Master AutoTech
Downtown State
New location opening soon
Downtown SLC's Auto Repair Experts
Our automotive technicians are deeply devoted to giving the best auto repair services regardless of which vehicle you have. We specialize in working on sedans, SUVs, and any other type of car you can think of! Our comprehensive maintenance and repairs encompass engine tune-ups, tire alignments, brake repairs, or transmission overhauls – all available for your convenience.
When you trust us to address issues regarding your car, our team will be with you every step of the way. We promise quick service at reasonable rates, and before long, you'll be back on the open road!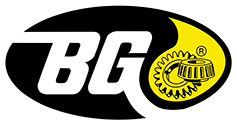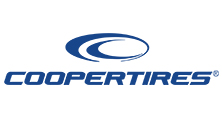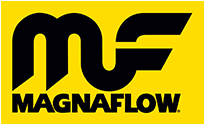 Hear from Our Customers
Please take the time to read the testimonials from our happy customers. They illustrate how our company's excellence is reflected in their feedback and demonstrate the value we offer to our clients.
"I called several auto shops to get a headlight fixed but there were no openings anywhere. Master Muffler got me in the same day after saying it might be a wait. It took less than an hour and was a reasonable price. I'll definitely be going there again. Fast, polite and had a large clean waiting room.  It's a win for sure and made my day."
"The front desk man, Mike, was so incredibly kind and helpful. With both angry customers and me, he kept so calm and handled everything fantastically. That dude is a gem. The showroom was super clean and comfy and their service was quick. This location was great, especially for being in downtown. Would definitely come back :)"
"Kirk and the mechanic were awesome! Took in my wife's mazda and they went above and beyond! They were fair and more importantly honest and didn't treat my wife differently for being female. (Most shops do) highly recommend them. This is MY SHOP now!"
"This place is ABSOLUTELY INCREDIBLE! They went above and beyond for our vehicle which ended up being a bigger problem than we'd hoped but I'm so glad we went here. They were having trouble finding parts but rather than giving up, they went to several locations to make sure they could find the right piece and did multiple drives to ensure that they did a good job. I recommend that everyone go here. Wish I went sooner!"
"These guys are amazing! We were visiting SLC and our car wouldn't start. We had it towed to Master Muffler. They found the problem quickly and got us moving again. When we picked up our car, they said no charge, it only took a few minutes. Thank you for saving our trip!!"
Why Choose Master AutoTech Downtown State
At Master AutoTech Downtown State in Salt Lake City, offering high-quality customer service is always our top priority. Our fully qualified technicians utilize the latest technology to guarantee amazing results on every job! We also make it easy for you to schedule an appointment with us online – no need to wait around or give up your precious free time.
Got any questions about what we do? Don't hesitate: get in touch with one of our helpful staff members and they'll be more than happy to answer them all! Get started today – experience exceptional auto repair services at Master AutoTech Downtown State now!