Provo's Auto Repair Experts
Our passionate automotive technicians have the expertise and commitment to ensure you receive only the best auto repair experience, no matter what type of car you own. Whether it's a sedan, SUV, or any other model – we provide maintenance solutions for every vehicle in our shop! From engine tune-ups and tire alignments for simple repairs to brake adjustments and transmission overhauls – we guarantee maximum convenience with all that we do.
When it comes to taking care of your car needs, we provide you with support and guidance every step of the way. We understand that getting back on the road is a priority for all drivers, so our services are always prompt yet affordable; this means you can be in gear again without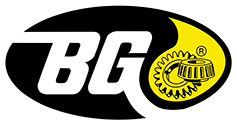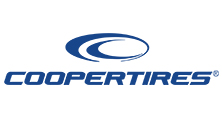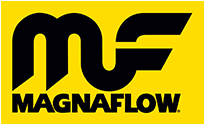 Hear from Our Customers
You can check out the testimonials provided by our clients to see the value we offer and the exceptional services we provide.
"My car broke down after a roadtrip. Took it into Master Muffler and they let me know I needed a new transmission and drive shaft. Vic was great to work with and handled talking to the warranty company to get the parts covered. I was able to get my vehicle back in 3 weeks and they did a great job! I will definitely be recommending them to me friends and family members!"
"Very pleased. I came as a first-time, walk-in customer for emissions testing and vehicle registration. There was no delay. The staff were professional and pleasant. The service was completed quickly. The waiting area and bathroom were as neat as a pin. Great job all around!"
"My brakes were making loud squeaking sounds. Some of it sounded like grinding. Decided to take it in to Master Muffler to get checked. EJ was friendly and helpful. They checked my brakes in 15-20 minutes and told me they still had a lot of life left, so they didn't need replacing. They also loosened my oil filter that was jammed on tight. I didn't have to pay a dime that day. Great mechanics that you can trust. Will be back for future services."
"The guys at Master Muffler & Brake were awesome. I came in because my brakes had been making terrible noise, and they brought me right in, diagnosed the problem, and had everything fixed within three hours. They were kind, transparent, and quick. I strongly recommend working with them!"
"Honest, fast, and a fair price. They fixed my muffler in 30 minutes! And the tech who waited on me was the nicest guy. So grateful! "
Why Choose Master AutoTech Provo
At Master AutoTech Provo, we strive to provide superior customer service. Our certified technicians utilize the most innovative technology for guaranteed results with every repair job! No need to wait in line – easily book an appointment online today. 
Do you have questions about our services? Reach out and one of our friendly associates will kindly answer any inquiries you may have! Get started now at Master AutoTech Provo and experience unparalleled auto repair services!