Bountiful's Auto Repair Experts
We are dedicated to providing top-notch auto repair services to all our customers. Our experts have years of experience dealing with all kinds of vehicles, from small cars to trucks and SUVs. We specialize in engine tune-ups, alignments, brake repairs, transmission repairs, and much more!
No matter the issue you're facing with your vehicle, our technicians are more than capable of diagnosing and fixing the problem. We provide fast and reliable service at an affordable price. Our goal is to get you on the road again in no time!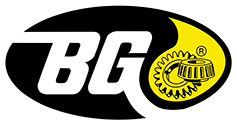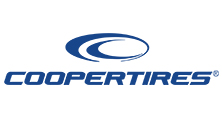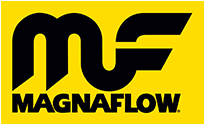 What they say
"Happy to give them 5 stars! Honest Guys who aren't just after a buck – If it doesn't need fixing they won't suggest it! Integrity from any service provider is worth more than perceived savings of a buck or two!"
"Tom has top qualities in service and great knowledge of cars. He helped fix my car and no bs. Top notch service from whole staff."
"Took my truck in upgraded from 2 inch exhaust to 3 inch exhaust I supplied the parts they installed and ran emissions tests and passed with no problems great guys to work with very reasonable price !! Also taking in my Subaru for a new Cadillac converter same thing I supplied parts from dealership they installed it with no problems"
"Go here you'll be happy. As a dealer I am in here a few times a week. These guys are thorough and fair. They're more than mufflers I am taking a Subaru there for a clutch. And they stand behind their work. "
"The best Muffler place in Utah! They are honest and very helpful. They'll check your vehicle first and will tell you exactly what it needs before you spend a lot of money on some other part that you don't need. Thank you Shawn M. Mileham. You Rock! Thanks for being helpful and  honest."
"These guys are great. I've gone there several times over the last 6 months and never feel I've been ripped off. I've gone there several times and said "I think I need A". When I come back to pick up my car, Shawn patiently explains that either I didn't need A at all or I needed B (which was cheaper than A). They've been very easy to work with and the work has been good quality at a reasonable price."
"Had them install a pair of magna flow mufflers on my Jeep Grand Cherokee. It didn't work out with the sound I wanted and they were extremely professional, fair and easy to work helping me go back to stock. Also had the work done exactly on time as promised. Great shop."
"If you need honest friendly repair these are your people. Bryce was very knowledgeable and answered all my questions and concerns. They didn't try to get to me have random things fixed that didn't need to be. I am so happy i found a place i can drop my vehicle off and not have to worry if I'm being scammed."
"These guys are awesome! Needed a pre-purchase inspection on a vehicle we bought, so I called a different shop for a quote (which was $75), then I called Master Muffler & Brake. I asked them what is included in their inspection, then I said that sounds good, what's the cost? The answer: "no charge." These guys are awesome. They were very thorough with the inspection despite doing it for free. Wish I lived closer so I could give them more business with regular maintenance. Highly recommended!"
"I've been coming here for years. Ever since high school. Mainly to do exhaust work because I don't have a welder my own. Just recently I had my AC charged and they did a really good job. I also just recently had a Flowmaster Super 44 put on my 2006 Dodge 1500. The gentleman who is now the manager is new to me, before it was Craig but he is now retired. Took really good care has me both times I went in. They do good work and all the work I have had them do, I have always been highly satisfied. They also have really good prices compared to other shops"
Why Choose Master AutoTech Bountiful
At Master AutoTech Bountiful, we pride ourselves on delivering exceptional customer service. Our skilled technicians are committed to providing quality work every time. We use the latest technology and tools to ensure that your vehicle is taken care of properly.
We also offer convenient online booking so you can easily schedule your appointment with us. Our knowledgeable staff will gladly answer any questions you may have about our services or the repair process. So don't wait, contact Master AutoTech Bountiful today for all your auto repair needs!