Murray's Auto Repair Experts
At our auto repair shop, we are passionate about delivering the highest standards of service to all our customers. Our team of experienced professionals has you covered no matter which vehicle make and model you own – be it a tiny car or an enormous truck. We specialize in engine tune-ups, alignments, brake repairs, and transmission repairs, among other services!
Are you dealing with a vehicle problem? From minor scratches to major malfunctions, our professional technicians provide quick and reliable service at an economical cost. Our goal is always clear – getting you back on the road without delay!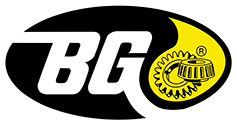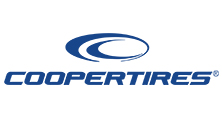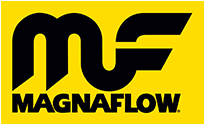 Hear from Our Customers
The customer testimonials showcase our exceptional services and demonstrate the value we offer to our clients. Please read them to see for yourself.
"These guys are amazing, I went in for a recharge on my A/C and several months later my valves were leaking again, without hesitation they fixed the valves again and fully recharged the system and didnt charge me anything. They are always honest and go above and beyond to make sure all my concerns are addressed. "
"These guys are great!  They have worked on a few different cars for me and have been really helpful.  They try to help you save money rather than squeezing all they can out of you and Steve in the office was great to work with."
"Steve and Devin were very pleasant to work with. The guys took good care of my truck fixing the breaks, rotors, and the AC is ice cold again. Best customer service you could ask for."
"These guys at this Master Muffler are absolutely the BEST!!!! I 100% trust their judgment when it comes to cars. I brought my last car to them and they took incredible care of it. I was looking to buy a used car and every car I brought them, they checked and told me if it was a good quality car or not. I highly recommend if you don't have a mechanic you trust, to come see Jacob!"
"My tire was going flat and so I stopped Master Muffler because it was close. The manager, Jacob, made it happen! He checked the air pressure and sprayed the tire. When he couldn't find a leak, he decided to remove the tire and submerge it – so he could rule that out. He found a big ol' nail in my tire! He fixed my tire and I was back on the road fast! Thank you Jacob!"
Why Choose Master AutoTech Murray
At Master AutoTech Murray, we take customer service seriously and strive to provide the best experience possible. Our technicians are fully qualified in using the most up-to-date technology on all of our jobs – so you can trust us with your car repairs! Plus, booking an appointment has never been easier; just head over to our website for quick & easy online reservations.
If you have any questions or queries about what services we offer then don't hesitate to reach out! We're here 24/7 and will be more than happy to assist with anything you need help with. So why wait? Contact Master AutoTech Murray now for all your auto repair needs today!