Keeping your car's brakes in pristine condition is an absolute necessity – don't wait for a calamity to occur before taking necessary precautions. Regular checkups should be done as part of preventative maintenance, which will give you peace of mind and security when embarking on future trips. By being proactive now, all possible issues with upcoming turns can be avoided! With proper upkeep, you'll have the assurance that your vehicle is always ready for any adventure ahead.
Murray Automotive Brake Repair
Are you experiencing a decrease in your brake pedal response or any strange grinding and squeaking? If so, come to Master AutoTech Murray for an inspection. Here at our garage, we are passionate about the safety of Utah drivers – giving every component of their braking system total attention with reliability and accuracy. Take care of yourself as well as ensure that your vehicle is always in top shape by visiting us at Master AutoTech Murray today!
Stop waiting and come to Master AutoTech in Murray for a complimentary evaluation. Our well-informed technicians have the expertise necessary to service disc brakes, drum brakes, and anything else your car requires throughout the year! Don't miss out on this opportunity – let us help you take care of all your automotive needs today!
Ensure Safety First: Invest in Dependable Brakes
Don't procrastinate any longer – bring your car in for brake repairs today! Our talented and experienced team offers fast, reliable service. Whether you're hearing a squeak or need an upgrade, our skilled technicians are ready to take care of it all. Schedule with us now so that you can get back on the road safely soon – we guarantee everything will be handled promptly and properly by our knowledgeable staff. Look after yourself and book your appointment immediately!
When it comes to brake repair and replacement needs, look no further than Master AutoTech Murray! Our certified technicians provide reliable results every time that you can depend on.
Drum Brakes
Boasting an impressive reputation for dependability, the sturdy drum brake system relies on a wheel cylinder to provide exceptional gripping power and enable your vehicle to come to an abrupt halt.
Disc Brakes
Disc brakes are a revolutionary design, with calipers that compress the brake pads and rotors. This ingenious structure not only provides unprecedented precision when braking but also offers unparalleled stopping power better than any other type of brakes available today.
ABS
When you need to make an urgent stop, Anti-lock Braking Systems (ABS) give you the peace of mind that your tires won't lock up and skid. With its unwavering reliability and dependable protection on the road, ABS ensures safe driving every time.
ESC
Enjoy a safe and untroubled ride with Electronic Stability Control (ESC). If you're driving along, but happen to find yourself in danger of skidding or swerving, this modern technology will take action right away by automatically adjusting the brakes as well as the steering wheel.
Checking Your Brakes for Problems
Check Visually
To keep your brakes in top-notch condition and make sure they are performing optimally, it is essential to routinely inspect the brake discs and pads. Doing so will allow you to quickly recognize when maintenance or replacement parts are necessary.
Test Pedal Pressure
If your brake pedal is feeling squishy, don't procrastinate in getting it checked out by a professional! This could indicate an issue with your brakes that need to be addressed right away.
Listen to Strange Sounds
A high-pitched shriek that emits when you brake should not be ignored and is an indication that your brakes must receive an immediate inspection.
Feel How Your Vehicle Drives
When you sense vibrations from your steering wheel or if the car is starting to drift, it's time to inspect the brakes before any further damage can be caused.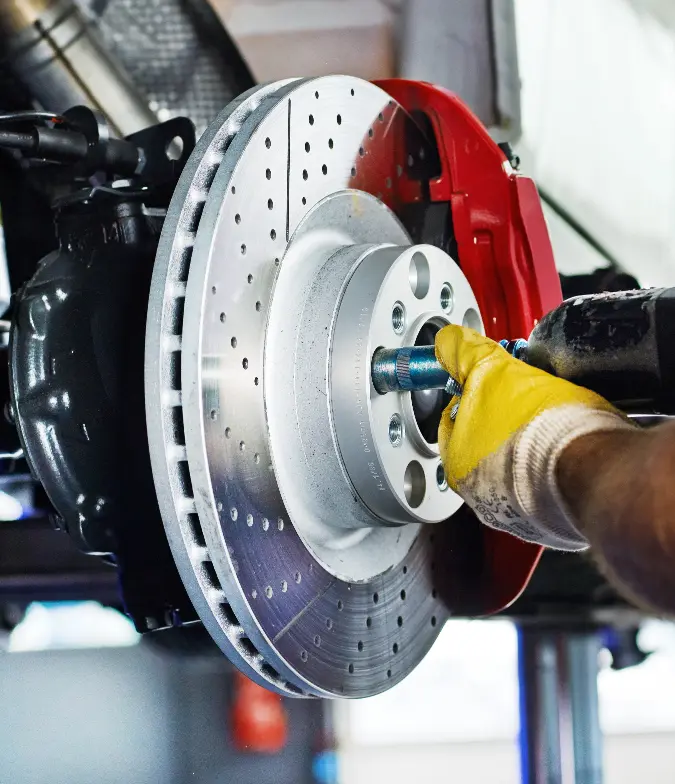 Come to Master AutoTech Murray
If you aim to cruise the Utah roads with confidence and peace of mind, your car must have reliable brakes. The highly trained technicians at Master AutoTech Murray are here for all your vehicle's requirements – from brake replacements and checks to other services – so that you can get back on the road in no time!
6790 S State St. Murray, UT 84107