West Jordan's Auto Repair Experts
Our team of highly qualified auto repair professionals is dedicated to providing unparalleled services for our valuable customers. With years of experience, they have the ability and expertise to service any vehicle – from diminutive cars to massive trucks or SUVs. From maintenance like engine tune-ups, alignments, and brake repairs, as well as more intricate fixes such as transmission overhauls – there's nothing that we can't do!
Don't worry about your car's troubles; our skilled technicians understand the problem and can get it fixed fast for a reasonable price. We prioritize speed without sacrificing quality, so you'll be back on the road in no time!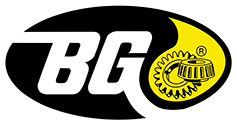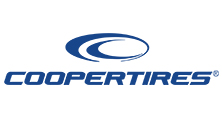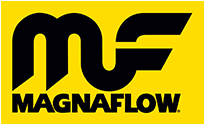 Hear from Our Customers
Please read the testimonials from our customers to learn more about the quality of our service and the benefits we offer.
"This my go to place. Gordan and the grew took very good care of my 96 f250. needed new exhaust hangers and a chrome exhaust tip. they had one that they had for 10 years. gave me an awesome deal. exceptional service."
"Great shop! 5 stars! Gordon was a big help and great to deal with. I called around for price quotes and they gave me one on the phone. They stuck to it, and were able to fix several issues for my car. (They fixed my fan & a/c and a suspension issue.) Good work, fair price, FAST turnaround time."
"These guys are my go to for all the company trucks and personal vehicles. Never feel like I'm getting ripped off. Dealership told me I needed a bunch of stuff done to a vehicle, took it to Brent and Gordon and they took care of what things were actually an issue. These guys are the best around and honest. Any auto shop can do the same repair, but these guys truly care about you and your vehicles and make sure you are always taken care of."
"Fast service and honest mechanics. Did their best to make it high quality and as inexpensive as possible. My car sounds brand new after their work on my exhaust pipe and mufflers."
"They did an amazing job on my cars exhaust! Complete custom and amazing welds. This is the second vehicle they've done and I would highly recommend anyone to go to them for some custom work. Friendly reminder. They don't remove catalytic converters, even for a custom exhaust."
Why Choose Master AutoTech West Jordan
Take your vehicle and automotive troubles to the experts of Master AutoTech West Jordan! Our knowledgeable and highly trained technicians use modern tools and technology, providing top-notch service that you won't find elsewhere. Plus, it's easy to book an appointment with us through our simple online scheduling system. 
If there are any inquiries or questions about our services or repair processes, don't hesitate in getting in touch with one of our friendly staff members – we're more than happy to help answer them for you! Let Master AutoTech West Jordan take care of all your auto repair needs today – experience outstanding customer service along the way!