The Muffler Experts in
West Jordan, Utah
If you need maintenance services on your car's mufflers and exhaust systems, you can visit Master AutoTech West Jordan. Our skilled technicians are committed to ensuring that your vehicle's exhaust system functions correctly. This is crucial for ensuring your safety, protecting the environment, and getting the most out of your fuel. Feel free to contact us for inspections or other automotive services.
What Is a Muffler?
Your car's exhaust system is made up of steel chambers and pipes designed to reduce engine noise. It also has a muffler to improve its efficiency.
Diagnosing Muffler Problems
To protect your car from damage caused by road salt on snowy Utah roads, watch out for signs of muffler and exhaust problems such as odd noises like pinging or knocking.
If you notice rough idling, decreased fuel efficiency, unusual vibrations, weak startup performance, or loud rumbling noises, have your car checked to keep it performing well.
Why Use a High-Performance Muffler?
Consider purchasing larger diameter high-performance mufflers and implementing a "cold air intake" system to enhance your engine's performance and reduce its noise. These steps will improve the air intake of your engine, leading to significant performance improvements.
What Types of Mufflers Are There?
To ensure your vehicle runs smoothly and efficiently, it is important to select the right muffler. Take time to consider the various options available, as this decision can affect your vehicle's overall performance.
Universal mufflers
If you're looking to enhance your car's performance without compromising on fuel efficiency or sound quality, then these would be an excellent option for you.
High-flow mufflers
These mufflers aim to enhance your car's performance and sound rather than reduce noise. The mufflers accomplish this by improving airflow, resulting in heightened horsepower and a more enjoyable sound
Racing mufflers
By installing these parts, you can increase your race car's horsepower and improve its performance by minimizing back pressure.
Diesel mufflers
Our products are designed to improve diesel vehicles by reducing emissions, boosting fuel efficiency, and minimizing driving noise.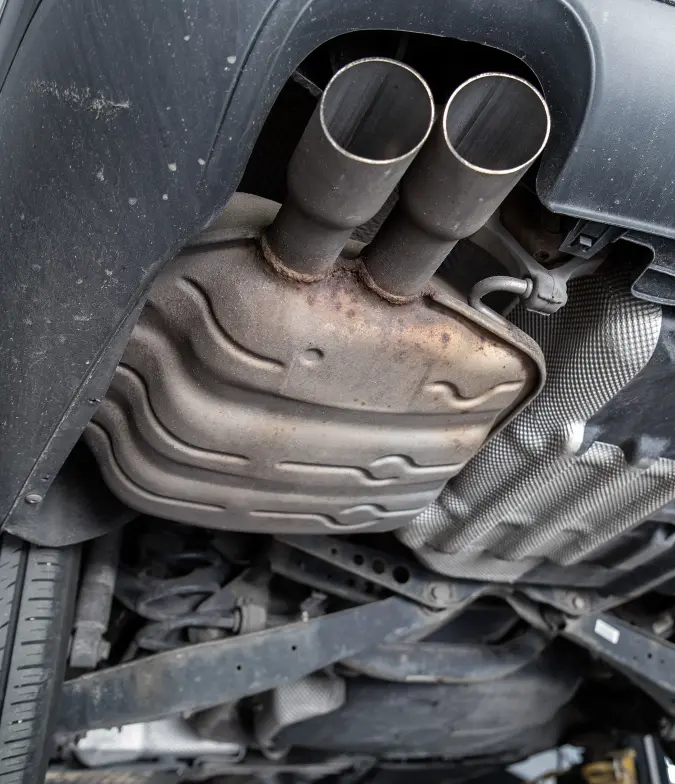 Master AutoTech specializes in producing custom mufflers for cars. Our mufflers are manufactured with the latest technology and engineering techniques to enhance vehicle performance and fuel efficiency.
We ensure long-lasting quality through the use of high-quality components and skilled technicians. Moreover, we brand our mufflers uniquely to distinguish them from factory-made ones.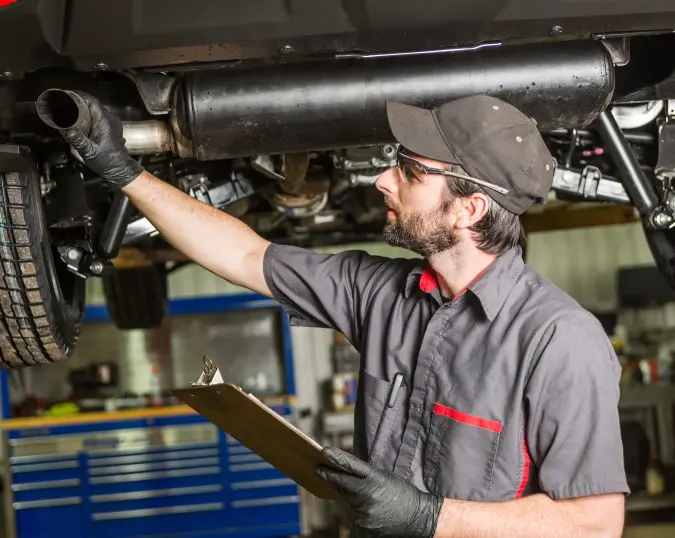 How Do I Know Which Type of Muffler Will Be Best for Me?
For assistance in selecting the right muffler or for more information about them, you can turn to the team of experts at Master AutoTech. Their specialists are knowledgeable about the different weather conditions and terrains in Utah and are available to address any concerns about your vehicle.

Visit Master AutoTech West Jordan Today
If you need muffler installation or repair services, you can get in touch with Master AutoTech West Jordan. Our team has the expertise to help you choose the right muffler for your vehicle and answer any questions you have. You can visit us in person or contact us through our website.
1595 W 7800 S West Jordan, UT 84088