Orem's Auto Repair Experts
Our proficient automotive technicians are committed to delivering the finest auto repair experience, no matter your vehicle type. We specialize in servicing sedans, SUVs, and any other automobile you can think of! From engine tune-ups and tire alignments to brake repairs or transmission overhauls – our extensive maintenance services have been designed for ultimate convenience.
When it concerns resolving your automobile troubles, we are here to aid you every step of the way. We guarantee that our services are fast yet cost-effective so you can quickly get back on track and start driving again!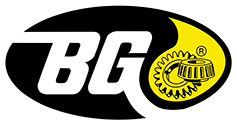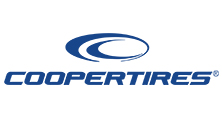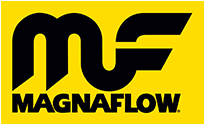 Hear from Our Customers
You can see for yourself the value we offer and our exceptional services by checking out the testimonials provided by our clients.
"I took my van in last week with a couple of issues. This was the best experience I have had with them. They communicated very well. They were friendly and informative. They were easy to work with… Maybe one of the best experiences I have had with any mechanic."
"I've been taking all my vehicles here for the last 5 years or so. They always do an efficient job! You do not need to worry about dishonesty when it comes to these guys. After taking my car for oil changes elsewhere and getting screwed over I even take my car here for just oil changes. Thanks for the great work!"
"Now I've been to a lot of mechanics and I mean a LOT of them. Master muffler is EASILY the greatest shop I have ever been to. Incredible service. Honest people. Quick work."
"Master Muffler got me in when I thought my muffler needed to be replaced. When I arrived for my appointment they got my truck in within minutes, put it on the lift and the technician saw the problem.  It was a quick fix with a weld to put two pipes back together. I paid and was on my way in 20 minutes. I was so pleased that there was no upselling. My truck is quiet again, the cost was reasonable and I was treated so well. I will be back."
"This is a shop that values their craft and respects their clients. I worked with Chet and found him to be very personable and professional. The technicians are fast and thorough. They are reasonable with their billing and charge for a fair amount of labor. The waiting area is clean and comfortable. I was incredibly impressed. 100% will be my regular shop and I will be recommending this place to my friends."
Why Choose Master AutoTech Orem
At Master AutoTech Orem, we prioritize creating a superior customer service experience. Our certified technicians utilize the most current technology to guarantee exceptional results with every job! Conveniently book an appointment online – no need to wait in line or waste your free time. 
Do you have any questions about our services? Get in touch with one of our friendly staff members who will be more than happy to answer them all! Start today – discover unparalleled auto repair services at Master AutoTech Orem now!