Make preventative maintenance a regular part of your routine and never wait for an unexpected breakdown to check that your brakes are in good condition. Taking proactive measures will guarantee you are always equipped with the right tools to avoid future problems with turning! Keeping accurate care of your car provides peace of mind that no matter what unforgettable journey awaits, you're prepared!
Provo Automotive Brake Repair
Are you concerned that something might be wrong with your car's brakes? Do they seem to make unusual noises when in use? If so, Master AutoTech Provo is the solution. We are committed to providing Utah drivers with superior auto care and put our utmost attention into carefully examining each component of a braking system. At the end of the day, safety should always come first – give us a visit today and witness firsthand how much better it can be!
Don't let this amazing opportunity pass you by – hurry to Master AutoTech in Provo for a complimentary assessment today! Our knowledgeable technicians can take care of any and all automotive needs, from servicing disc brakes and drum brakes to much more. Get your car serviced at an unbeatable rate – act now before it's too late!
Stay Safe with Reliable Brakes
Trust the professionals to take care of your brakes! Our experienced and knowledgeable technicians are prepared to offer you reliable service quickly. Whether it's a squeaky sound or an upgrade request – we can do it all! Schedule an appointment now for fast yet precise brake repair; get back on the road in no time and prioritize your safety by entrusting us with this important task.
Visit us at our Provo Location.
Types of Brakes
At Master AutoTech Provo, you can have the utmost confidence in our superior brake repair and replacement services. Our devoted team of technicians is dedicated to providing remarkable results for each task we take on – so your vehicle will receive the best possible treatment.
Drum Brakes
The robust drum brake system is renowned for its reliability and strength, with the wheel cylinder providing unmatched levels of stopping power; ensuring your vehicle comes to a complete stop in no time.
Disc Brakes
Disc brakes are revolutionizing the way we stop, with calipers that provide astonishing precision and power when pressing against rotors and brake pads.
ABS
Take charge of your safety on the road, and equip your vehicle with Anti-lock Braking System (ABS) to protect against tire skidding or locking.
ESC
Create an environment of safety and security behind the wheel with ESC – Electronic Stability Control. This system will kick in quickly when your vehicle loses control, adjusting both brakes and steering to regain stability.
Checking Your Brakes for Problems
Check Visually: Regularly assess your brake discs and pads to guarantee that they remain in pristine condition. By doing this, you can quickly spot when maintenance or new parts are required, ensuring a seamless braking experience each time the brakes need to be utilized.
Test Pedal Pressure: If your brake pedal is softer than usual, it's a sure sign of potential issues with the brakes and requires an inspection by a professional right away.
Listen to Strange Sounds: When you hear your brakes squeal, it's a warning to never be disregarded—inspect the braking system immediately and do not delay.
Feel How Your Vehicle Drives: If you ever notice a quivering steering wheel or your car begins to slide, it is essential that you inspect your brakes immediately in order to avoid any further damage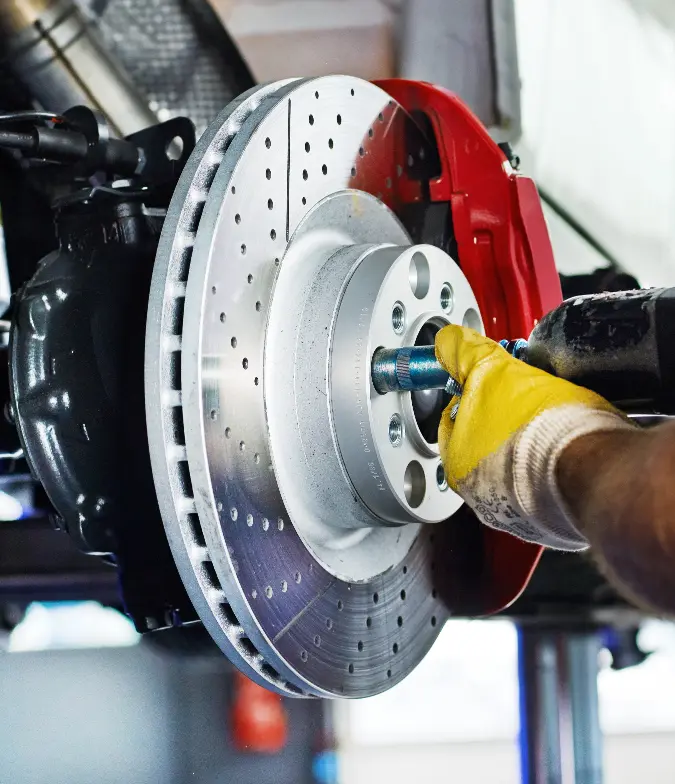 Come to Master AutoTech Provo
Make sure that you are in the driver's seat when it comes to safety on Utah roads with Master AutoTech Provo behind you. From brake replacements and inspections, we ensure that your car is always running smoothly so that all of your travels can be worry-free. Let our team take care of everything for you – driving away knowing that dependable brakes have got your back!
825 W Center St Provo, UT 84601