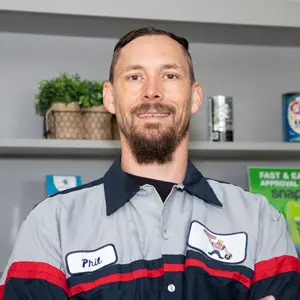 Phil Baillargeon has over 25 years experience in the automotive industry. His expansive knowledge of his trade demonstrates his passion for perfectionism and commitment to professionalism. Phil will fix your car once and do it right. He appreciates sharing his knowledge with his customers and sees each job as a teaching opportunity.
Phil particularly enjoys fast cars and performance. (He even raced his own car at Rocky Mountain Raceway!) Many of Phil's loyal customers are race car drivers that come to him for advice on performance modifications.
Phil enjoys rock climbing, camping, spending time with his family, and the great outdoors.
West Valley Utah Master Muffler Team