Engine Repair Services in West Valley, Utah
At Master AutoTech West Valley, we know how important your car's engine health is to the overall performance of your vehicle. Our team of proficient mechanics and technicians is committed to delivering extensive engine repair solutions that enhance driving performance, dependability, and fuel efficiency for all makes and models.
Whether you're experiencing engine problems or need a tune-up to promote longevity, turn to Master AutoTech for the knowledge and state-of-the-art facilities needed to keep your car on the open road.
Check Engine Light
This is your vehicle's way of telling you there's something wrong with the engine itself, or the emissions system.
Strange Noises
New and unusual sounds coming from the engine could mean there's a problem with a pump, low fluid levels, a failing alternator, or a broken belt.
Reduced Power or Performance
Having trouble accelerating or maintaining power to your vehicle could be a warning sign from your engine.
Poor Fuel Efficiency
A sign of a faulty sensor, fuel intake system, or a clogged filter.
Rough Idling
Shaking while idling could mean you need to change some spark plugs, flush out the fuel injectors, or examine the exhaust system as a whole.
Engine Overheating
A hot engine is a sign that there's a failure in the cooling system and heat being trapped in the engine compartment.
Fluid Leaks
A damaged oil pan or gasket could be the culprit of a leak.
Burning Smells
 If the oil is leaking or too low, your engine could emit a burning smell. It could also be a clogged air filter.
Hard Starting or No Start
The most likely cause of ignition trouble is a dead battery or alternator.
Excessive Vibrations
A clogged fuel filter can cause your vehicle to vibrate while driving at certain speeds.
Excessive Exhaust Smoke
What is your exhaust system trying to tell you?
Blue smoke: Burning oil
White smoke: Coolant leak
Black smoke: Fuel injection or air intake problem
Visible Damage
Don't ignore things that seem out of place under the hood. A visual inspection of the engine can help you locate broken belts, loose connections, or corrosion.
Not all vehicles exhibit the same engine warning signs, but many are universal. Any time you notice something off with the performance or appearance of your vehicle, it's a good idea to bring it to Master AutoTech West Valley for a more thorough inspection. 
Promptly addressing car trouble helps you avoid bigger and more expensive problems down the road.
Breaking Down Our Engine Services
Engine Diagnostic Services
Accurate engine diagnostics rely on the right technology, and at Master AutoTech we have code readers and scan tools to help us pinpoint the trigger for dashboard warning lights.
Engine Repairs
Once we know what the problem is, our team can get started on engine repairs to get things running smoothly once again. From replacing worn spark plugs and belts to installing new head gaskets and fixing leaks, Master AutoTech West Valley does it all.
Engine Rebuilding
An engine rebuild involves removing the engine block and taking it apart piece by piece. Our bays have the equipment required to tackle this task and meticulously replace broken or worn-out parts with new or refurbished ones.
Preventative Engine Maintenance
Cleaning the engine block, replacing spark plugs, and regular oil changes are just a few examples of preventative engine maintenance. All this and more is offered by the experts at Master AutoTech so your vehicle stays at peak performance levels.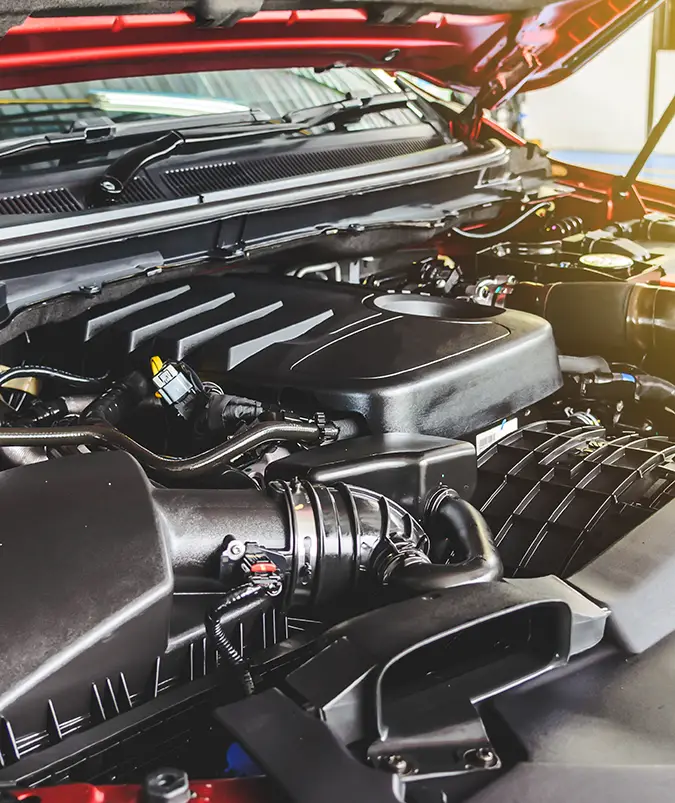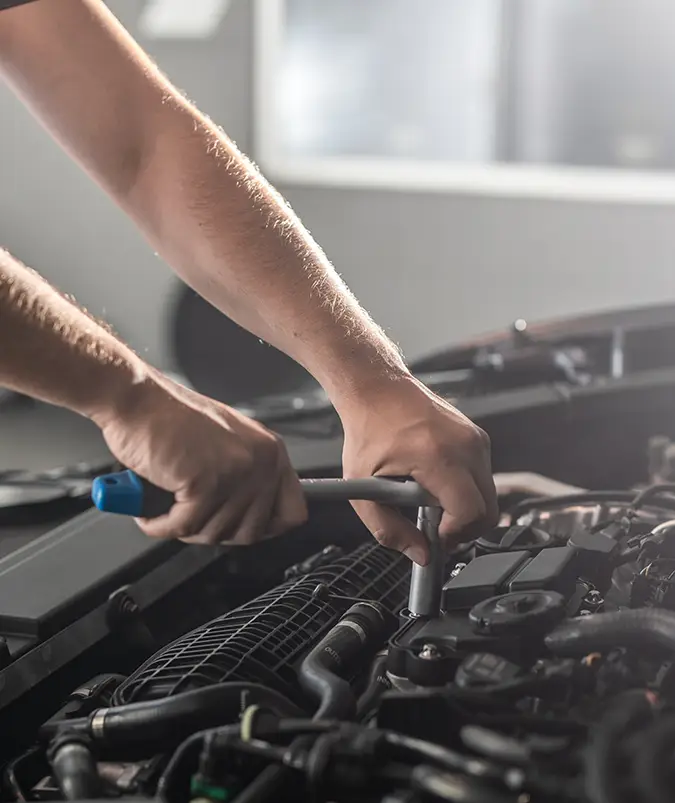 Why Choose Master AutoTech?
Unmatched Expertise
You won't get anything less than the best from our qualified crew.
Quality Parts and Materials
We use OEM parts to ensure quality when working on any vehicle.
State-of-the-Art Facilities
Don't have the tools you need to work on your car yourself? You can bet we do. Our garage bays have everything we need to diagnose and repair any make or model.
Satisfied Customers
Proof of our expertise can be found online thanks to many satisfied customer reviews.
Environmental Responsibility
We know how stressful it can be to face annual emissions inspections. At Master AutoTech we take environmental regulations seriously and will do what we can to keep your vehicle compliant so it passes inspection.
Hear from Our Customers
Our excellence is reflected in the testimonials of our satisfied customers. Please take a look at what our valued clients have to say.
"My car broke down during a trip to Brigham City from Salt Lake City. Master Muffler took care of me going well above and beyond. The price they quoted was just and accurate. I was happy and I believe they were honest and good with their treatment of me and the issue. I've used this Master Muffler in the past and have always felt good about the interaction. I'd recommend them as a mechanic to go to."
"They always are courteous and the work I want done is all that is done. They never try to sell you something you don't need. Their prices are good and I trust what they say is what they will do. If anyone in Brigham needs work done I would not hesitate to recommend Master muffler."
"I've worked with Jeremy and Jared over there and both are great people who care about their customers.  I definitely have had my share of bad experiences with auto mechanics but not here.  I have found them honest in all my interactions to date (several) and quite reasonably priced based upon my experience.  They do way more than mufflers and brakes also so don't let the name hold you back.  In fact, I have only seen them for other repairs and maintenance.  Will go back!"
"Master Muffler is great.  Had some issues with my car and they went above and beyond to take care of it.  Jeremy and Jared really are great to work with.  Would highly recommend."
"Jared is the real MVP. Everyone was so nice here and they got us  in after breaking down on the highway. Highly recommend this amazing service. Now we can safely get back home."