Taking a proactive approach to preventative maintenance is essential before any journey. Don't hesitate to take action and make sure you inspect your brakes routinely! This will give you the peace of mind that no matter where life takes you, your vehicle is equipped for the voyage. With proper care and precaution, amazing adventures await – why not embark now?
West Valley Automotive Brake Repair
Looking for the absolute best in brake system maintenance? Don't risk your car's brakes – come to Master AutoTech West Valley. Our team of technicians understands that Utah drivers deserve only the highest quality and so every part of a vehicle's braking system is inspected with utmost accuracy before being released back on the road. Here at Master AutoTech, maximum safety, and satisfaction are guaranteed! Trust us today for an extraordinary driving experience – make sure you don't miss out!
Don't miss this golden opportunity to harness the power of Master AutoTech in West Valley! Our team of master technicians are experts when it comes to all types of automobile maintenance and repairs, like disc brakes or drum brakes. Take advantage of our free evaluation now for superior quality service at an unbeatable price on any car-related tasks you desire!
Utahns, Stay Protected on the Road with Dependable Brakes!
At our shop, we take your safety seriously. Let only the most experienced technicians provide you with a brake repair that is both speedy and reliable. Whether it's just a minor noise or something more major, rest assured that they can deliver speed without compromising accuracy. Don't wait another minute to schedule an appointment so you can regain trust in your vehicle's brakes! With professional hands on deck taking care of this vital job, soon enough you'll be back out on the road feeling safe and secure.
Visit us at our West Valley Location.
Types of Brakes
At Master AutoTech West Valley, we have a singular mission: to exceed all expectations when it comes to brake repair and replacement services. Our technicians are renowned for their expertise and dedication, with many years of experience between them – so you can rest assured that your car is always in safe hands! We take great pride in delivering impeccable service down to the smallest detail; every vehicle under our care receives cleaning maintenance from top-notch professionals who guarantee premium results.
Drum Brakes
The wheel cylinder of a drum brake system helps your vehicle come safely to a complete stop each and every time you apply pressure on the brakes – delivering robust dependability no matter where you're going.
Disc Brakes
Disc brakes use advanced technology and cutting-edge engineering to provide superior stopping power, with their calipers working in tandem with brake pads and rotors for seamless control.
ABS
Every time you get behind the wheel, make sure your vehicle is outfitted with an Anti-lock Braking System (ABS) for a safe and secure drive. ABS ensures that tires won't skid or lock up when brakes are applied, giving you peace of mind as you cruise down the road.
ESC
Electronic Stability Control is an innovative system is engineered to kick in automatically if it senses that there's an issue maintaining control. It takes charge by managing both steering and braking for a fast return to steadiness.
Checking Your Brakes for Problems
Check Visually: To guarantee that your brakes remain in peak condition, inspect them regularly for wear and tear. In this manner, you can discern when it is time to repair or replace the discs and pads so they continue working optimally all the time.
Test Pedal Pressure: If you are feeling uneasy about the responsiveness of your brake pedal, it's best not to take any chances – get a professional assessment without delay!
Listen to Strange Sounds: Pay strict attention to your car's brakes; if they produce a loud, shrill sound, it could be an indicator of an issue.
Feel How Your Vehicle Drives: For optimal safety, be sure to inspect your brakes if you experience shaking or slipping of the steering wheel while driving.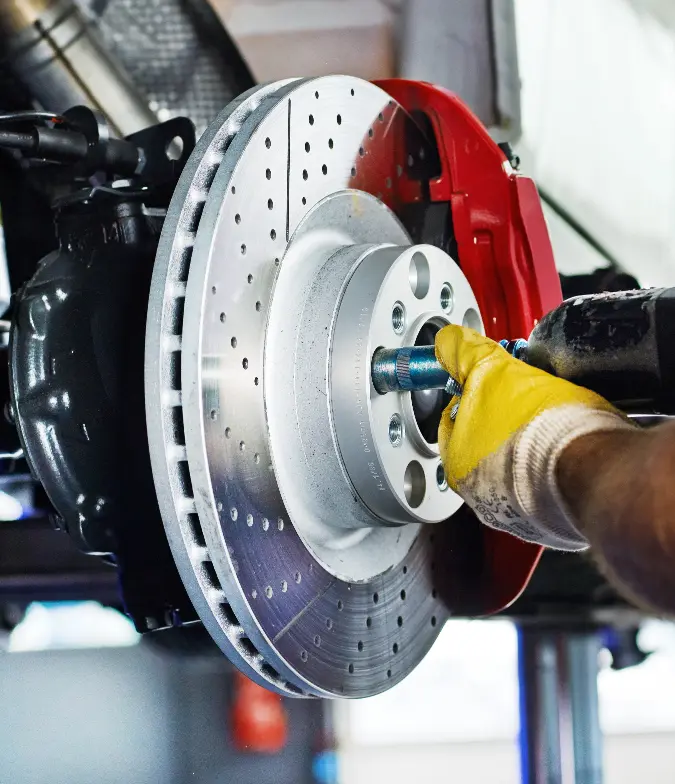 Come to Master AutoTech West Valley
Reclaim the roads of Utah with Master AutoTech West Valley! Our experts are devoted to keeping your vehicle in its best condition, from brake replacements to checkups. With us working on keeping your car safe and secure, you'll be able to drive away confidently knowing that there's sound stability beneath you! We guarantee a worry-free journey ahead with our top-notch services.
4118 W 3500 S West Valley, UT 84120