Auto AC Repair in West Valley, Utah
Master AutoTech West Valley offers car air conditioning repair services that aim to enhance your vehicle's AC performance, providing a more pleasant driving experience. We acknowledge the value of a well-functioning AC system, and our services are customized to meet this requirement.
The Utah technicians will efficiently and precisely diagnose and fix any issues with your car's air conditioning.
AC Repair Services Offered
Diagnosis and Troubleshooting
We will inspect your car's air conditioning system using specialized tools. After the inspection, we'll inform you of any issues detected and provide you with a detailed explanation of the necessary repairs.
AC Component Repairs and Replacements
We specialize in repairing the compressor, condenser, and evaporator of your AC unit to improve how well it works. After we are done with the repairs, you can rely on your AC to work correctly.
AC System Recharge and Refrigerant Services
In order to improve the cooling of your air conditioner, it's crucial to have our competent technicians check for any leaks or low refrigerant levels. They will add refrigerant and fix any leaks to ensure your AC unit operates effectively.
Electrical System Repairs
If you're having electrical issues with your AC like problems with wiring, relays or switches, our technicians are ready to help you. This service can improve your AC's efficiency and performance.
Signs of AC Problems
To make sure your AC system is working well, it's essential to be aware of common signs of malfunction. Pay attention to warning signals such as:
Inadequate cooling
Weak airflow
Strange odors
Unusual noises
Excessive condensation
If you observe any of these indications, you can take your vehicle to Master AutoTech West Valley. They will diagnose and repair the issue.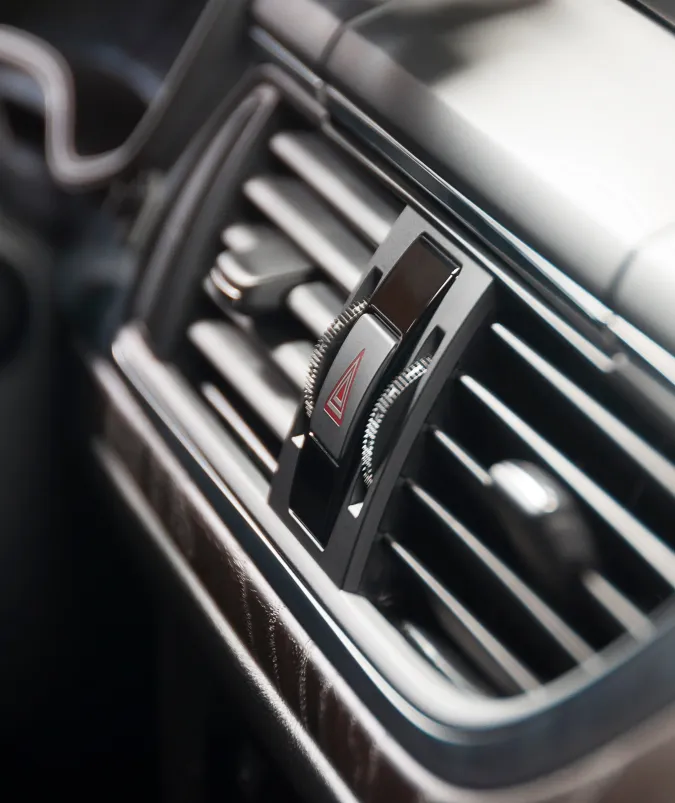 Components of an Auto AC Unit
Compressor
The car's cooling system operates by compressing and circulating refrigerant in its gaseous state through the use of the serpentine belt.
Condenser
To refrigerate something, follow these steps: Begin by compressing the refrigerant from its gaseous state. Next, transfer it to a condenser where it will transform into a liquid similar to a radiator. This process will remove heat from the high-pressure refrigerant and lower the temperature.
Receiver-Drier
Filtering the liquid refrigerant at high pressure is important to protect the air conditioning system from water or debris.
Thermal Expansion Valve OR Orifice Tube
Car air conditioners use thermal expansion valves or orifice tubes to decrease the pressure and turn refrigerant into gas.
Evaporator
The back of the dashboard houses the evaporator that cools the air. Operating like a radiator, the evaporator expands the liquid refrigerant, circulates it through fins, pipes, and a fan, and then releases the cooled air into the passenger compartment.
Why Bring Your Vehicle's AC to Master AutoTech West Valley?
Expert Technicians
Our specialists' knowledge of the latest AC models and technologies makes our AC repair services highly effective and dependable.
Quality Parts and Materials
Our AC repair and replacement services use only the best components, such as OEM parts or equivalents, as well as top-grade refrigerants and accessories. Our goal is to optimize the performance, extend the lifespan, and enhance the overall quality of your AC system.
Modern Diagnostic Tools and Equipment
Our skilled technicians use state-of-the-art tools and equipment to service and troubleshoot AC systems, allowing them to accurately detect and resolve issues. This ensures top-quality service.
Hear from Our Customers
To learn more about the quality of our service and the benefits we provide please read the testimonials from our customers.
"I've brought in two vehicles in the last week. The first is my business van for which they tested the catalytic converters and found one to be completely blocked off. After replacement the engine breathes like it should and pulls stronger than I ever remember it being. My second vehicle is a 2002 Toyota Camry. Rather than replace the catalytic converter they were able to perform a repair to the flex portion of the catalytic converter assembly for only $147! Thank you Brent!"
"I love this place. It's the only place I'll take my car! The staff is so kind and knowledgeable, and I never feel like they are ripping me off or telling me that I need to fix things that don't need to be fixed. They always take great care of my old car and give me the best tips for me to do what I can to keep it running too! They are always super fast and when it's something that will take a long time to fix, they're so good about calling me and keeping me updated on the progress! I love this Master muffler location!"
"Both Brent and Jacob provide phenomenal customer service. They are so personable and just seem to be genuinely caring people. I took my car in for the advertised $80 A/C service and drove away with cool air. A couple weeks later, it stopped working and Brent offered to do the service again, not only at no cost but taking the car overnight for a more thorough service. They found a problem with the A/C hose and worked to replace it quickly, efficiently and for a fair, honest price. Upon picking up the car again, we actually ended up leaving our 2nd vehicle with them to be looked at for other issues because we felt so comfortable and trusting in this shop! We're so appreciative of the good service so far and plan on calling these guys up whenever we need more work done."
"These guys at this Master Muffler are absolutely the BEST!!!! I 100% trust their judgment when it comes to cars. I brought my last car to them and they took incredible care of it. I was looking to buy a used car and every car I brought them, they checked and told me if it was a good quality car or not. I highly recommend if you don't have a mechanic you trust, to come see Jacob!"
"They did good and honest work exchanging the exhaust manifold. My car sounds brand new! The mechanic called a few days after and wanted to make sure there were no issues. Exceptional service from exceptional folks."
"Great experience from the time I called all the way through coming in & getting my car fixed. They were nice, upfront & even brought me down to see what they were going to do. I highly recommend them if you have any muffler issues!"

Stop by Master AutoTech West Valley Today
Master AutoTech in West Valley, Utah provides reliable car AC system repairs. Our expert technicians utilize high-quality parts and advanced equipment to optimize the performance of your AC system.
Consider reaching out to Master AutoTech if you need high-quality auto AC repair services. This can enhance your driving experience and make your journeys more pleasant.
4118 W 3500 S, West Valley City, UT 84120