Engine Repair Services in Twin Falls, Idaho
Looking for reliable engine repair services near you? Look no further than Twin Falls Master AutoTech. We know how important it is to service your vehicle's engine regularly, which is why we specialize in so much more than just mufflers! Our skilled team of technicians and mechanics offers comprehensive engine services for all makes and models.
Whether it's time for routine, scheduled maintenance or you need to know why your engine suddenly sounds funny, visit Master AutoTech Twin Falls today.
What's Wrong With My Engine?
Check Engine Light
One of the most common questions drivers have is, "Why is my check engine light on?" It could be a problem with the engine, or the exhaust system.
Strange Noises
Why is the engine making noise? There could be a loose part, a crack or leak, or low fluid levels.
Reduced Power or Performance
Why is your vehicle losing power? The fuel or ignition systems could be malfunctioning.
Poor Fuel Efficiency
What's affecting your gas mileage? It could be an issue with sensors in the fuel system, or parts that need to be replaced.
Rough Idling
If you're wondering what's causing rough idling, it could be faulty engine components that are affecting the fuel or ignition systems.
Engine Overheating
The cause of an overheating engine is often a lack of proper fluids.
Fluid Leaks
Your engine problems could be stemming from leaking oil, coolant, or transmission fluid.
Burning Smells
What's that burning smell? It could be burning oil, or a rubber hose under the hood.
Hard Starting or No Start
Common causes for a car that won't start are a dead battery, faulty alternator, problems with the ignition system, or a bad fuel-air ratio
Excessive Vibrations
Why does your car sometimes vibrate at certain speeds while driving? It could be a problem with the engine or the transmission.
Excessive Exhaust Smoke
While excessive exhaust smoke could be an exhaust system problem, the color of the smoke can help pinpoint other problems.
Why is My Car Emitting Blue Smoke? This could be a sign the engine is burning oil.
Why is My Car Emitting White Smoke? This could be a sign there is a coolant leak in the engine.
Why is My Car Emitting Black Smoke? This could be a sign there's a problem with the fuel injection system.
Visible Damage
If you see corrosion, loose parts, or damage to parts under the hood, it could be affecting engine performance.
Please note that different makes and models exhibit engine problems in different ways, and it can be necessary to have a qualified technician or mechanic weigh in to determine the exact issue. Whenever you notice a change in your vehicle's performance, make an appointment to have it looked at by Master AutoTech Twin Falls.
Even the slightest problem could escalate, so don't delay getting a second opinion on that weird smell, alarming noises, or excessive exhaust smoke.
Breaking Down Our Engine Services
Engine Diagnostic Services
Why is it important to properly diagnose engine problems? Without reading engine codes, we can't know for sure what the root of the problem is. The signs your car displays could be related to a host of mechanical or electrical failures; we want to diagnose the exact problem so we can fix it and prevent further issues with your vehicle.
Engine Repairs
Need a replacement part for your engine? Let our team of experts dive in and make repairs to your engine. We take the guesswork out of what goes where and ensure you're ready to hit the road again in a reliable vehicle.
Engine Rebuilding
Sometimes an engine needs to be rebuilt to restore it to its original condition. Did you know Master AutoTech is qualified to not only repair engines but also rebuild them? You can trust that our team is experienced with the disassembly, inspection, and reassembly of most makes and models.
Preventative Engine Maintenance
Let's keep your engine in purring with preventative, routine maintenance like oil changes, filter replacements, and tune-ups.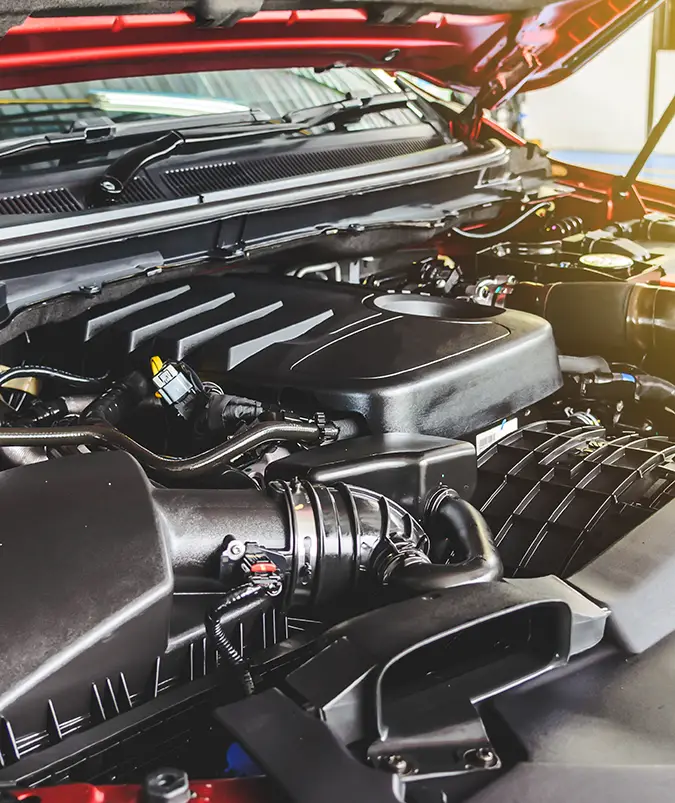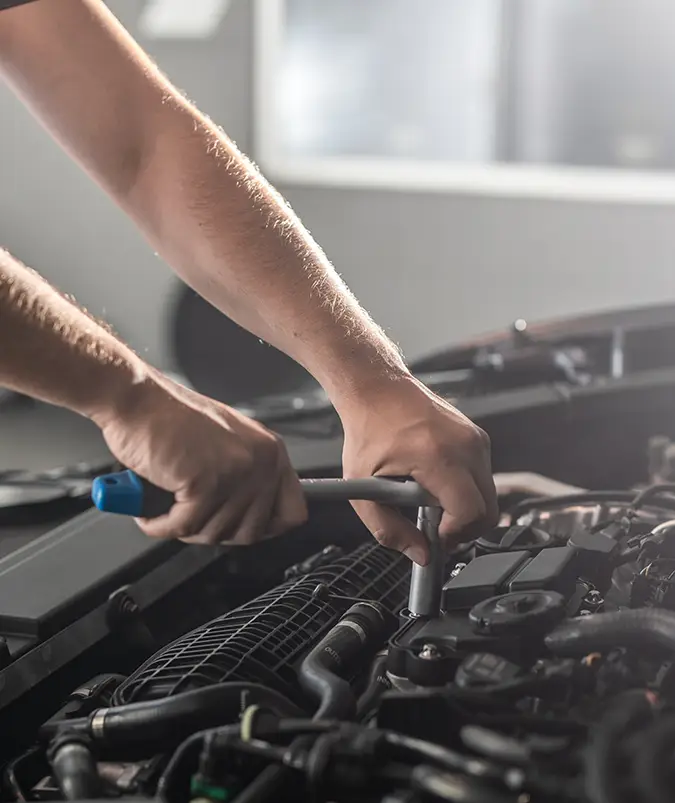 Why Choose Master AutoTech?
Unmatched Expertise
Put your trust in someone with hands-on experience under the hood.
Quality Parts and Materials
We don't skimp on parts, materials, or service.
State-of-the-Art Facilities
Rest assured we have the equipment and tools in our garage bays to provide the repairs your vehicle needs.
Satisfied Customers
Online reviews of Master AutoTech testify to our commitment to excellence.
Environmental Responsibility
We don't cut corners when it comes to ensuring every vehicle is as eco-friendly as it can be. Bring your car or truck into Twin Falls Master AutoTech for annual emissions testing.
Hear from Our Customers
Our excellence is reflected in the testimonials of our satisfied customers. Please take a look at what our valued clients have to say.
"My car broke down during a trip to Brigham City from Salt Lake City. Master Muffler took care of me going well above and beyond. The price they quoted was just and accurate. I was happy and I believe they were honest and good with their treatment of me and the issue. I've used this Master Muffler in the past and have always felt good about the interaction. I'd recommend them as a mechanic to go to."
"They always are courteous and the work I want done is all that is done. They never try to sell you something you don't need. Their prices are good and I trust what they say is what they will do. If anyone in Brigham needs work done I would not hesitate to recommend Master muffler."
"I've worked with Jeremy and Jared over there and both are great people who care about their customers.  I definitely have had my share of bad experiences with auto mechanics but not here.  I have found them honest in all my interactions to date (several) and quite reasonably priced based upon my experience.  They do way more than mufflers and brakes also so don't let the name hold you back.  In fact, I have only seen them for other repairs and maintenance.  Will go back!"
"Master Muffler is great.  Had some issues with my car and they went above and beyond to take care of it.  Jeremy and Jared really are great to work with.  Would highly recommend."
"Jared is the real MVP. Everyone was so nice here and they got us  in after breaking down on the highway. Highly recommend this amazing service. Now we can safely get back home."

Visit an Expert Mechanic at Master AutoTech Twin Falls Today!
We're available for engine maintenance and repair in Twin Falls. Schedule your next oil change with us, or give us a call if you notice a change in your vehicle's performance.
Reach out to us at our Twin Falls, Idaho location today, and let us provide you with exceptional engine repair services.
169 Addison Ave W, Twin Falls, ID 83301