Proactively investing in preventative maintenance is a must for any journey. So don't wait – take action and make sure to inspect your brakes frequently! This will give you the assurance that no matter where life takes you, your car is good to go. With proper care and attention, incredible adventures await – why not seize this moment now?
Twin Falls Automotive Brake Repair
Don't risk it when it comes to your car's brakes! If you're hearing any odd noises while braking, or having doubts about the brake system's efficiency, Master AutoTech Twin Falls is here for you. At Master AutoTech Twin Falls we understand that Idaho drivers deserve only the highest quality auto maintenance and upkeep – so before releasing any vehicle back on the road our technicians inspect each component of a vehicle's braking mechanism with great diligence and precision. Ensure safety by coming to us today – experience how amazing your ride can be once again!
Don't miss your opportunity to experience Master AutoTech's one-of-a-kind service in Twin Falls! Our team of qualified technicians have extensive knowledge and expertise when it comes to all automobile needs, from servicing disc brakes and drum brakes. Take advantage of our free evaluation now for an unbeatable price on any car services you might need!
Idaho Drivers – Feel Confident and Secure in Your Brakes!
Put your safety first – allow our professionally-trained technicians to get you back on the road in no time. We specialize in swift yet dependable brake repair; whether it's a squeak or an update request, we can handle everything swiftly and accurately. Schedule an appointment now so that before long, you'll be zooming around with confidence knowing that your brakes are fixed properly! Let experienced hands take care of this significant job today!
Visit us at our Twin Falls Location.
Types of Brakes
At Master AutoTech Twin Falls, we promise the highest quality workmanship when it comes to brake repair and replacement. Our technicians are committed to delivering exceptional service with results that you can trust in your vehicles. With our experienced staff on hand, be certain that your car will always receive meticulous attention and care.
Drum Brakes
Boast unmatched stopping power and dependability with a robust drum brake system. The wheel cylinder ensures that your vehicle comes to an entire halt when necessary, delivering excellent, reliable force every time you hit the brakes.
Disc Brakes
Disc brakes are cutting-edge technology when it comes to stopping, providing precise control and power with their calipers that work in tandem with brake pads and rotors.
ABS
For optimal safety on the road, make sure your vehicle is equipped with an Anti-lock Braking System (ABS). This will stop tire skidding or locking and provide you with the peace of mind that you are secure.
ESC
Increase your safety and security on the road with ESC – Electronic Stability Control. This innovative system is designed to engage immediately when it senses that you've lost control of your vehicle, skillfully managing steering and braking functions to swiftly regain stability.
Checking Your Brakes for Problems
Check Visually: Ensure your brakes remain in peak condition by consistently appraising your brake discs and pads. Doing so will help you identify when it's time for repairs or replacements to keep them functioning at their best.
Test Pedal Pressure: If you sense that your brake pedal isn't as firm as it should be, don't hesitate to get a professional assessment immediately.
Listen to Strange Sounds: Give your car's brakes extra attention; if they emit a loud, high-pitched noise, it could be an alarming sign that something is wrong.
Feel How Your Vehicle Drives: To ensure your safety on the road, make sure to check your brakes if you experience a shaking steering wheel or find yourself slipping while driving.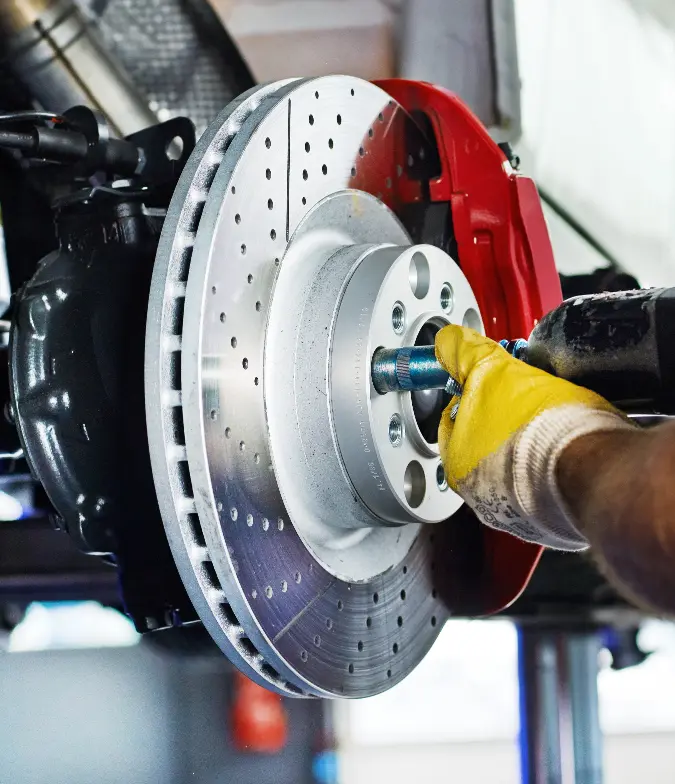 Come to Master AutoTech Twin Falls
Take charge of your security on the roads and highways of Idaho with Master AutoTech Twin Falls! Our team is dedicated to making certain that your car runs optimally, including brake replacements and checkups. Rest assured—we'll take care of everything for you, so you can drive away confident in knowing there are strong brakes below you!
169 Addison Ave W. Twin Falls, ID 83301