Auto AC Repair in Twin Falls, Idaho
Our car air conditioning repair services at Master AutoTech Twin Falls can enhance your vehicle's AC performance, ensuring a comfortable driving experience. We know how important a well-functioning AC system is and our services are designed to fulfill that need.
Our technicians in Idaho are committed to promptly and accurately detecting and solving any issues with your vehicle's air conditioning.
AC Repair Services Offered
Diagnosis and Troubleshooting
We will inspect your car's air conditioning system using specialized tools. After the inspection, we will inform you of any issues found and explain the necessary repairs in detail.
AC Component Repairs and Replacements
We specialize in repairing the compressor, condenser, and evaporator of your AC unit to improve its efficiency and performance. You can rely on us to make sure your AC functions properly once we've completed the repairs.
AC System Recharge and Refrigerant Services
To increase the cooling of your air conditioner, it's essential to check for any low refrigerant levels or leaks. Our competent technicians can fix these problems by adding refrigerant and repairing any leaks to ensure your AC unit operates smoothly.
Electrical System Repairs
If your AC is facing any electrical problems including issues with wiring, relays, or switches, our technicians are available to assist you. This will improve the overall efficiency and performance of your AC.
Signs of AC Problems
It is important to recognize typical indications of malfunction in order to make sure your AC system is functioning correctly. Keep an eye out for warning signs such as:
Inadequate cooling
Weak airflow
Strange odors
Unusual noises
Excessive condensation
If you observe any of these indications, you can take your vehicle to Master AutoTech Twin Falls. They will diagnose the issue and resolve it.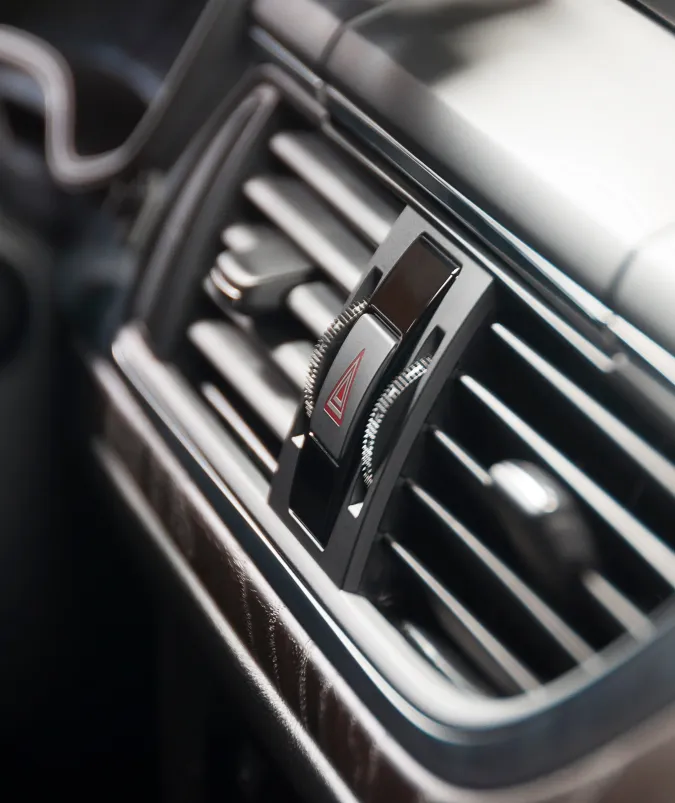 Components of an Auto AC Unit
Compressor
The car's cooling system operates by utilizing the serpentine belt to compress and circulate the refrigerant in its gaseous state.
Condenser
To refrigerate something, follow these steps: compress the refrigerant from its gaseous state, and transfer it to a condenser where it will turn into a liquid, similar to a radiator. This removes heat from the high-pressure refrigerant, lowering the temperature.
Receiver-Drier
Filtering the liquid refrigerant under high pressure is important to protect the air conditioning system from water or debris.
Thermal Expansion Valve OR Orifice Tube
Car air conditioners use thermal expansion valves or orifice tubes to decrease the pressure of the refrigerant, which turns it into gas and regulates its flow.
Evaporator
The back of the dashboard is where the evaporator, responsible for cooling the air, is located. It functions similarly to a radiator by expanding liquid refrigerant and then circulating the cooled air into the passenger compartment using fins, pipes, and a fan.
Why Bring Your Vehicle's AC to Master AutoTech Twin Falls?
Expert Technicians
Our AC repair specialists are knowledgeable about the latest AC models and technologies, which makes our services highly effective and dependable.
Quality Parts and Materials
Our AC repair and replacement services aim to boost the performance and longevity of your system by utilizing premium components such as OEM parts or their alternatives, as well as high-quality refrigerants and accessories to improve the overall quality of your AC system.
Modern Diagnostic Tools and Equipment
Our skilled technicians utilize specialized tools and state-of-the-art diagnostic equipment to service and troubleshoot AC systems. This allows us to accurately detect and resolve issues, ensuring high-quality service.
Hear from Our Customers
To learn about our service quality and advantages, please read the testimonials our customers have shared.
"Our Tahoe had a check engine on and was surging and cutting out.  These professional guys got us in and did a wonderful job.  Super nice guys and very reasonable in their repair pricing.  Totally friendly and professional.  When I'm in town again and need repair for my truck or car, it'll be Addison Car Care, who will fix my car.  I can trust them, and they are honest!"
"Cole and Cody once again took care of me. Great communication and got me right in even though they're busy. If I could give this shop more than 5 stars I would. Thanks fellas for taking good of my son's truck. Let's not forget to thank the techs. Great job!"
"I had an issue with my van. Everywhere else couldn't get me in for about a week and the dealer couldn't for a month! They got me in, in less than a day! They fixed the issue and they also called and updated and informed about each step they took. They were kind and professional!"
"The best in Twin Falls! I wouldn't take my car anywhere else and always get minor tune ups done regularly with these guys. Excellent shop!"

Stop by Master AutoTech Twin Falls Today
Master AutoTech in Twin Falls, Idaho provides reliable AC system repairs for your car. Our proficient technicians ensure that they use high-quality parts and advanced equipment to optimize the performance of your AC system.
You are interested in reaching out to Master AutoTech for high-quality auto AC repair services. This can enhance your driving experience and provide greater comfort while driving.
169 Addison Ave W, Twin Falls, ID 83301