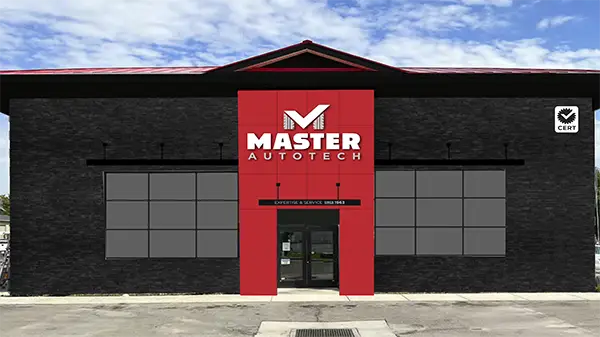 Did We Mention That We're Now Master AutoTech?
The reason behind a new face.
We've changed our name, but our great service remains the same!
With Master Muffler becoming so well-known in many towns, you must be thinking about why we chose to rebrand. As one of the most dependable, comprehensive auto repair stores in Utah, it was time for a visual upgrade that highlighted our growth beyond mufflers as well.
As we have evolved since our launch in 1963, Master Muffler proudly presents its new face; introducing, Master AutoTech.
We want you to understand that this isn't just about mufflers any longer! Our experience and dedication have allowed us to become experts on entire cars – from bumper-to-bumper and rubber to roof! Our humble beginnings as a family-owned muffler repair shop have grown into something remarkable—a full-service auto repair franchise that is known throughout the state.
From complex engine work and performance diagnostics to electric work, emissions testing, and safety inspections; we provide all of this along with typical services like:
Tire maintenance
Brakes
Regular upkeeps
Oil changes
Moreover, in an effort to better cater to our customer's needs – including those who own electric vehicles – we are now expanding our services!
"My kids call it an earworm, I know that it's been in my head kind of eating away. Fun jingle to have in your head, so we hope you guys like it!"
Brian Everill. CEO and Co-Owner of Master AutoTech
Listen to our new jingle!
Part of this rebrand we're launching, THE JINGLE!! Which was sung by Master AutoTech staff. They did such a fantastic job and we hope it gets stuck in your head in a good way.
"YOUR
TRUSTED
HELPFUL
EXPERT
Master AutoTech"
Complete auto care services in Utah
All of us at Master AutoTech are proud to be able to provide our customers with the absolute best auto care services available. They include:
Brakes

Mufflers & Exhaust

Oil Changes

Tune-Ups

Engine Repair

Emissions

Shocks & Struts

Tires

Alignments

Air Conditioning

Engine Diagnostics

Catalytic Converters
At Master AutoTech, we provide quality servicing and repairs for Utah & Idaho's cars. Our mechanics take the time to explain what vehicle maintenance or repair your car requires so that you'll have a driving experience of excellence both now and in the future. We're devoted to creating long-term customers by only offering reliable services.
Trusted, Helpful, Expert: Master AutoTech
Our new rebranding philosophy is encapsulated by three simple words: Trust, Help, and Expertise. These are the fundamental principles that every employee at Master AutoTech strives to uphold.
Trusted: Our goal is to become the best auto repair franchise in the region and be known for our dedication to providing quality, honest service. We are committed to delivering the ultimate car care experience through specialized services, up-to-date technology, and friendly customer care.
Helpful: Our team of certified technicians and service advisors is professionally trained to provide exceptional service that you can trust. We are dedicated to providing the best customer experience in the area by offering helpful advice, quick turnaround times, and affordable services.
Expert:  Our team of experienced technicians has the specialized skills and expertise to get your car back on the road in no time. We are knowledgeable about all makes and models, so you can be confident that we can assist with any issue that arises.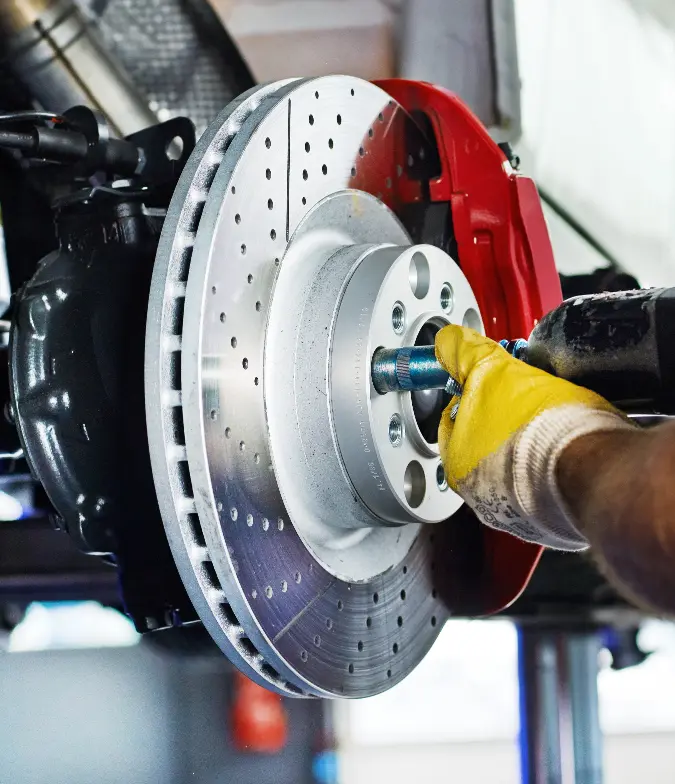 We look forward to welcoming you
Now you are aware of our rebrand! When the time arises to look for any type of auto repair work, our team at Master AutoTech has proven themselves as true experts in all automotive affairs, as well as truly invaluable parts of our communities.
We look forward to continuing this journey and providing superior service for years to come. Thank you for your trust in us!
Related Posts
As an EV owner, understanding your vehicle's battery is critical. From its capacity to its lifespan, and everything in between, we'll guide you through what you need to know to optimize your EV experience. So buckle up and get ready - we're about to shed some light on the electrifying world of EV batteries. What [...]

If your car is running hot, it can be a sign that something's not right with your engine. Fortunately, diagnosing the cause of an overheating engine isn't too difficult if you know what to look for and how to address it. Keep reading if you want to learn the most common issues that occur when [...]

Your vehicle's exhaust system serves a critical role in managing the byproducts of the combustion process and ensuring optimal engine performance. The appearance of colored smoke from the exhaust pipe, either when stationary or accelerating, can provide valuable clues to underlying mechanical issues. What is a car exhaust? A car exhaust is a system [...]