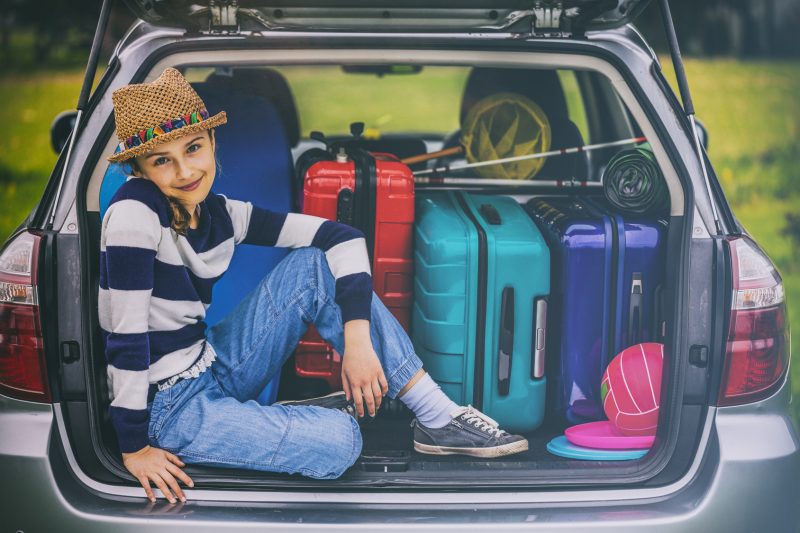 When your family hits the road in 2016, you want to make sure that you supply yourself and them with the best car that was designed for safety, comfort, performance, and a great price. 2016 has already seen a great selection of cars that are pushing forward the way we think of driving and automotive technology, but there are some selections that stand, for families, head and shoulders above the competition. Buckle your seatbelts! Here are the best cars for families that you can buy in 2016.
Nissan Pathfinder 2016
Nissan's Pathfinder series of vehicles have brought an incredible array of great vehicles to families, and their 2016 model is no exception. Although this 3-row SUV only sits seven passengers, as opposed to the eight passengers that are sported by many of its contemporaries, the Nissan Pathfinder scores excellent safety ratings, and is a much more comfortable ride than many other SUVs like it. The great fuel economy and reasonable price make this car a prime choice for any growing family in 2016.
Toyota Highlander 2016
Similar to the Nissan Pathfinder, the Toyota Highlander is a 3-row SUV that strikes a great balance of performance and economic benefits, all while delivering on a spacious and comfortable ride for families. With its Entune Multimedia system, families are able to enjoy a variety of media entertainment on a modern array of touchscreen displays, as well as its in-built Blu-ray player. In terms of safety, the Highlander has a five-star security system that is sure to keep families safe.
Honda Odyssey 2016
Although there are many model minivans for families to choose from on the market, the Odyssey is the most well-rounded minivan that we have seen in 2016. The spacious design allows for a flexible ride, even if every seat in this 8-passenger van is full. On top of that, the trunk space is still enormous, and can carry a lot of cargo, regardless of how many people are in the vehicle. These features, along with the great price and amazing fuel economy make the Odyssey a very economic and valuable choice for families in 2016.
Honda Civic 2016
The 2016 Honda Civic is, far and away, the best bang for your buck that you can get for a family sedan under $20,000. The slick design makes the Civic a family car that has as great look, as well, and the features of an advanced climate control system and a backup camera make the Civic a car that is equipped with technology for the modern driver.
Related Posts
As an EV owner, understanding your vehicle's battery is critical. From its capacity to its lifespan, and everything in between, we'll guide you through what you need to know to optimize your EV experience. So buckle up and get ready - we're about to shed some light on the electrifying world of EV batteries. What [...]

If your car is running hot, it can be a sign that something's not right with your engine. Fortunately, diagnosing the cause of an overheating engine isn't too difficult if you know what to look for and how to address it. Keep reading if you want to learn the most common issues that occur when [...]

Your vehicle's exhaust system serves a critical role in managing the byproducts of the combustion process and ensuring optimal engine performance. The appearance of colored smoke from the exhaust pipe, either when stationary or accelerating, can provide valuable clues to underlying mechanical issues. What is a car exhaust? A car exhaust is a system [...]