Auto AC Repair in South Salt Lake, Utah
At Master AutoTech South Salt Lake, we offer car air conditioning repair services to optimize your vehicle's AC performance. We understand that a properly functioning AC system is necessary for a pleasant driving experience, and our services are tailored to meet that goal.
Our Utah-based system technicians are dedicated to quickly and precisely identifying and resolving any issues with your vehicle's air conditioning.
AC Repair Services Offered
Diagnosis and Troubleshooting
Our team will use specialized tools to thoroughly examine your car's air conditioning system. Once we complete the inspection, we'll notify you of any problems we discovered and provide a detailed explanation of the required repairs.
AC Component Repairs and Replacements
Our AC repair services focus on fixing problems with the compressor, condenser, and evaporator to enhance the efficiency and performance of your unit. You can trust us to ensure that your AC operates correctly after the repairs are complete.
AC System Recharge and Refrigerant Services
In order to make your air conditioner cooler, it is important to check for low levels of refrigerant or leaks. Our skilled technicians can address these issues by adding more refrigerant and fixing any leaks, which will ensure that your AC unit functions properly.
Electrical System Repairs
Our technicians can help you fix any electrical issues your AC may be having such as problems with switches, relays, and wiring. This can enhance your AC's overall performance and efficiency.
Signs of AC Problems
Identifying common signs of malfunction is crucial to ensure your AC system is working properly. Look out for signs such as:
Inadequate cooling
Weak airflow
Strange odors
Unusual noises
Excessive condensation
If you notice any of these signs, you can bring your vehicle to Master AutoTech South Salt Lake for diagnosis and resolution of issues.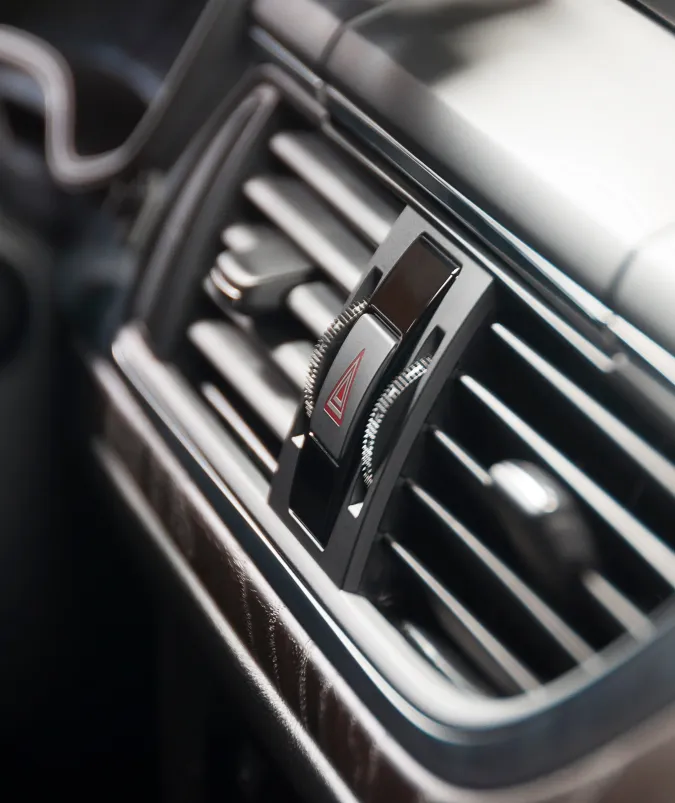 Components of an Auto AC Unit
Compressor
The car stays cool by using the serpentine belt to compress and circulate the refrigerant in its gaseous form.
Condenser
To refrigerate something, you should first compress the refrigerant from its gaseous state. Then, transfer the compressed refrigerant to a condenser where it will turn into a liquid (much like a radiator). This process removes heat from the high-pressure refrigerant, which lowers the temperature.
Receiver-Drier
To safeguard the air conditioning system against water or debris, it is crucial to filter the liquid refrigerant while under high pressure.
Thermal Expansion Valve OR Orifice Tube
Car air conditioners decrease the refrigerant pressure using either thermal expansion valves or orifice tubes. This process turns the refrigerant into gas and helps control its flow.
Evaporator
The evaporator, which cools the air, is located at the back of the dashboard. It works by expanding liquid refrigerant, just like a radiator, and uses fins, pipes, and a fan to circulate the cooled air into the passenger compartment.
Why Bring Your Vehicle's AC to Master AutoTech South Salt Lake?
Expert Technicians
Our AC repair services are highly effective and dependable because our specialists are knowledgeable about the latest AC models and technologies.
Quality Parts and Materials
We provide AC repair and replacement services that are intended to enhance the performance and lifespan of your system. Our services include using high-quality components like OEM parts or equivalents, along with top-grade refrigerants and accessories to improve the overall quality of your AC system.
Modern Diagnostic Tools and Equipment
We have skilled technicians who use state-of-the-art diagnostic equipment and specialized tools to service and troubleshoot AC systems. Thanks to this, we can accurately detect and fix issues, ensuring top-notch service quality.
Hear from Our Customers
To understand the level of service we offer and the benefits we provide, please refer to the feedback shared by our customers in their testimonials.
"This was my first time using  service at Master Mufler and Dave made it very easy and professional. Great customer service, straight forward and actually fast got my car done in couple hours. For sure coming back if i need more help with my cars ..Thanks !!!"
"Dave was awesome to work with. Brian did an awesome job on my truck. Had my truck there for a couple days. They had tons of customers before me, makes sense because they do good work. Thank you!"
"I stopped in because my muffler fell off they said they could work me in before I could call an Uber driver they had finished welding my muffler back on and the cost was low too !!!"
"We are really happy with the sevice we received on an exhaust repair. Vehicle was ready to go in the estimated time and we will come again. Thank you!"
"Even though they were a little backed up, these guys took care of my car swiftly and professionally. Josh at the desk is very friendly. Wait room is comfortable. Great prices on exhaust work, will definitely come back if I need work done on my car!"

Stop by Master AutoTech South Salt Lake Today
At Master AutoTech in South Salt Lake, Utah, we offer dependable repairs for your car's AC system. Our skilled technicians use top-notch parts and advanced equipment to guarantee that your AC system operates at its best.
You want to contact Master AutoTech for top-notch auto AC repair services. This can improve your driving experience and make you feel more comfortable while driving.
3865 State St, Salt Lake City, UT 84115