Providing Quick Oil Changes in Orem, Utah
Master AutoTech, while famous for muffler services, is a full-service auto repair and maintenance shop. As such, oil changes are a key service we offer at Master AutoTech Orem South. It's one of the many routine auto maintenance services we provide to keep Utah County drivers on the road.
Oil changes seem so simple, and yet you're probably asking yourself right now, "When was the last time I had an oil change?" Truth is, most drivers forget that routine maintenance such as an oil change is one of the single most important services they can schedule for their vehicles. At our Orem Master AutoTech location, efficiency is our goal. We'll get your oil changed quickly and correctly so your vehicle will run smoothly and safely.
Why You Need an Oil Change
The oil in your car is an engine lubricant and serves as a protective barrier for your car from dirt, rust, unburned fuel, and other elements. Your engine is kept cool by fresh oil because it reduces the friction between the moving parts.
How Often Do I Need an Oil Change?
Over time, the oil in your car is going to break down and get gummy and watery. This prevents it from being able to lubricate your vehicle properly. Changing your oil prevents old oil from harming your engine. At Master AutoTech, we recommend you receive an oil change every 3,000 miles to ensure the efficiency, safety, and life of your vehicle.
When Should I Add More Oil to My Engine?
Many Orem South drivers aren't sure when to top off the oil in their cars. If you're wondering when you need to add more oil to your engine, we can help. Bring your vehicle into Master AutoTech and we can check your oil levels and top it off if necessary. If you're comfortable checking the dipstick yourself, you can purchase synthetic or conventional oil from our shop on your next visit to fill up.
Synthetic vs Conventional Oil
Do you know what type of oil your car needs? At Master AutoTech Orem South we can help you choose between synthetic, conventional, or blends. Different vehicles require different oil viscosity and weight, and choosing the right oil can affect your vehicle's performance drastically. Avoid putting the wrong oil in your car by bringing it to our trusted Utah County mechanics.
What Goes Into an Oil Change
At Master AutoTech, our mechanics start an oil change by first draining the old oil from your vehicle. While the vehicle is draining oil, they will then check all of the lights on your dashboard to make sure that they are working properly. After that, the mechanic will look under the hood and under the vehicle to check other components of your vehicle to ensure that your car or truck is driving safely and effectively. After the oil is finished draining, we top off all of the fluids in your car.
The routine inspection, or "spring cleaning," that we conduct on your vehicle is one of the main benefits of bringing your vehicle in for an oil change, and it is a benefit that you miss out on when you do it yourself, at home
Other Vehicle Components We Check
At Master AutoTech Orem South, we provide only the best auto care to our customers, ensuring we send you back on the road safely. Here are some of the additional vehicle components that we examine and check when you bring your car in for an oil change: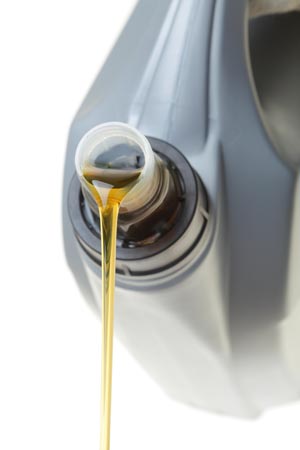 Wipers

Washer Fluid

Antifreeze

Battery

Battery Cable

Air Filter

Tires

Tire Pressure

Belts

Hoses

Brake Fluid

CV Joints

Exhaust System

Emergency Brake

Brake Hoses

Shocks

Visit Master AutoTech Orem South Today
Please stop in at Master AutoTech Orem South for a full-service oil change today! Our team of technicians is made up of some of the friendliest and most knowledgeable Utah Valley mechanics in the state. When it comes to auto repair in Utah & Idaho, nobody beats Master AutoTech.
184 State St. Orem, UT 84058