Diesel Repair at Master AutoTech Orem South
At Master AutoTech Orem South, we're experts in delivering top-notch diesel repair solutions for your vehicle. Our proficient team of technicians and mechanics have extensive knowledge and specialized tools to effectively diagnose and resolve diesel-specific problems promptly.
We understand the distinctive requirements of diesel vehicles and provide a wide array of services to ensure optimal performance.
Diesel-Specific Services in Utah Valley
Diagnosis and Troubleshooting
Our skilled technicians perform comprehensive evaluations on diesel systems, detecting common issues associated with diesel vehicles. We employ specialized diagnostic equipment to accurately identify problems, allowing us to deliver precise and efficient solutions.
Diesel Engine Repairs and Rebuilds
Whether it's repairing or replacing faulty components or performing complete engine rebuilds, our skilled technicians possess the expertise needed to handle any diesel engine repair job. We prioritize optimal performance and durability to keep you on the road with safety and confidence.
Fuel System Services
For diesel vehicles, we provide a range of services dedicated to your fuel system. This includes thorough inspection and repair of fuel injectors, as well as examination and replacement of fuel filters and pumps. Our aim is to guarantee optimal fuel delivery and combustion efficiency for your diesel engine.
Turbocharger Services
Turbochargers play a vital role in diesel engines, and our team at Master AutoTech Orem South has the know-how to inspect, repair, and replace them as needed, ensuring optimal functionality and performance.
Emissions System Maintenance and Repairs
We know diesel vehicles need to meet strict environmental regulations; that's why we're here to help diagnose, maintain, and repair diesel emissions systems.
Common Diesel-Specific Issues
Due to their compression-ignited injection system, diesel vehicles operate differently than gasoline vehicles. As such, they're prone to some specific issues that other cars and trucks aren't.
Here are some common diesel-related vehicle problems we can help with at Master AutoTech:
Injector problems
Turbocharger failures
Fuel system leaks
Emissions-related concerns
Addressing these diesel-engine issues promptly is crucial to avoid further damage and ensure optimal performance.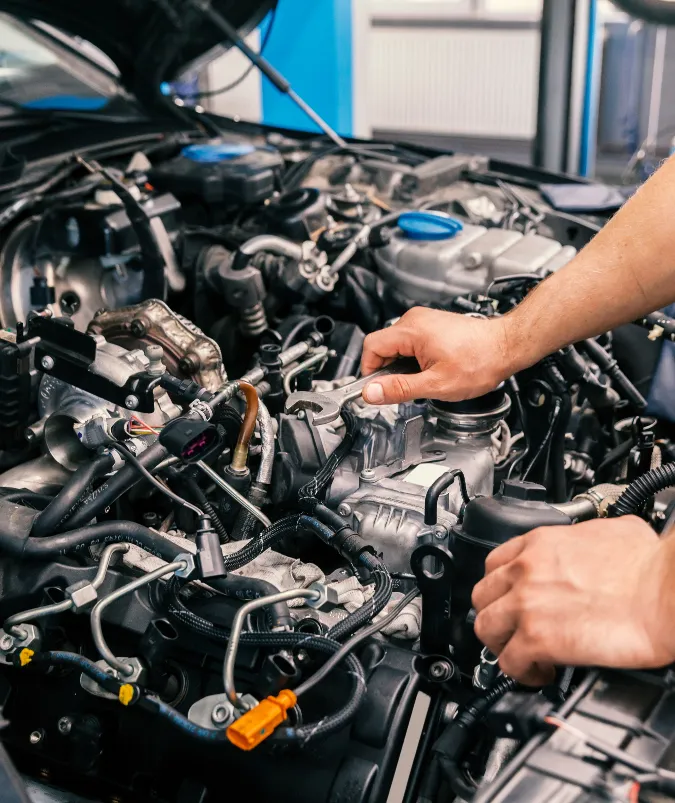 Diesel-Specific Tools and Equipment
Our Master AutoTech facilities are prepared to handle diesel vehicles. We're outfitted with diagnostic tools specifically designed for diesel vehicles. Additionally, we use OEM or equivalent diesel parts to maintain the integrity and performance of your diesel vehicle.
Proficient techs and mechanics have the skills required to service diesel vehicles, whether it's your personal car or part of a fleet.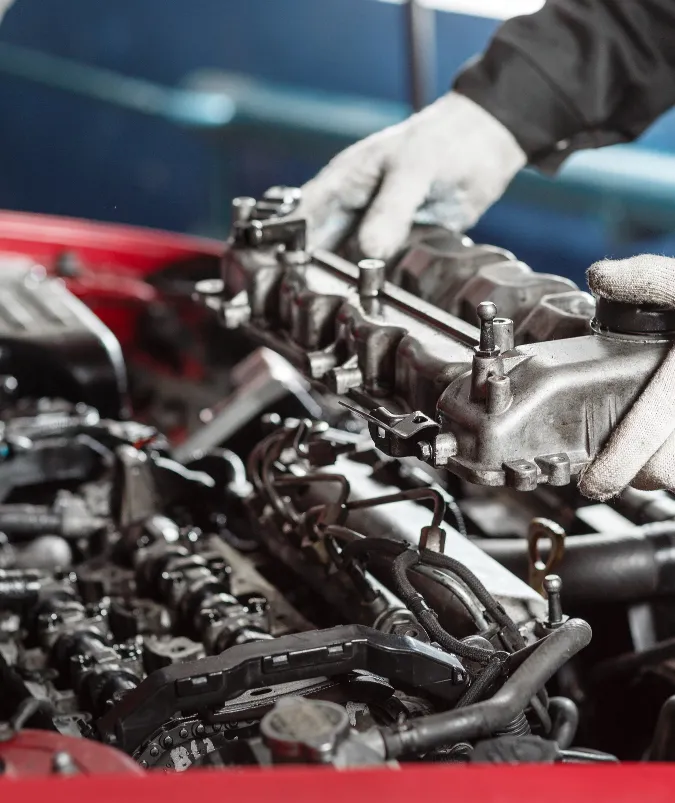 Benefits of Choosing Master AutoTech Orem South for Diesel Services
Skilled Technicians
Our crew consists of expert diesel technicians with specialized training and knowledge in diesel systems. They stay current with ongoing education so they're always offering the best service to diesel drivers.
Quality Diesel Parts and Materials
Master AutoTech doesn't cut corners when it comes to parts and materials. We place the utmost importance on utilizing OEM or equivalent components for diesel repairs and service.
Specialized Diagnostic Capabilities
A visit to our service bay will never leave you guessing; by using cutting-edge diagnostic tools and equipment designed specifically for diesel engines, we will figure out the problem and a solution for getting you back on the road.
Customer Testimonials
Don't just take our word for it. Here are some testimonials from our satisfied diesel customers:
"Great place to take your vehicle for repairs, especially if you are in a time crunch. They will take great care of you and your vehicle. They do well with diagnosis, trouble shooting, communication, price quotes, time quotes, and especially getting you back on the road. Fair pricing and friendly service."
"The team at Master Muffler did a great job with a total replacement of the Air Conditioning system in my 1999 GMC truck.  I year later there was a malfunction with a part and they went the extra mile to get the system repaired.  This is the best shop in Pocatello – their word is their bond."
"They were able to get my vehicle in quickly for exhaust/catalytic converter repair, and were able to complete the job quickly. So far so good!"
"One of the best shops around! Friendly crew and management. Honest with repairs needed as well as fair pricing to match. High quality work done in a timely manner as I'm a mom and don't have much time to wait around. As a woman I'm afraid of shops taking advantage but the manager showed me the problems and explained the risks and how easy to fix it would be. 10/10 recommend and I will be returning and using this shop only! "
"Had my muffler and most of my exhaust replaced on my 1993 geo, and these guys did amazing work! I got it in at 8:00 in the morning and they were done with it at 11:00 and it looks great all for a very reasonable price. Would I highly recommend for your exhaust work needs!"