Exceptional Catalytic Converter Services in Orem, Utah
Welcome to Master AutoTech Orem South, your go-to destination for top-notch Catalytic Converter Services. Our dedicated team of skilled technicians is well-versed in handling catalytic converter-related issues, ensuring that your vehicle's emissions system functions efficiently and meets environmental regulations.
Catalytic Converter Services Offered
Catalytic Converter Inspection and Diagnosis
Our highly trained technicians conduct thorough inspections of catalytic converters to identify any malfunctions or blockages. We use advanced diagnostic tools to accurately assess the condition of your catalytic converter.
Catalytic Converter Repairs and Replacements
Whether your catalytic converter can be repaired or needs replacement, our experts will guide you through the best course of action. We only use high-quality catalytic converters for replacements, ensuring compliance and optimal performance.
Exhaust System Checks and Emissions Compliance
A well-functioning exhaust system is crucial for the proper operation of your catalytic converter. We perform exhaust system checks to ensure that it is functioning optimally and is in compliance with emissions standards.
Emissions System Maintenance and Repairs
Our comprehensive emissions system services encompass not only the catalytic converter but also other related components. We are committed to helping you maintain a clean and efficient emissions system.
Common Catalytic Converter Issues
Catalytic converters can encounter various issues, such as:
Clogging due to engine misfires
Contamination from oil or coolant leaks
Physical damage from road debris
Our experienced technicians in Orem, Utah, have the expertise to diagnose and address these problems efficiently.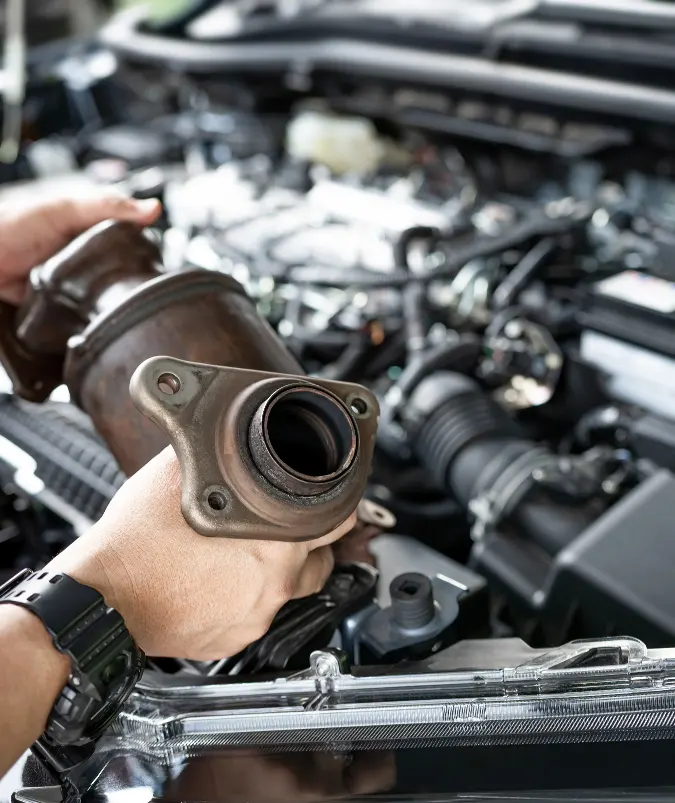 State-of-the-Art Tools and Equipment
At Master AutoTech Orem South, we invest in the latest state-of-the-art tools and equipment specifically designed for catalytic converter services. Our advanced facilities are fully equipped to handle complex catalytic converter repairs and ensure accurate diagnostics.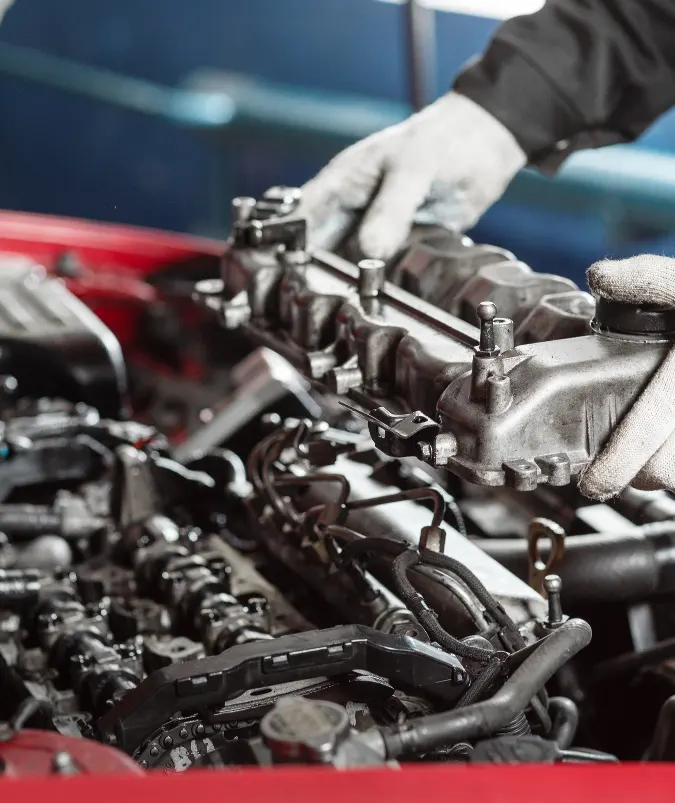 Why Choose Master AutoTech for Catalytic Converter Services?
Skilled Technicians
Our team comprises highly skilled and experienced technicians who specialize in catalytic converter services. They undergo regular training to stay updated on the latest advancements in emissions technology.
Quality Catalytic Converters
We only use top-quality catalytic converters for replacements, sourced from trusted manufacturers. This ensures that your vehicle meets emissions standards and runs efficiently.
Efficient Repairs
Our goal is to provide efficient and reliable catalytic converter repairs and replacements, minimizing vehicle downtime and getting you back on the road promptly.
Hear from Our Customers
To understand the quality of our service and the benefits we provide, please take a moment to read the testimonials from our customers.
"The Most Honest All Service car Repair Company around! I bought tires (4) and an oil change cheaper than the competition that had a "Sale". Highly recommend Chet is Great!! So is Mark!!"
"Great service! It was a quick diagnosis,  the service was completed within the timeframe he said, charged the amount quoted and reset the dashboard. Happy customer."
"I'm really pleased with how I was treated here and the timely manner that the work was performed. Got new exhaust from the cat back and the sound and performance that you get from their in house Master Muffler is just a well if not better than the standard run of the mill Flowmaster/Magnaflow without the heavy price tag."

Visit Master AutoTech Orem South Today!
At Master AutoTech Orem South, we take great pride in being the experts in Catalytic Converter Services in Idaho. With our skilled technicians, state-of-the-art equipment, and commitment to customer satisfaction, we are dedicated to delivering exceptional solutions for your catalytic converter needs.
Trust your vehicle's emissions system to the experts at Master AutoTech Orem South for reliable and efficient Catalytic Converter Services.