Don't hesitate! Quickly inspect your brakes and make certain they are in top condition before setting off on any path life decides to direct you. With proper care and attention, thrilling adventures await – so why not start today?
Orem South Automotive Brake Repair
Keep yourself and your loved ones safe on the road by trusting Master AutoTech Orem South for superior brake system maintenance. Our experienced technicians understand that Utah drivers demand only the highest quality, so each part of your vehicle's braking system is thoroughly examined before returning it to you.
Don't miss out on this extraordinary opportunity to experience the prowess of Master AutoTech in Orem South! Our team of experts are incomparable when it comes to performing any type of vehicle maintenance and repairs, like disc brakes or drum brakes. Get your complimentary analysis now for top-notch quality services at a price that can't be beaten for any automotive jobs you need done!
Dependable Brakes for Utah Drivers
Don't risk the safety of your car – entrust our technicians to restore trust in your brakes! With years of experience, they guarantee reliable and speedy brake repairs so you can get back out on the road with complete confidence. Our shop prioritizes security over speed; accuracy will never be sacrificed for convenience. Schedule an appointment today – we're here to make sure that only the most experienced hands handle your vehicle's braking system!
Visit us at our location in Orem South.
Types of Brakes
At Master AutoTech Orem South, we are passionate about providing our customers with a superior brake repair and replacement service experience. Our technicians come highly esteemed for their skill level and commitment to excellence; they have years of practice between them! Here are the types of brakes we service:
Drum Brakes
Your car will always come to a full halt when you press the brakes, all thanks to the wheel cylinder of a drum brake system.
Disc Brakes
Disc brakes are designed to supply unparalleled braking power. Every aspect of their calipers works to help ensure you have ultimate control over your vehicle's speed.
ABS
An anti-lock braking system drastically increases your safety on the road by reducing skidding and tire lockup upon brake application.
ESC
If your car is ever in danger of skidding, Electronic Stability Control will combine steering and braking to swiftly bring it back under control.
Checking Your Brakes for Problems
Check Visually: By frequently inspecting your brakes for signs of damage, you can ensure that they perform at optimal levels and safeguard the well-being of your car.
Test Pedal Pressure: Act now if your brake pedal isn't functioning as it should and get a professional opinion – safety is paramount!
Listen to Strange Sounds: Listen closely to your car's brakes; if you notice a loud, screeching sound, it could be an indication of an issue.
Feel How Your Vehicle Drives: Don't take any chances when it comes to your safety on the road. If you feel any shaking or slipping of the steering wheel, make sure to inspect your brakes immediately.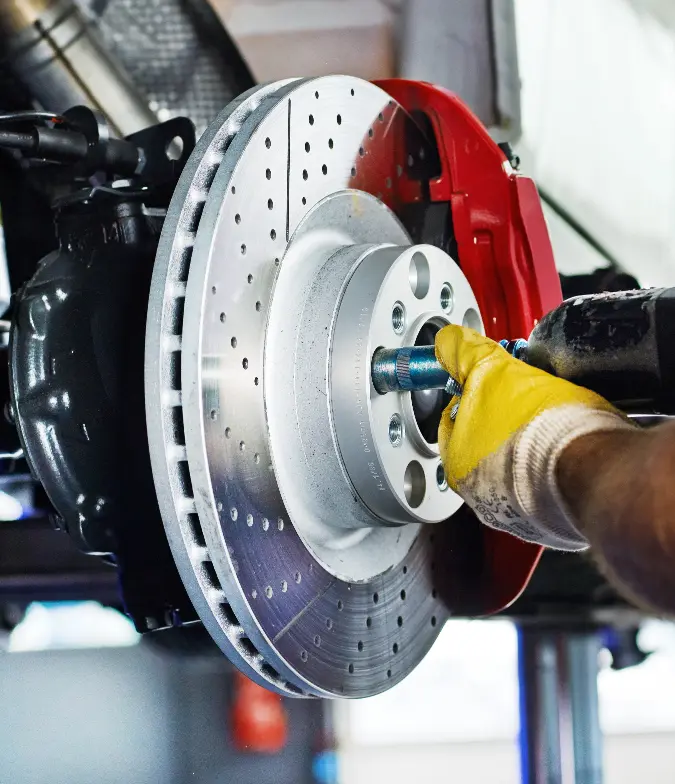 Come to Master AutoTech Orem South
Take back complete control of the roads of Utah with Master AutoTech Orem South! Our team is dedicated to bringing you and your vehicle unparalleled service, from brake systems to inspections. With us ensuring the safety and dependability of your car, rest assured that each time you take off it will remain reliable all along the way. Let us guarantee a stress-free journey by providing only exceptional care for all cars.
184 State St. Orem, UT 84058