Engine Repair Services in South Ogden, Utah
When you need help diagnosing engine problems and getting them fixed, come to Master AutoTech in South Ogden. Since the engine is one of the most vital systems in your vehicle, it's always a good idea to address any issues you notice without procrastination. For everything from a routine oil change to an engine rebuild, you can count on Master AutoTech.
For expert engine repair services near you, schedule your next appointment with South Ogden Master AutoTech.
Common Engine Trouble to Address
Check Engine Light
The "Check Engine" light should always be taken seriously, as it can be an indication of a problem within the engine itself, catalytic converter, or low oil levels. 
Strange Noises
Any noise under the hood other than a humming engine could be a sign of trouble. Something could be loose and knocking around in the engine, or fluid levels could need replenishing.
Reduced Power or Performance
If you're having trouble accelerating, or your vehicle isn't shifting as it should, your engine, ignition system, or fuel system could need repair.
Poor Fuel Efficiency
Low gas mileage can be a sign there's an engine problem, whether it's just worn out parts or a sensor malfunction.
Rough Idling
A faulty fuel system, ignition system, or other engine trouble can lead to rough idling.
Engine Overheating
Noticing the heat gauge is constantly in the red? An overheating engine could be a problem with the cooling system, motor oil, the water pump, or the thermostat.
Fluid Leaks
 Different colored puddles under your vehicle can hint at problems with different systems in your vehicle, including the engine itself, the A/C, or the transmission.
Burning Smells
Another sign of fluid leaks is burning smells coming from your vehicle while it's on. It could also be burning rubber hoses due to overheating.
Hard Starting or No Start
A car that consistently fails to start or is prone to stalling is not only an annoyance but a safety concern. Get the engine, battery, alternator, or starter looked at if your engine won't turn over.
Excessive Vibrations
The engine or transmission could be failing or damaged if you feel excessive vibration when accelerating or driving
Excessive Exhaust Smoke
Did you know that the color of exhaust smoke or smoke under the hood can be a sign of where the problem originates?
Blue smoke: Usually due to burning oil, which means it's not lubricating the engine as it should.
White smoke: An indication that a head gasket has blown, or that there's a leak in the coolant system.
Black smoke: The result of a faulty fuel injection or air intake system.
Visible Damage
 Even novice drivers can often catch something that looks out of place around the engine. Rust, damaged rubber, or buildup around battery terminals are problems that should be addressed ASAP.
If you're not sure if your vehicle is exhibiting common signs of engine trouble, bring it to our experts for a routine inspection. We can help confirm whether or not there's an issue that needs attention to ensure you're getting the most out of your vehicle when it comes to both safety and performance.
Breaking Down Our Engine Services
Engine Diagnostic Services
With the help of Master AutoTech's engine diagnostics tools, you'll never have to guess what's wrong with your engine. Our technicians are trained to read diagnostics to identify the problem and start working on the fix.
Engine Repairs
Once we've identified what's wrong with your engine, it's time to get into it. Whether it's an issue with the ignition system, fuel intake, or other system we can facilitate the necessary repairs to get your vehicle up and running again.
Engine Rebuilding
Did you know Master AutoTech mechanics and technicians are qualified to rebuild engines? We can do more than oil changes and tune-ups! Our team is trained and experienced and can restore your engine to working order no matter how intricate the repairs.
Preventative Engine Maintenance
Invest in the longevity of your vehicle by scheduling preventative engine maintenance. For a routine oil change, spark plug replacement, or a once-over of the transmission, bring your vehicle to South Ogden Master AutoTech.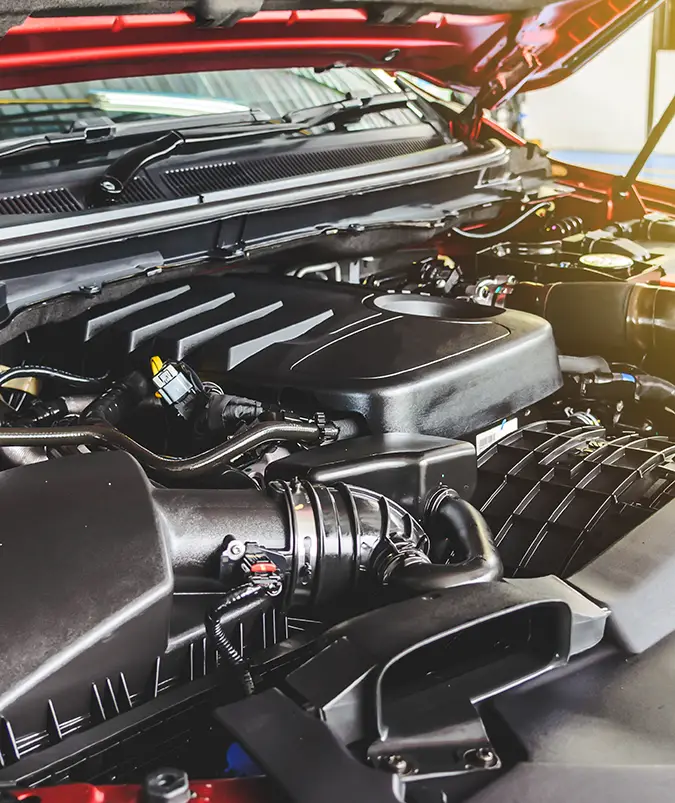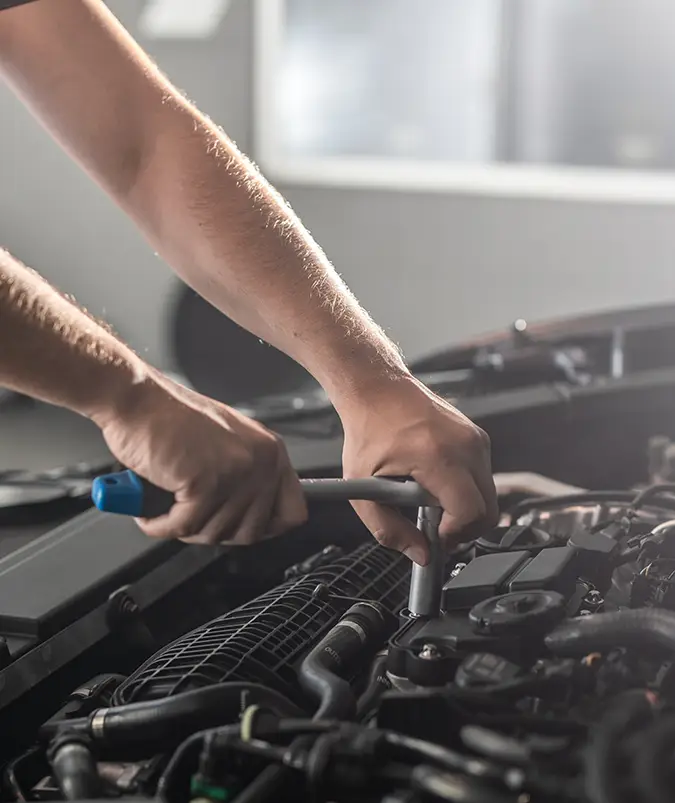 Why Choose Master AutoTech?
Unmatched Expertise
Take the stress out of auto repair when you bring your car to the qualified team members at our South Ogden location.
Quality Parts and Materials
Quality service is complemented by quality parts and materials. We never cut corners.
State-of-the-Art Facilities
Get the answers and service you need thanks to the technology available in our service bays.
Satisfied Customers
We're able to do what we do thanks to customers like you who trust us and share your positive experiences with others.
Environmental Responsibility
Your car's ability to pass environmental inspections is important to us; bring it in for tune-ups and repairs so it meets emissions standards annually.
Hear from Our Customers
Our excellence is reflected in the testimonials of our satisfied customers. Please take a look at what our valued clients have to say.
"My car broke down during a trip to Brigham City from Salt Lake City. Master Muffler took care of me going well above and beyond. The price they quoted was just and accurate. I was happy and I believe they were honest and good with their treatment of me and the issue. I've used this Master Muffler in the past and have always felt good about the interaction. I'd recommend them as a mechanic to go to."
"They always are courteous and the work I want done is all that is done. They never try to sell you something you don't need. Their prices are good and I trust what they say is what they will do. If anyone in Brigham needs work done I would not hesitate to recommend Master muffler."
"I've worked with Jeremy and Jared over there and both are great people who care about their customers.  I definitely have had my share of bad experiences with auto mechanics but not here.  I have found them honest in all my interactions to date (several) and quite reasonably priced based upon my experience.  They do way more than mufflers and brakes also so don't let the name hold you back.  In fact, I have only seen them for other repairs and maintenance.  Will go back!"
"Master Muffler is great.  Had some issues with my car and they went above and beyond to take care of it.  Jeremy and Jared really are great to work with.  Would highly recommend."
"Jared is the real MVP. Everyone was so nice here and they got us  in after breaking down on the highway. Highly recommend this amazing service. Now we can safely get back home."

Visit an Expert Mechanic at Master AutoTech South Ogden Today!
Don't wait until it's too late; schedule routine maintenance or repairs with Master AutoTech South Ogden today. We'll ensure you have a vehicle you can rely on. 
Conveniently make an appointment at our South Ogden, Utah location with the scheduler below.
1025 Chambers St, South Ogden, UT 84403