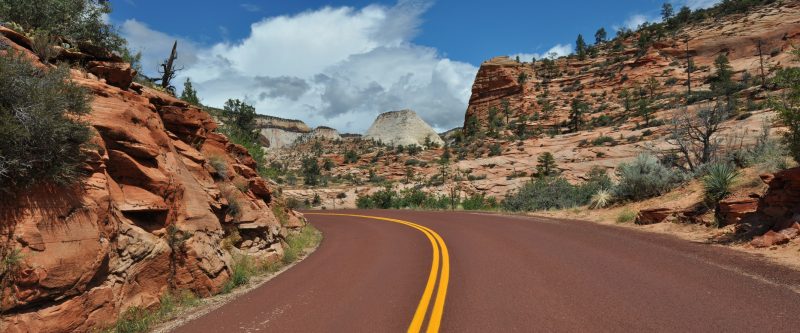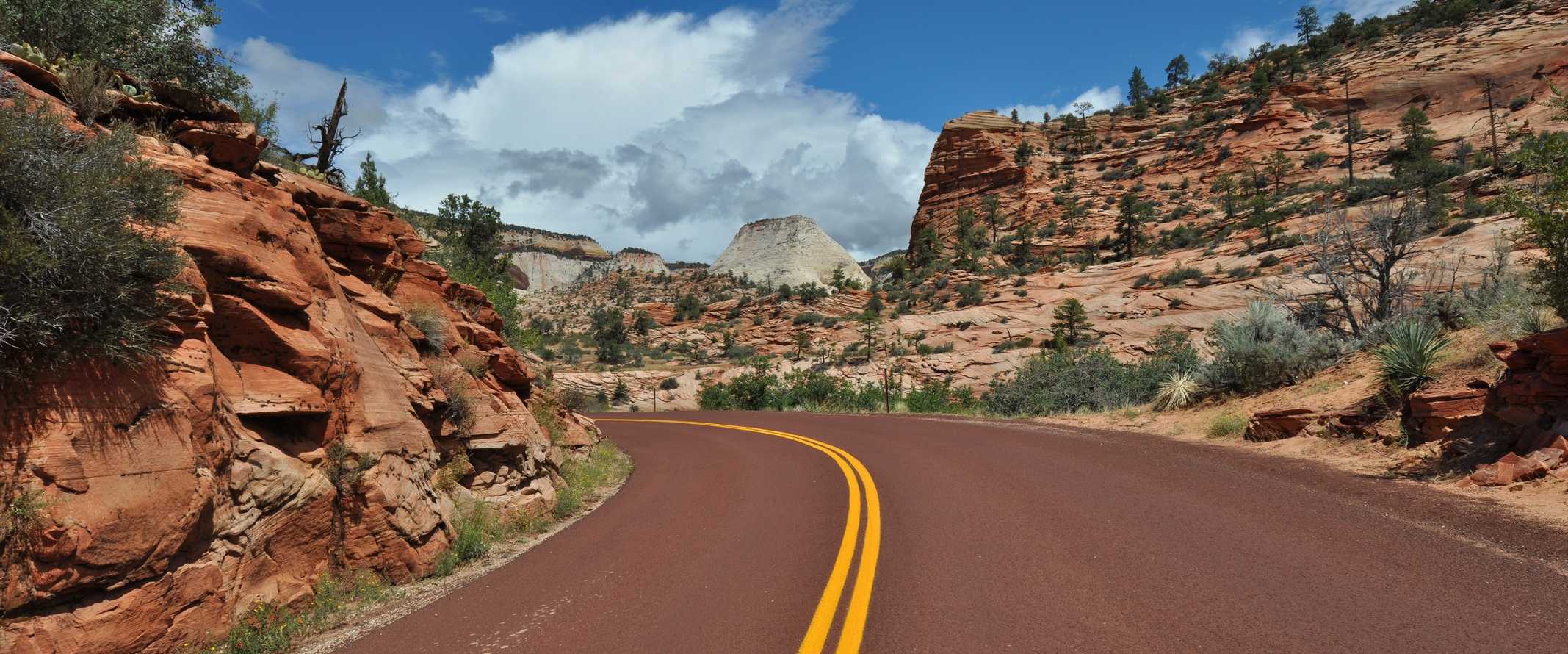 Utah is one of the most beautiful places in the world. If all you've ever seen of it is the I-15 or I-80 corridors, you may not believe me. But if you have a little extra time, a trip down one of these scenic byways will pay off big time!
Mirror Lake – The Mirror Lake Scenic Byway runs through the Wasatch-Cache National Forest in the Uinta Mountains, over the Bald Mountain Pass (with an elevation of 10,687 ft). It connects Evanston, Wyoming and Kamas, Utah. Much of the Kamas side runs parallel to the Provo River, the Evanston side along the Bear River, and in the middle are lots of lakes, including of course Mirror Lake. Along the way there are countless places you can fish, camp, hike, cross country ski, even ride ATVs. But just driving along the highway is a worthwhile experience.
Nebo Loop – This one runs south from Payson to Nephi, back behind Mount Nebo, the tallest mountain on the Wasatch Front. Perhaps the most interesting thing about this is that it takes a line of mountains that people drive by every day on I-15, and lets you see them from the other side. The Devil's Kitchen is a fascinating contrast of red stone spires and the surrounding mountain greenery. This highway is littered with overlooks and amazing views, as well as picnic areas, hiking trails and more.
Flaming Gorge Uintas – Running from Vernal, Utah north and meandering through the Uintas past Flaming Gorge and eventually up into Wyoming, this byway offers huge contrasts, great learning experiences, and of course, great scenery. It takes you through Utah's high desert, into mountain forests. Along the way there are amazing geological formations, with signs explaining what you're seeing. There is also a huge variety of wildlife.
Energy Loop – The Manti-LaSal National Forest holds many treasures. Energy Loop takes you past coal mines and a power plant, along a portion of Skyline Drive, which traverses the 10,000 foot Wasatch Plateau, and past many clear mountain lakes. On one trip, this author came across a small log in he middle of the road. That small log turned out to be a huge snake! Nearby Scofield reservoir is a great place for watersports and fishing, and has a thriving crawfish population. Plus, along this road is the site of the discovery and excavation of an ancient but  mostly intact wooly mammoth!
Alpine Loop –  This is the easiest to get to, and comparatively short, great for a quick sunday drive. But that's not to say it isn't just as beautiful as the others on the list. The Alpine Loop takes you through American Fork and Provo Canyons, basically around Mount Timpanogos. Along the way you can stop by the amazing Timpanogos Cave and enjoy a tour, pass through Sundance and stop by Cascade Springs and take a walk along the boardwalks. There are plenty of options for recreation, both along the main loop and many side roads. As a bonus, a recreation pass is good for both this area and Mirror Lake, so you can take them both in!
This just barely scratches the surface of the beauty in this great state. We didn't even touch southern Utah or any of the desert areas (desert might sound boring, but there is some pretty amazing stuff out there). The best recommendation is to go exploring. Find out what is out there, hiding just beyond the Interstate. You won't be disappointed.
Related Posts
As an EV owner, understanding your vehicle's battery is critical. From its capacity to its lifespan, and everything in between, we'll guide you through what you need to know to optimize your EV experience. So buckle up and get ready - we're about to shed some light on the electrifying world of EV batteries. What [...]

If your car is running hot, it can be a sign that something's not right with your engine. Fortunately, diagnosing the cause of an overheating engine isn't too difficult if you know what to look for and how to address it. Keep reading if you want to learn the most common issues that occur when [...]

Your vehicle's exhaust system serves a critical role in managing the byproducts of the combustion process and ensuring optimal engine performance. The appearance of colored smoke from the exhaust pipe, either when stationary or accelerating, can provide valuable clues to underlying mechanical issues. What is a car exhaust? A car exhaust is a system [...]