Engine Repair Services in Sandy, Utah
When you want your vehicle to run smoothly, trust it in the care of the skilled mechanics and technicians at Master AutoTech Sandy. We offer comprehensive engine repair services in the Salt Lake Valley for any make and model. When fuel efficiency and performance matters, bring your car to the pros.
Not sure if you have a problem, or just need a routine tune-up? Let our experts handle engine inspections and repairs for you.
Check Engine Light
Obviously, this light on the dash is never good to see. However, sometimes it's a simple issue, like a loose gas cap, that we can help you fix on your own. For more serious engine trouble, let us dive in.
Strange Noises
No one likes to hear strange sounds coming from the engine over the road trip playlist you've carefully curated. Our team can inspect your engine to see if the knocking, grinding, or ticking is simply due to low fluids or a more serious problem.
Reduced Power or Performance
When your vehicle struggles to maintain speed or accelerate, it's not only annoying but a safety issue. Engine trouble could be causing your power problems.
Poor Fuel Efficiency
We want you to get the most bang for your buck at the pump, so when miles per gallon drop, bring your vehicle in to have the engine inspected. Poor fuel efficiency could be a problem with the fuel system or sensors.
Rough Idling
A shuddering vehicle could be a sign of problems with the fuel system, ignition system, or broken parts under the hood.
Engine Overheating
Vehicles are designed to withstand extremely hot temperatures, so an overheating engine is a sign that a system is failing you. You might need a replacement thermostat, a refill of fluids, or an inspection of the engine's cooling system.
Fluid Leaks
Numerous problems arise when your engine is leaking; motor oil, coolant, or transmission fluid could be the culprits leaving puddles under the front of your vehicle.
Burning Smells
In addition to leaving puddles, leaking fluids can burn on the engine, causing unpleasant smells when idling or driving.
Hard Starting or No Start
A stubborn engine could be the result of problems with the alternator, battery, starter, fuel delivery system, or ignition system.
Excessive Vibrations
If your vehicle shudders at certain speeds, it could be a sign of engine trouble.
Excessive Exhaust Smoke
Your car's smoke is trying to tell you something:
Blue smoke: Burning motor oil
White smoke: Burning coolant
Black smoke: Over-rich fuel mixture
Visible Damage
Some signs of engine problems are visible when you pop open the hood and take a look around. You could see loose connections, corrosion, or damage that's affecting performance and safety.
No matter what signs of engine trouble you're noticing, it's never a good idea to ignore them. Doing so can only make them worse and more expensive problems for your future self. We're here to inspect your vehicle and help you figure out what the problem is so you can drive with confidence.
Breaking Down Our Engine Services
Engine Diagnostic Services
To ensure top-notch engine repairs, we begin with thorough diagnostics. Our advanced tools and techniques accurately identify any potential issues. Detecting problems early is key to preventing costly repairs and further damage.
Engine Repairs
If you require more extensive care, we'll do everything possible to restore your engine's performance, ensuring optimal efficiency and reliability. From fixing fuel system and ignition issues to repairing or replacing damaged components, we have a wide range of solutions.
Engine Rebuilding
Our skilled technicians specialize in professional engine rebuilding in the case of more extensive restorations. By using high-quality components and following meticulous inspection, disassembly, and rebuilding processes, we guarantee durability and performance.
Preventative Engine Maintenance
We also offer preventative services, including oil changes, filter replacements, and tune-ups. These services keep your engine in prime condition, extending its lifespan and maintaining efficiency for years to come.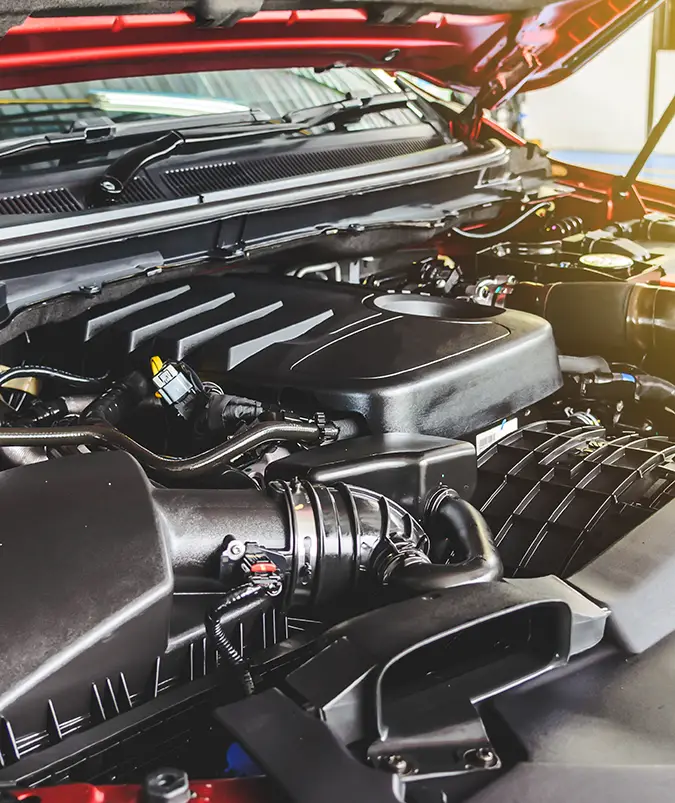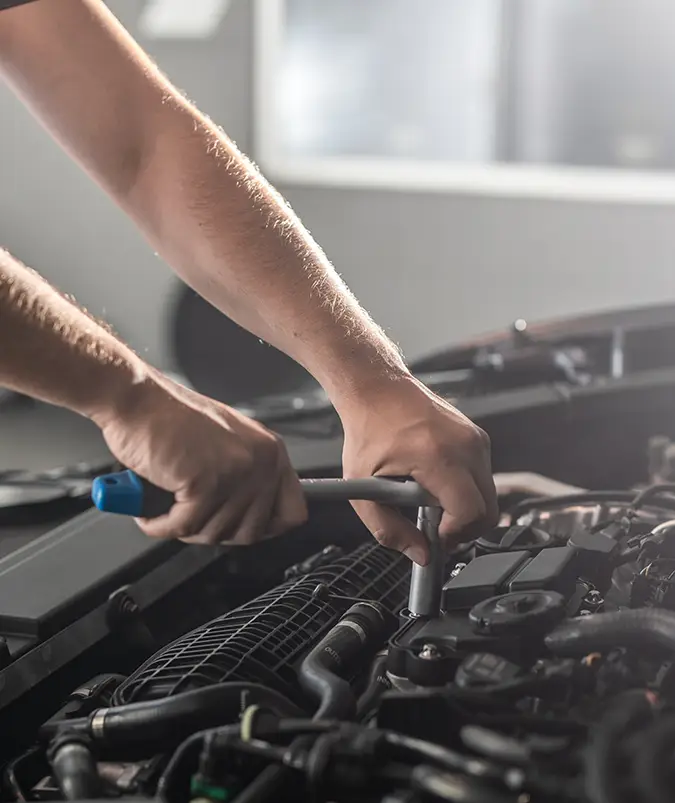 Why Choose Master AutoTech?
Unmatched Expertise
Our team of highly experienced technicians possesses extensive knowledge and expertise in various engine systems. Rest assured that your vehicle is in capable hands.
Quality Parts and Materials
We are committed to using only top-quality components in our repairs and maintenance. By prioritizing quality, we guarantee optimal performance and longevity for your vehicle.
State-of-the-Art Facilities
Our service bays are equipped with state-of-the-art facilities and advanced diagnostic tools. This allows us to take an in-depth approach to auto care, ensuring accurate assessments and effective solutions.
Satisfied Customers
See for yourself the satisfaction of our past clients by checking out their reviews. These testimonials highlight our unwavering commitment to excellence and customer satisfaction.
Environmental Responsibility
We prioritize environmental responsibility by adhering to local emissions standards. Our practices ensure that your vehicle remains eco-friendly while operating efficiently.
Hear from Our Customers
Our excellence is reflected in the testimonials of our satisfied customers. Please take a look at what our valued clients have to say.
"My car broke down during a trip to Brigham City from Salt Lake City. Master Muffler took care of me going well above and beyond. The price they quoted was just and accurate. I was happy and I believe they were honest and good with their treatment of me and the issue. I've used this Master Muffler in the past and have always felt good about the interaction. I'd recommend them as a mechanic to go to."
"They always are courteous and the work I want done is all that is done. They never try to sell you something you don't need. Their prices are good and I trust what they say is what they will do. If anyone in Brigham needs work done I would not hesitate to recommend Master muffler."
"I've worked with Jeremy and Jared over there and both are great people who care about their customers.  I definitely have had my share of bad experiences with auto mechanics but not here.  I have found them honest in all my interactions to date (several) and quite reasonably priced based upon my experience.  They do way more than mufflers and brakes also so don't let the name hold you back.  In fact, I have only seen them for other repairs and maintenance.  Will go back!"
"Master Muffler is great.  Had some issues with my car and they went above and beyond to take care of it.  Jeremy and Jared really are great to work with.  Would highly recommend."
"Jared is the real MVP. Everyone was so nice here and they got us  in after breaking down on the highway. Highly recommend this amazing service. Now we can safely get back home."

Visit an Expert Mechanic at Master AutoTech Sandy Today!
Who can help with routine maintenance and engine repair in Sandy? The reliable auto experts at Master AutoTech Sandy.
Reach out to us at our Sandy, Utah location today, and let us provide you with exceptional engine repair services.
9235 S 700 E, Sandy, UT 84070