Take the time to invest in regular preventative maintenance, so that you can rest assured that your car is properly equipped for any journey. Don't wait until it's too late; inspect your brakes frequently! Doing this will provide a sense of security and guarantee that no matter where life takes you, you'll be prepared for the ride. With adequate care, incredible adventures are just around the corner – don't hesitate any longer!
Sandy Automotive Brake Repair
Don't take chances when it comes to your car's brakes! If you hear a strange sound while braking, or are worried about their performance in general, Master AutoTech Sandy can help. We make sure that Utah drivers receive the best auto maintenance possible by meticulously examining each part of a vehicle's brake system before letting them drive away. Safety is paramount – come visit us today and experience just how much more secure your ride can be!
Seize the opportunity to experience Master AutoTech's unparalleled deal in Sandy! Our certified professionals have a deep understanding of all auto needs, from servicing disc brakes and drum brakes. Don't miss out – come for your complimentary evaluation now and reap the reward of an unbeatable rate on auto services!
Drive Safely with Brakes You Can Rely On
Ensure your safety by trusting our trained and experienced technicians to get you back on the road! Whether it's a squeaky noise or an update request, we can do it all – quickly and accurately. Schedule your appointment now for fast yet reliable brake repair so that before you know it, you'll be hitting the road with peace of mind. Don't take any chances; place this important job in expert hands today!
Visit us at our Sandy Location.
Types of Brakes
When you bring your vehicle to Master AutoTech Sandy, rest assured that our passionate crew of technicians are devoted to providing exceptional brake repair and replacement services. Our team pledges quality results for each job, so you can be confident knowing that your car is receiving the absolute best care it deserves.
Drum Brakes
When you want reliability and power, the steadfast drum brake system has your back. The wheel cylinder helps provide braking force so that your vehicle comes to a complete stop.
Disc Brakes
Disc brakes are the most updated type of brake, with astonishing precision and strength from their calipers when interacting with rotors and brake pads.
ABS
Take charge of your safety by ensuring that your car is outfitted with an Anti-lock Braking System (ABS). Doing so will safeguard you against tire skidding or locking and provide peace of mind.
ESC
Have better safety and security on the road with ESC – Electronic Stability Control. This system is designed to immediately activate when it detects that your vehicle has lost control, artfully balancing steering and braking in order to swiftly restore stability.
Checking Your Brakes for Problems
Check Visually: To keep your brakes running at the highest levels of efficiency, regularly inspect your brake discs and pads. This way you can quickly identify when repairs or replacements are necessary to ensure that they continue working correctly.
Test Pedal Pressure: If you feel your brake pedal isn't as firm as it should be, do not delay; seek a professional inspection promptly.
Listen to Strange Sounds: Listen for any shrill screeches from your brakes—your vehicle is warning you.
Feel How Your Vehicle Drives: To avoid further damage, make sure to inspect your brakes if you sense a shuddering steering wheel or find yourself sliding on the road.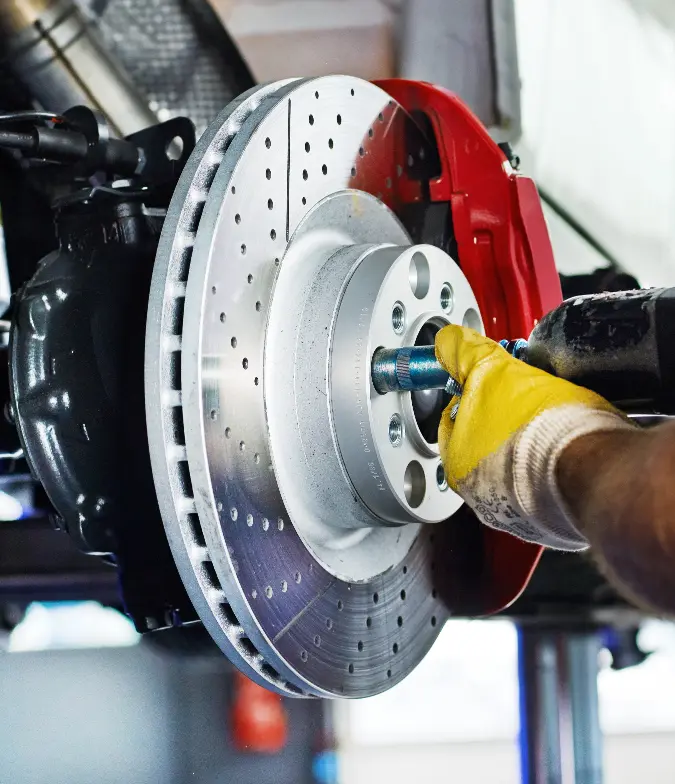 Come to Master AutoTech Sandy
With Master AutoTech Sandy, take charge of your safety on the streets. We ensure that your car is always at peak performance and running securely with brake replacements and checkups available. Let our team manage everything for you, so you can drive away totally relieved; having dependable brakes behind you!
9235 S 700 E Sandy, UT 84070