Auto AC Repair in Sandy, Utah
Master AutoTech Sandy provides car air conditioning repair services to ensure that your vehicle's AC system is working at its best. A well-functioning AC system is essential for a comfortable driving experience, and our services are designed to help achieve that.
Our system technicians in Utah are committed to promptly and accurately detecting and fixing any problems with your car's air conditioning.
AC Repair Services Offered
Diagnosis and Troubleshooting
We will carefully inspect your car's air conditioning system using specific tools. Afterward, we will inform you of any identified issues and explain the necessary fixes in detail.
AC Component Repairs and Replacements
We provide AC repair services that target issues with the compressor, condenser, and evaporator. Our goal is to improve your AC's efficiency and performance. Rest assured, we will make sure your AC operates properly following the repairs.
AC System Recharge and Refrigerant Services
To improve the cooling of your air conditioner, check for low refrigerant levels or leaks. Our technicians are capable of fixing these problems by adding more refrigerant and repairing any leaks, resulting in proper AC unit function.
Electrical System Repairs
If you're experiencing electrical issues with your AC, like problems with switches, relays, or wiring, our technicians can help you resolve them. Doing so can improve your AC's overall performance and efficiency.
Signs of AC Problems
To ensure your AC system is working properly, it's important to be able to identify common signs of malfunctions. These signs can include:
Inadequate cooling
Weak airflow
Strange odors
Unusual noises
Excessive condensation
If you observe any of these indications, Master AutoTech Sandy can diagnose and resolve issues with your vehicle.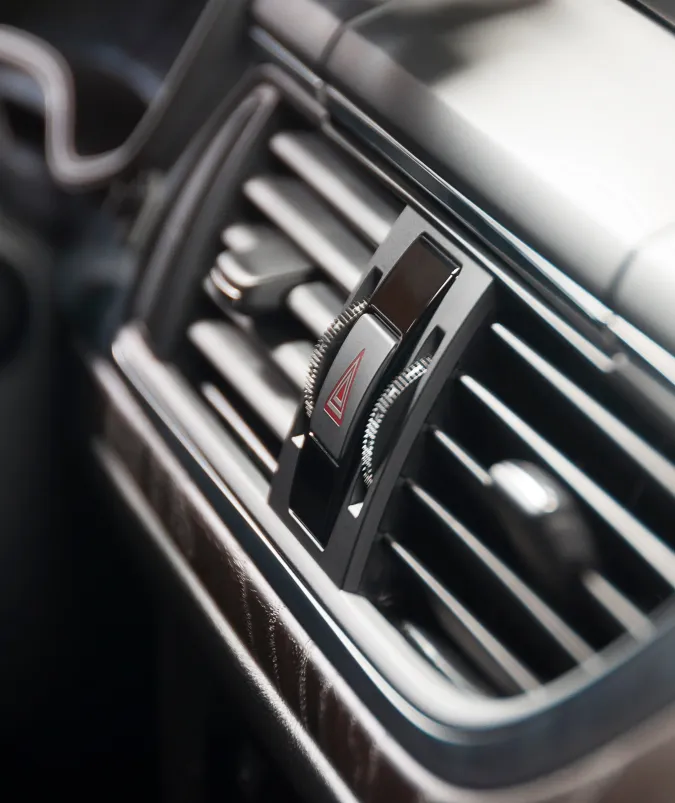 Components of an Auto AC Unit
Compressor
To keep the car cool, the compressor pressurizes and circulates the refrigerant in its gaseous state using the serpentine belt.
Condenser
If you want to refrigerate something, here's what you should do: start by compressing the refrigerant when it's in a gaseous state. Then, move the compressed refrigerant to the condenser where it will transform into a liquid (similar to a radiator). As a result of this process, heat is removed from the high-pressure refrigerant, which reduces the temperature.
Receiver-Drier
It's important to filter the liquid refrigerant under high pressure to protect the air conditioning system from any water or debris.
Thermal Expansion Valve OR Orifice Tube
Car air conditioning systems use thermal expansion valves and orifice tubes to decrease the pressure of the refrigerant and turn it into gas, which helps regulate its flow.
Evaporator
The part of the dashboard that is located at the back contains the evaporator. This component uses the expansion of liquid refrigerant to cool the air. Similar to a radiator, the evaporator has fins, pipes, and a fan that circulates the cooled air into the passenger compartment.
Why Bring Your Vehicle's AC to Master AutoTech Sandy?
Expert Technicians
Our specialists are well-versed in the latest AC models and technologies, making our AC repair services highly effective and dependable.
Quality Parts and Materials
Our repair and replacement services aim to improve the performance and lifespan of your AC system. We use top-quality components such as OEM parts or their equivalents, along with high-grade refrigerants and accessories, to enhance its overall quality.
Modern Diagnostic Tools and Equipment
Our well-trained technicians have advanced diagnostic equipment and specialized tools to maintain and troubleshoot AC systems. This allows us to precisely identify and repair issues, assuring that our service is of excellent quality.
Hear from Our Customers
You can get an idea of the quality of our services and the value we provide by reading the testimonials from our clients.
"Great experience, had my car done quickly and helped me with emissions to get me back on the road when I needed it most. I appreciate the mechanics and what they do"
"Our catalytic converter was stolen.  The folks here helped us locate one and have it installed in a matter of hours.  So caring, so helpful, the epitome of great customer service."
"Went in recently with what i thought would be at least  $ 500 in repairs. walked out with a bill for only $ 70! Craig explained it was just a couple of brackets and a small length of exhaust pipe that needed replacing. and that my cat converter was probably ok. very honest & great staff!"
"Very friendly! Made my car sound beautiful! They even fixed my hood latch and I didn't even know it until later! Thank you so much guys! 100% recomento these guys"
"The guy at the desk is fantastic. He is understanding, patient, and empathetic. He takes the time to listen and give recommendations. I'm really impressed. My catalytic converter was stolen on Thursday. They got me in and done by lunch on Friday."