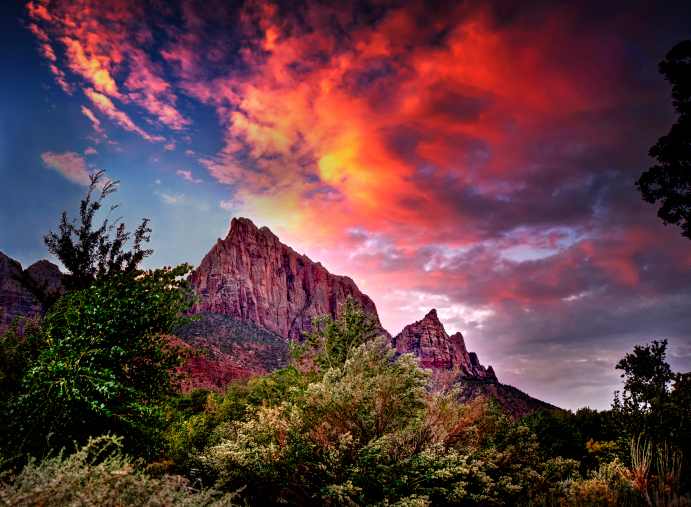 With I-15 running right through the middle of the state, Utah is a hub for travellers who are looking to refuel, and recharge their batteries. It's impossible to miss the beauty of our state, even if you're just speeding up the freeway, and if you take the time to take the side-roads, the views are absolutely breathtaking. Whether you're a long-time local, or just passing through, here are some of the must-see scenic drives in the counties that I-15 passes through.
Bear River Migratory Bird Refuge- Box Elder County
Just 13 miles west of I-15 at Brigham City is a 41,000 acre wetland preserve called the Bear River Migratory Bird Refuge. You can wander the miles of footpaths, spend some time at the visitors center, or view over 200 species of birds from the comfort of your car on the 12 mile long auto tour.
Monte Cristo/ State Route 39- Weber County
Taking the 12th St. exit in Ogden and heading east will lead you right up Ogden Canyon, and into the heart of the Wasatch Mountains. You'll follow the Ogden river as you cruise the canyon road. There are beautiful woods lining the road with waterfalls spilling from the mountains every so often. Pineview Reservoir and the Huntsville Monastery are also along this route.
Antelope Island State Park- Davis County
A water-level causeway that runs right from I-15 out into the middle of the Great Salt Lake will take you out to Antelope Island. Here you can enjoy lounging on the beach, picnics, hiking, boating, and viewing the wildlife, including a herd of bison that pull serious rank on the island.
Parley's Canyon- Salt Lake County
Taking I-80 east from I-15 will lead you up the beautiful Parley's canyon, and right into world famous Park City. No matter what season you visit in, there's plenty to do in Park City. You can head back through Salt Lake City, or drop down through Heber, and out Provo Canyon to meet back up with I-15 in a scenic loop you won't regret taking.
Nebo Loop- Utah County
With quick access to Sundance, the Alpine Loop, and Provo Canyon, Utah County is pretty much one big scenic drive. One of my favorite sections is the Nebo Loop, which can be accessed through the city of Payson. This mountain road is 32 miles round trip, and offers some of the best views in the state.
National Parks- Washington County
There's plenty to see between Utah and Washington counties, but I'll let you research that on your own. Washington County is possibly the most frequently visited area of Utah, because it provides access to Zion National Park, Bryce Canyon, The Arches National Park, Lake Powell, and the north rim of the Grand Canyon. This beautiful area of the world packs quite a punch, and you find beauty here at every turn. You could spend weeks exploring Washington County and the surrounding areas, and still not see everything. To view one of the most rugged byways in the entire U.S., you don't even have to leave I-15. It passes right through the Virgin River Gorge as you head south out of Utah, where dramatic cliffs and treacherous terrain will truly take your breath away.
Related Posts
As an EV owner, understanding your vehicle's battery is critical. From its capacity to its lifespan, and everything in between, we'll guide you through what you need to know to optimize your EV experience. So buckle up and get ready - we're about to shed some light on the electrifying world of EV batteries. What [...]

If your car is running hot, it can be a sign that something's not right with your engine. Fortunately, diagnosing the cause of an overheating engine isn't too difficult if you know what to look for and how to address it. Keep reading if you want to learn the most common issues that occur when [...]

Your vehicle's exhaust system serves a critical role in managing the byproducts of the combustion process and ensuring optimal engine performance. The appearance of colored smoke from the exhaust pipe, either when stationary or accelerating, can provide valuable clues to underlying mechanical issues. What is a car exhaust? A car exhaust is a system [...]