Incorporate regular preventative maintenance into your routine to ensure you are always equipped with the best resources to maintain a safe and smooth journey. Don't wait until it's too late; inspect your brakes often, as this will provide peace of mind and guarantee that no matter where life takes you, you're ready! With adequate care for your car, unforgettable journeys await – so don't delay any longer!
Riverton Automotive Brake Repair
Worried about the condition of your car's brakes? Unusual sounds when you brake, perhaps? Master AutoTech Riverton is here to help. We have a deep commitment to providing Utah drivers with excellent auto maintenance and we take our time inspecting each component of a braking system thoroughly. Safety should never be taken for granted – come visit us today so that we can show you how much better it can be!
Don't miss the chance to experience Master AutoTech's unbeatable offer in Riverton! Our certified technicians possess a wealth of expertise and can take care of anything vehicular-related, ranging from servicing disc brakes and drum brakes. Hurry before this amazing opportunity passes you by – come for your complimentary assessment today and reap the reward of an unmatched auto service rate!
Improve Your Safety with Dependable Brakes
Trust the experts to get you back on the road safely! Our trained and knowledgeable technicians are prepared to offer you expert service quickly. From a squeaky noise or an update request, we can handle it all! Schedule your appointment now for speedy yet accurate brake repair; prioritize your safety by placing this critical job in our hands, and before long you'll be hitting the streets again with confidence.
Visit us at our Riverton Location.
Types of Brakes
At Master AutoTech Riverton, you can feel secure in the fact that we offer unparalleled brake repair and replacement services. Our committed team of technicians is devoted to delivering outstanding results for each job – so your vehicle will get only the best care possible.
Drum Brakes
The steadfast drum brake system is known for its trustworthiness and strength, with the wheel cylinder supplying incomparable levels of braking power; guaranteeing your vehicle comes to a complete halt in an instant.
Disc Brakes
Disc brakes are revolutionizing the way we stop, with remarkable precision and strength from the calipers when coming into contact with rotors and brake pads.
ABS
Don't let your safety be taken for granted; take control of it and ensure that your vehicle is equipped with Anti-lock Braking System (ABS) to guard against tire skidding or locking.
ESC
Improve safety and security when you're behind the wheel with ESC – Electronic Stability Control. This cutting-edge system immediately activates if your vehicle begins to lose control, dexterously balancing steering and braking so that stability is quickly regained.
Checking Your Brakes for Problems
Check Visually: Make sure to continually check your brake discs and pads in order to guarantee optimum performance. This way, you can immediately recognize when repairs or replacements are needed and make certain that the brakes are functioning.
Test Pedal Pressure: If you detect a difference in the firmness of your brake pedal, it is imperative that you immediately have a professional inspect them.
Listen to Strange Sounds: Pay attention to any screeching sounds coming from your brakes—your car is giving you a warning.
Feel How Your Vehicle Drives: If you feel your steering wheel shudder or detect that your car is starting to slide, be sure to check out your brakes right away in order to sidestep any additional harm.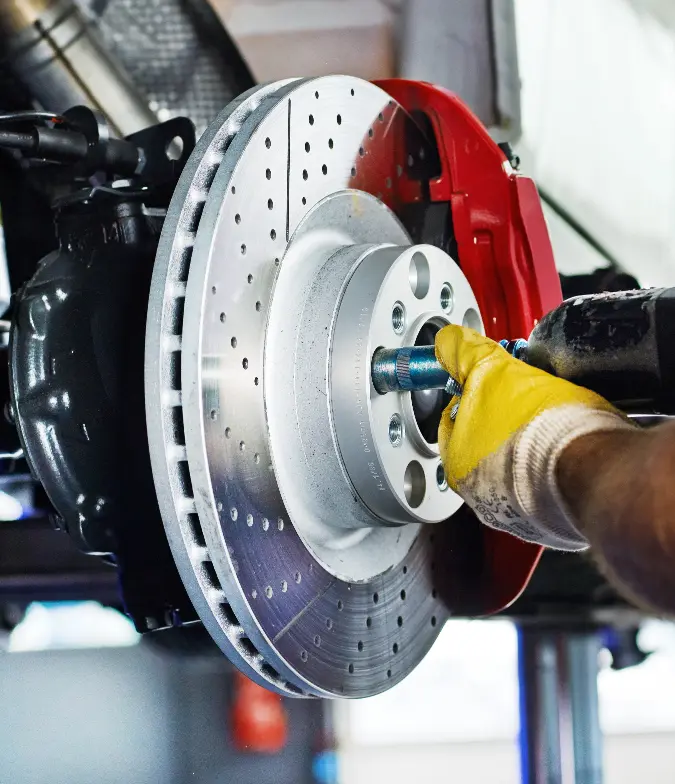 Come to Master AutoTech Riverton
Take control of your safety on the roads of Utah with Master AutoTech Riverton. We guarantee that your automobile is always running in top condition and performing safely by providing brake replacements and inspections. Let our team manage everything for you, so you can drive away from us worry-free; knowing dependable brakes have got your back!
2284 W. 12600 S. Riverton, UT 84065