Make preventative maintenance part of your regular routine, and never wait until an unexpected breakdown occurs to check that your brakes are functioning correctly. Proactive measures will ensure any future problems with turns can be easily avoided! Keeping up accurate care for your car will give you the assurance knowing that you're always ready for whatever unforgettable journey awaits!
Pocatello Automotive Brake Repair
Worried about your vehicle's brakes? Do you hear strange sounds when they're in use? We have the answer – Master AutoTech Pocatello. Our commitment to Idaho drivers is unwavering, which means we put accurate scrutiny into inspecting each component of your braking system. Put yourself and those around you first; come by our shop today and experience the difference!
Don't wait to rush over to Master AutoTech in Pocatello and take advantage of their complimentary assessment! Our highly-skilled technicians are knowledgeable when it comes to servicing disc brakes, drum brakes, or whatever else your car requires. This is an outstanding opportunity for you to finally get all of your auto needs taken care of – don't miss out on this remarkable offer!
Keep Safe with Dependable Brakes
Put your brakes in the hands of professionals now! Our team is equipped with expertise, speed, and knowledge to provide you with dependable service. From a simple squeaking sound or upgrade request – we're qualified to do it all. Book an appointment today for fast yet accurate brake repair; hit the road sooner than later and prioritize your safety by choosing us!
Visit us at our Pocatello, Idaho Location.
Types of Brakes
At Master AutoTech Pocatello, you can trust us to provide the highest quality brake repair and replacement services. Our team of highly dedicated technicians are committed to delivering exceptional results with every job we take on – so you can be sure that your vehicle will get the best care possible.
Drum Brakes
The formidable drum brake system is renowned for its dependability and strength, utilizing a wheel cylinder to provide unparalleled stopping power that guarantees your vehicle stops rapidly.
Disc Brakes
Disc brakes are revolutionizing the way we stop, with calipers that provide astonishing precision and power when pressing against rotors and brake pads.
ABS
By equipping your vehicle with the Anti-lock Braking System (ABS), you can help ensure that your tires don't lock up or skid.
ESC
Enjoy a safe and secure driving experience with ESC – Electronic Stability Control, which can rapidly adjust the brakes and steering wheel in an event of your car losing control.
Checking Your Brakes for Problems
Check Visually: Ensure that your brake discs and pads are in optimal condition by regularly examining them. By doing so, you can swiftly detect when maintenance or new parts are needed, guaranteeing a smooth braking experience whenever necessary.
Test Pedal Pressure: If your brake pedal seems to be lacking in resistance, it could indicate a major issue with your brakes and should be inspected by an expert immediately.
Listen to Strange Sounds: When your brakes screech, it is a warning bell that should never be ignored—you must inspect the braking system without delay.
Feel How Your Vehicle Drives: If you experience shaking in the steering wheel or your car starts to lose its traction, it is essential that you check your brakes without delay to prevent any more harm.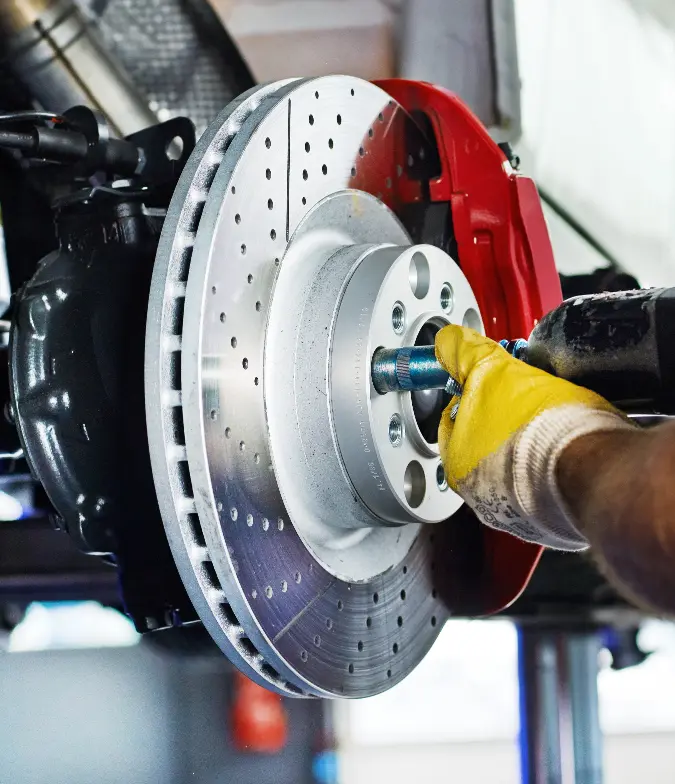 Come to Master AutoTech Pocatello
Driving in Idaho should always leave you feeling safe and comfortable, which is why the automotive experts at Master AutoTech Pocatello are available for all of your car needs. From brake replacements to inspection services, we make sure that you can take control of the roads with dependable brakes so that you won't have to worry about them again! Drive away with peace of mind knowing that our team has got your back.
105 N 4TH Ave. Pocatello, ID 83201