Don't wait for an unforeseen disaster to happen before taking the time to make sure your car's brakes are in top condition. Regular checkups should be part of preventative maintenance, so you can have confidence and peace of mind when journeying on future journeys. By being proactive now, any possible problems with upcoming turns can be circumvented! With correct upkeep, you'll have the assurance that your vehicle is always prepared for whatever exciting voyage lies ahead.
Ogden Automotive Brake Repair
Are you feeling reduced responsiveness from your brakes, as well as strange grinding or squeaking sounds? If so, turn to Master AutoTech Ogden for an inspection. We are devoted to the safety of Utah drivers and will make sure that each part of their braking system is adequately inspected with accuracy and dependability. Look after yourself and your vehicle – come visit us at Master AutoTech Ogden today!
Don't procrastinate any longer – visit Master AutoTech in Ogden for a free assessment. Our knowledgeable technicians are experienced with servicing disc brakes, drum brakes, and anything else your car needs throughout the year! Seize this opportunity now to get all of your automotive requirements looked after!
Prioritize Safety with Reliable Brakes
Don't put off brake repairs any longer – get your vehicle to our team today! We possess the skill, experience, and speed necessary for reliable service. Whether you're hearing a squeak or seeking an upgrade, we have talented technicians prepared to deal with it all. Schedule now so that you can be back on the road right away – our knowledgeable staff will make sure everything is taken care of quickly and correctly. Make sure you take care of yourself by booking your appointment without delay!
Visit us at our Ogden Location.
Types of Brakes
If you're searching for dependable brake repair and replacement, Master AutoTech Ogden is here to serve you! Our certified technicians are committed to providing reliable results each and every time.
Drum Brakes
With its outstanding reliability and dependability, the resilient drum brake system utilizes a wheel cylinder to obtain incredible stopping power while ensuring that your vehicle rapidly halts.
Disc Brakes
Disc brakes are a game-changing design with calipers that press the rotors and brake pads. This clever framework not only offers unparalleled accuracy when stopping but also provides innovative stopping potency unmatched by any other type of available brakes today.
ABS
With Anti-lock Braking Systems (ABS) in your corner, you can count on secure and trusted protection during urgent stops. ABS allows for assurance that tires won't lock up or skid when emergency braking is necessary. You'll be provided with a robust sense of reliability each time you start the engine from now on!
ESC
Feel secure and relaxed on the road with Electronic Stability Control (ESC). In case you're driving, but unintentionally lose control of your vehicle, this innovative technology will quickly take action by precisely altering the brakes and steering wheel. No more need to worry about skidding or swerving!
Checking Your Brakes for Problems
Check Visually: To ensure your brakes are functioning at their best, it's essential to frequently examine the brake discs and pads. This will enable you to identify quickly when maintenance or new parts are required. Doing this regularly will help keep your brakes in top condition!
Test Pedal Pressure: Don't delay in having a professional inspect your brake pedal if it feels squishy! It could be an indication of a larger issue with your brakes that needs to be dealt with immediately.
Listen to Strange Sounds: Don't ignore the high-pitched scream that comes from your brakes; it's a sign that you need to get them inspected as soon as possible.
Feel How Your Vehicle Drives: If you start to feel vibrations through the steering wheel or if your car begins drifting, it's imperative that you inspect the brakes as soon as possible in order to prevent any further damage.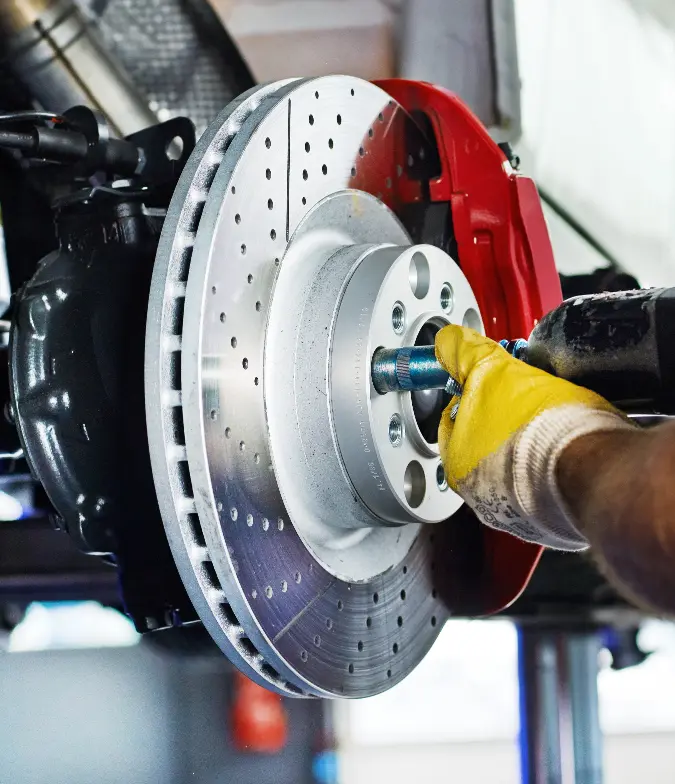 Come to Master AutoTech Ogden
For a secure and serene experience on Utah roads, your car must have dependable brakes. The experts at Master AutoTech Ogden are here to ensure that all of your vehicle's needs can be met – from brake replacements and inspections to other services – so you can drive away with peace of mind!
3590 Wall Ave. Ogden, UT 84401