The Muffler Experts in
Kearns, Utah
We specialize in muffler and exhaust system maintenance, repairs, and upgrades at Master AutoTech Kearns. Our experienced technicians ensure that your vehicle's exhaust system is working correctly. A well-functioning exhaust system is vital for safety, environmental protection, and fuel efficiency. Please reach out to us for inspections or other auto care needs.
What Is a Muffler?
Your vehicle is equipped with an exhaust system comprising of steel pipes and chambers. The purpose of the muffler is to lower the noise produced by the engine.
Diagnosing Muffler Problems
In Utah, where weather changes can be sudden and harsh road salts are used during snowy seasons, it is important to identify warning signs of muffler and exhaust problems to prevent any issues with your car.
If you're wondering if your car's muffler or exhaust system needs maintenance, listen for strange noises such as pinging or knocking. These sounds may indicate that your exhaust system requires attention. It's important to address these issues because ignoring them can result in dangerous exhaust leaks. You may also experience a loud rumbling noise, rough idling, poor performance upon startup, unusual vibrations, and reduced fuel efficiency.
Why Use a High-Performance Muffler?
To enhance your vehicle's engine efficiency and power output while reducing noise, you may want to invest in high-performance mufflers that lower back pressure. One option to significantly boost performance is by getting a bigger diameter muffler pipe that has a better air intake system, like the "cold air intake" style.
What Types of Mufflers Are There?
To ensure your vehicle runs smoothly, it's important to choose the right type of muffler. There are various types of mufflers to choose from, including:
Universal mufflers
These would be a good choice if you want to enhance your car's performance without sacrificing its sound quality or fuel efficiency.
High-flow mufflers
These mufflers are designed to improve the performance and sound quality of your car instead of reducing the noise. They can increase the airflow, which may result in boosting your car's horsepower, along with providing top-quality sound.
Racing mufflers
These parts can enhance your race car's performance by increasing horsepower and decreasing back pressure.
Diesel mufflers
The intention of these products is to improve diesel-powered vehicles by reducing emissions, improving fuel efficiency, and decreasing driving noise.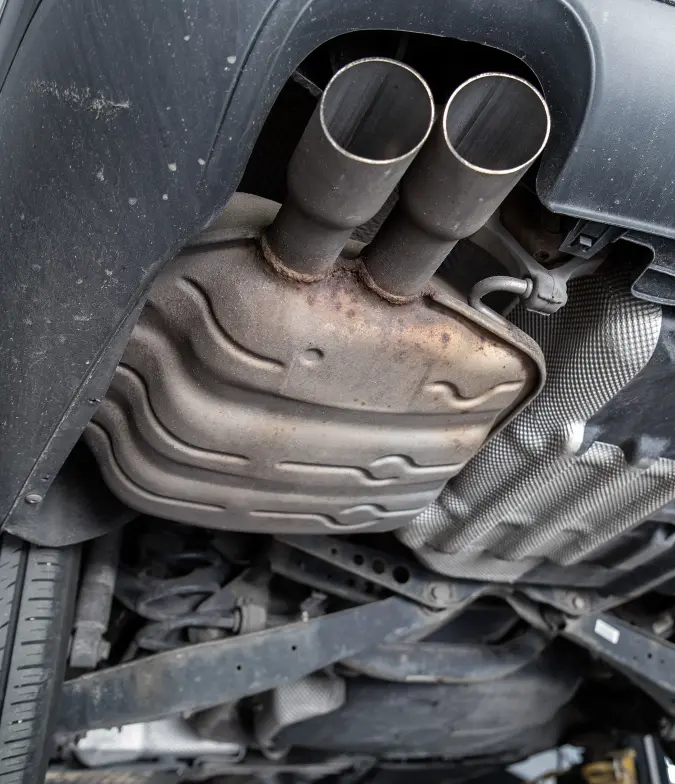 At Master AutoTech, our expert technicians use advanced technology and engineering principles to create custom mufflers that can enhance your vehicle's performance and fuel efficiency with precision.
Our mufflers are built to last with strong and durable materials that can handle high temperatures, pressure, and weather conditions. They offer optimal performance and longevity. Plus, they have unique branding that sets them apart from stock factory mufflers.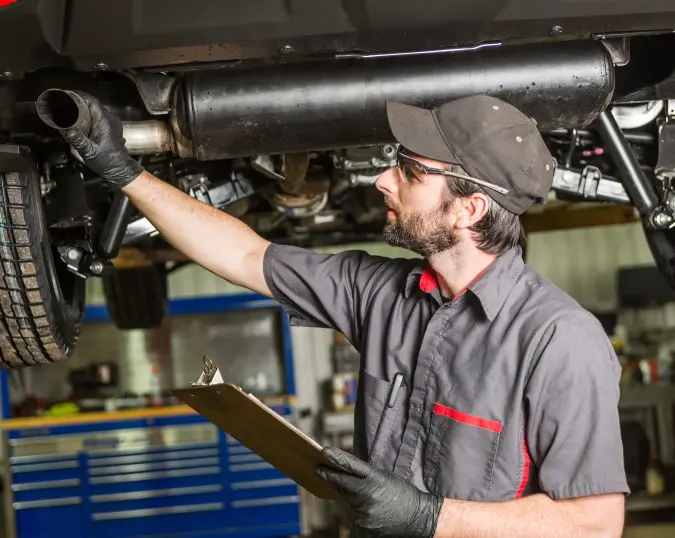 How Do I Know Which Type of Muffler Will Be Best for Me?
If you don't know how to choose the right muffler and have limited knowledge about it, don't worry. Our team at Master AutoTech is ready to help you. We understand that Utah's weather and terrain are diverse, and our experts can answer any questions or concerns you may have. You can always count on us for vehicle maintenance in Utah.

Visit Master AutoTech Kearns Today
If you need muffler installation or repair services, come to Master AutoTech Kearns. Our expert team will assist you in selecting the appropriate muffler for your car and answering any inquiries you may have. Start by contacting us via our website or visiting us in person.
4219 W. 5415 S. Kearns, UT 84118