Engine Repair Services in Kearns, Utah
Welcome to Master AutoTech, your one-stop solution for top-quality engine repair services in Kearns, Utah. We pride ourselves on our expertise, efficiency, and the stellar customer service we offer to every client. Our seasoned technicians use cutting-edge technology and techniques to ensure your car's engine performs at its optimal best.
Trust Master AutoTech to keep your engine, and your vehicle, running smoothly and efficiently.
Check Engine Light
This warning light is the first sign of any problem with your engine. A diagnostic scan can pinpoint the issue.
Strange Noises
Unusual sounds such as knocking or grinding can indicate issues with the engine's internal components.
Reduced Power or Performance
If your car is struggling to accelerate or maintain speed, it could be a sign of engine trouble.
Poor Fuel Efficiency
If you notice a decrease in your car's fuel efficiency, it could be due to engine issues.
Rough Idling
A rough idling engine could be an indication of a faulty oxygen sensor or spark plugs.
Engine Overheating
If your temperature gauge is showing a higher than normal reading, it could be a sign that your engine is overheating. This can be caused by various issues such as a faulty radiator or water pump.
Fluid Leaks
If you notice any fluid leaks under your car, it could be a sign of an engine issue. The color and consistency of the fluid can help diagnose the problem.
Burning Smells
A burning smell could indicate an oil or coolant leak, which can be dangerous if not addressed promptly.
Hard Starting or No Start
If your car struggles to start or won't start at all, it could be due to a malfunctioning starter or a failing engine.
Excessive Vibrations
 If you feel unusual vibrations while driving, it could be a sign of engine problems. This could be caused by worn motor mounts or faulty components.
Excessive Exhaust Smoke
The color of the smoke can provide clues:
White smoke: coolant leak or a blown head gasket.
Black smoke: excessive fuel consumption.
Blue smoke: burning oil may be leaking into the combustion chambers.
Visible Damage
Any visible damage to your engine, such as cracks, leaks, or broken components, should be inspected and repaired by a professional immediately.
Don't ignore these signals that your engine might be sending you. If your vehicle shows any signs of engine trouble, bring it to Master AutoTech in Kearns, Utah without delay.
Breaking Down Our Engine Services
Engine Diagnostic Services
At Master AutoTech, we use the latest diagnostic equipment to accurately identify any issues with your engine. Our technicians will perform a comprehensive scan and provide you with a detailed report of our findings. This allows us to pinpoint the root cause of the problem and provide an effective solution
Engine Repairs
From minor repairs to major overhauls, our experienced technicians can handle it all. We use only high-quality parts and advanced techniques to ensure your engine is restored to its optimal performance.
Engine Rebuilding
If your engine is beyond repair, we offer professional engine rebuilding services. We will disassemble and inspect all components, replace any worn or damaged parts, and reassemble it to factory specifications. This option can save you money compared to a full engine replacement.
Preventative Engine Maintenance
Regular maintenance is crucial for keeping your engine running smoothly and avoiding costly repairs. Our preventative engine maintenance services include oil changes, tune-ups, and inspections to catch any potential issues before they become major problems.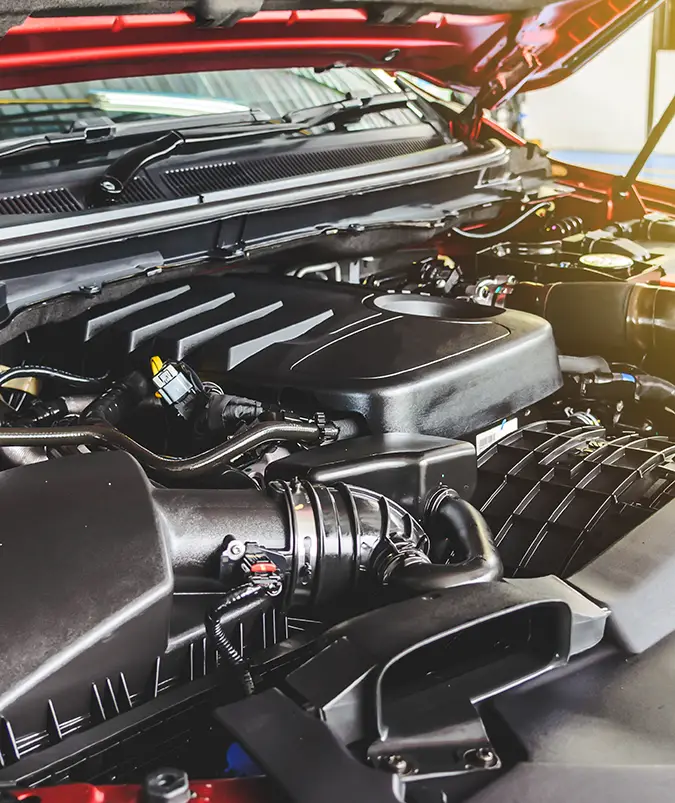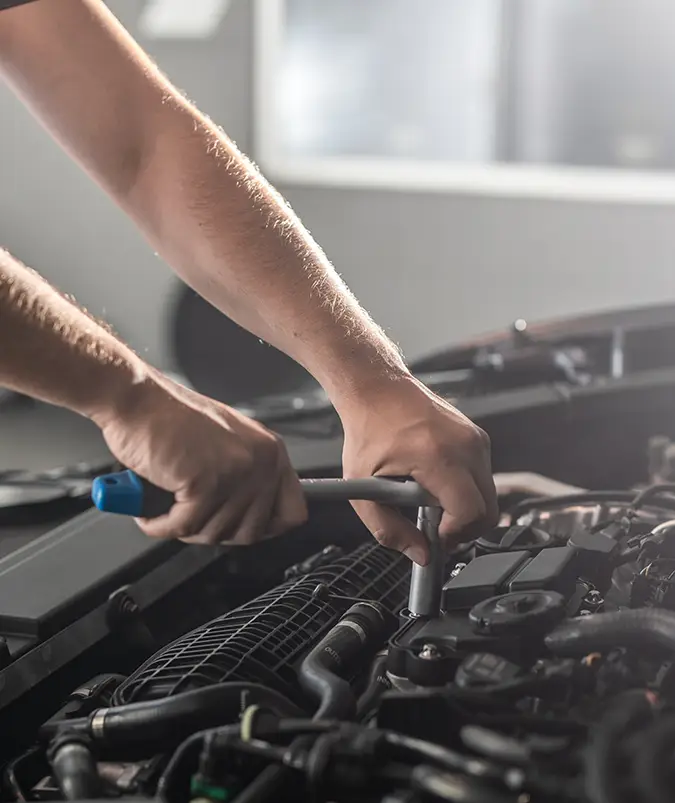 Why Choose Master AutoTech?
Unmatched Expertise
Our technicians are highly skilled and experienced in all types of engine repairs, ensuring top-quality service for your vehicle.
Quality Parts and Materials
We only use top-quality parts and materials for all repairs, providing reliability and longevity for your engine.
State-of-the-Art Facilities
We have a fully equipped facility with the latest tools and technology to handle even the most complex engine repairs.
Satisfied Customers
Our customers' satisfaction is our top priority, and we strive to provide exceptional service and build lasting relationships with every client.
Environmental Responsibility
At Master AutoTech, we are committed to reducing our environmental impact. We use eco-friendly products and practices whenever possible, ensuring that your engine repairs don't harm the planet.
Hear from Our Customers
Our excellence is reflected in the testimonials of our satisfied customers. Please take a look at what our valued clients have to say.
"My car broke down during a trip to Brigham City from Salt Lake City. Master Muffler took care of me going well above and beyond. The price they quoted was just and accurate. I was happy and I believe they were honest and good with their treatment of me and the issue. I've used this Master Muffler in the past and have always felt good about the interaction. I'd recommend them as a mechanic to go to."
"They always are courteous and the work I want done is all that is done. They never try to sell you something you don't need. Their prices are good and I trust what they say is what they will do. If anyone in Brigham needs work done I would not hesitate to recommend Master muffler."
"I've worked with Jeremy and Jared over there and both are great people who care about their customers.  I definitely have had my share of bad experiences with auto mechanics but not here.  I have found them honest in all my interactions to date (several) and quite reasonably priced based upon my experience.  They do way more than mufflers and brakes also so don't let the name hold you back.  In fact, I have only seen them for other repairs and maintenance.  Will go back!"
"Master Muffler is great.  Had some issues with my car and they went above and beyond to take care of it.  Jeremy and Jared really are great to work with.  Would highly recommend."
"Jared is the real MVP. Everyone was so nice here and they got us  in after breaking down on the highway. Highly recommend this amazing service. Now we can safely get back home."

Visit an Expert Mechanic at Master AutoTech Kearns Today!
Trust your engine to the experts at Master AutoTech. Book an appointment or request an estimate today and experience top-quality service for all your engine needs. Our convenient location in Kearns, Utah makes us easily accessible to customers in the surrounding areas.
Don't wait until it's too late – let us take care of your engine before any major issues arise.
4219 W 5415 S, Kearns, UT 84118