Maintaining the health of your car's brakes is a crucial safety measure, and regular inspections are essential to ensure their efficiency. By examining their components before they reach an irreparable breakdown state, you can avoid any potentially hazardous situations that may occur while driving. Taking proactive steps now will protect you from future catastrophes on the road!
Jerome Automotive Brake Repair
Have you noticed a strange sponginess or low feeling when pushing down on the brake pedal? Is your car making any peculiar grinding or squeaking noises while braking? If so, it's time to get your vehicle examined by the experts at Master AutoTech Jerome. We are committed to maintaining Idaho drivers' safety by inspecting and repairing all components of their brake system with precision and dependability. Don't delay – stay safe as well as keep driving securely with help from Master AutoTech Jerome!
Stop putting off your car's brake repairs any longer – come to Master AutoTech Jerome and let our skilled mechanics get you back on the road quickly with a free evaluation. Summer, winter, spring, or fall, we have the knowledge necessary to manage both disc and drum brakes for all of your automotive requirements. Put your trust in us now – drive safely knowing that you're in good hands!
Invest in Quality Brakes for Uncompromised Safety and Reliability
Don't put off your brake repairs any longer – get them done today! Our specialized crew offers fast and reliable service, so whether you need to fix squeaking brakes or simply a tune-up, we have the tools to get you back on the road quickly and safely. Let us take care of all your braking needs right away; with our quick and dependable service, you can trust that everything is in good hands. Stop waiting – make an appointment now!
Make Master AutoTech Jerome your go-to for all of your brake maintenance needs! Our team of certified technicians will not only provide you with dependable replacements and repairs each time but guarantee that the services we perform are lasting in their effectiveness. With our impressive expertise and knowledge, why would you choose anyone else? Rely on us to ensure quality service every single time – trust us once and keep coming back for more!
Drum Brakes
Celebrated for its dependability, the standard drum brake system utilizes a wheel cylinder to vigorously press against the inside of a turning drum and proficiently bring your vehicle to an unexpected stop.
Disc Brakes
brakes offer unrivaled stopping power, thanks to their powerful caliper systems that press down on pads and clamp onto rotors. This simple yet effective structure allows for precise control and maximum braking ability.
ABS
Nowadays, Anti-lock Braking Systems (ABS) offer an unparalleled level of protection for drivers. If you ever need to brake suddenly or with more intensity than expected, ABS steps in and makes sure your wheels don't lock–giving you confidence while behind the wheel.
ESC
ESC (Electronic Stability Control) brings smoothness and security to your ride. If you find yourself swerving or skidding due to excessive speed, this technology will kick in within moments, shifting the brakes and steering wheel so that you remain firmly in control of what lies ahead.
Checking Your Brakes for Problems
Check Visually
Ensuring that you perform regular inspections of your brake discs and pads is essential to keep them running optimally. Carefully looking out for any signs of damage or wear will help you recognize if maintenance needs to be done on the brakes quickly, so don't forget!
Test Pedal Pressure
If you experience a spongy sensation when applying pressure to the brake, it is an urgent signal that your brakes need expert inspection and maintenance.
Listen to Strange Sounds
If you detect a shrill, piercing sound coming from your car when braking, then it is imperative to have your brakes inspected right away.
Feel How Your Vehicle Drives
If you're noticing that the steering wheel shakes or your vehicle isn't driving in a straight line, then it's time for an inspection of its brakes.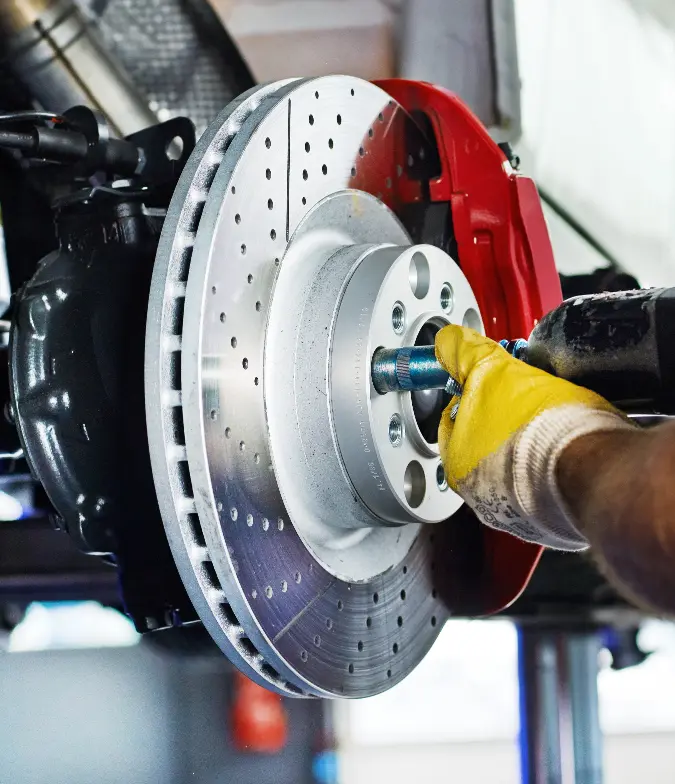 Come to Master AutoTech Jerome
To protect yourself and your fellow drivers, it is essential to keep your brakes in excellent condition. If you need prompt, reliable service – from worn brake replacement to regular check-ups – look no further than Master AutoTech Jerome! Our team of experts will quickly attend to all of your car needs so that you can drive Idaho roads with peace of mind.
106 West Ave. G Jerome, ID 83338