Auto AC Repair in Jerome, Idaho
Master AutoTech Jerome provides car air conditioning repair services to keep your vehicle's air conditioning system working properly. Having a functioning air conditioning system while driving is essential. Our services will make sure that you have a relaxing and refreshing ride during your trip.
Our technicians in Idaho have the expertise and commitment to quickly diagnose and resolve issues with your vehicle's air conditioning system.
AC Repair Services Offered
Diagnosis and Troubleshooting
We have skilled technicians who will use the most advanced diagnostic equipment to examine your car's air conditioning system. They will identify the underlying issue and provide a straightforward explanation of the required fixes.
AC Component Repairs and Replacements
Our technicians can repair or replace broken parts in your AC system, such as the compressor, condenser, and evaporator. Their objective is to ensure that your AC functions efficiently and smoothly again. We offer a guarantee that your AC will work properly after our repair service.
AC System Recharge and Refrigerant Services
In case your AC system is not able to produce cool air, it is likely because the refrigerant levels are low or there are potential leaks. We have trained technicians who can recharge your AC system by adding the necessary refrigerant and repair any leaks to ensure its smooth functioning.
Electrical System Repairs
If you're having trouble with your AC, our technicians are skilled in identifying and repairing electrical issues such as faulty switches, relays or wiring. This will help to ensure that your AC is operating reliably. Keep in mind that problems with your AC's performance may be due to electrical issues.
Signs of AC Problems
Recognizing signs of malfunction in your AC system is important to address issues quickly. Some common indications of AC problems include:
Inadequate cooling
Weak airflow
Strange odors
Unusual noises
Excessive condensation
Master AutoTech Jerome can diagnose and repair your vehicle if you spot any of these signs.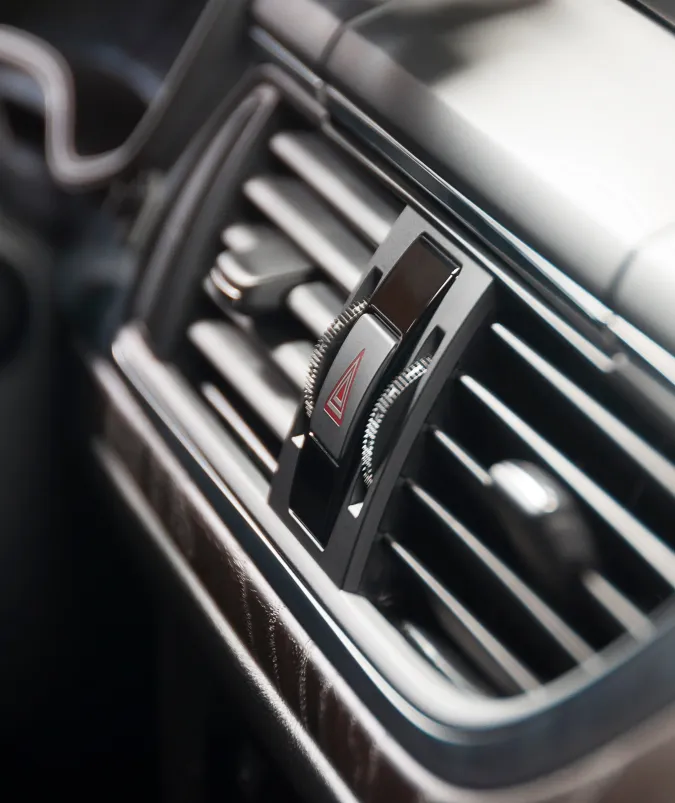 Components of an Auto AC Unit
Compressor
The compressor is a crucial part of the cooling system as it is responsible for pressurizing and circulating the refrigerant when it is in a gaseous state. The serpentine belt powers the compressor.
Condenser
To refrigerate something, you need to compress the refrigerant when it's in its gaseous state. Then, the compressed refrigerant is sent to the condenser where it turns into a liquid. The condenser works like a radiator and removes heat from the high-pressure refrigerant, which can cause high temperatures.
Receiver-Drier
To protect the air conditioning system, the liquid refrigerant under high pressure should be filtered carefully to remove any water or debris.
Thermal Expansion Valve OR Orifice Tube
Although most cars have A/C systems, they use various methods like an orifice tube or thermal expansion valve for managing the refrigerant flow to release pressure, which transforms the refrigerant into a gas.
Evaporator
The evaporator cools the air quickly by expanding liquid refrigerant. It looks like a radiator with fins and pipes and is usually located behind the dashboard. An air blower fan is used to circulate the cooled air into the cabin of your vehicle.
Why Bring Your Vehicle's AC to Master AutoTech Jerome?
Expert Technicians
Our AC repair specialists are skilled and experienced in the latest AC models and technologies, ensuring that we provide dependable and efficient repair services.
Quality Parts and Materials
Our top priority is to use high-quality components for any AC system repairs or replacements, which includes OEM parts or similar alternatives. Our aim is to improve the performance and longevity of your AC system by using the best refrigerants and accessories available.
Modern Diagnostic Tools and Equipment
Our facilities are equipped with advanced diagnostic tools and specialized equipment to maintain and troubleshoot AC systems. This enables us to provide high-quality service, as our skilled technicians can accurately identify any issues and perform effective repairs.
Hear from Our Customers
Please take the time to review the testimonials from our satisfied customers. These testimonials demonstrate how our company's exceptional services are reflected in their feedback and prove the value we provide to our clients.
"They were pleasant, reasonably priced and very informative.  I was on a tight schedule and they were able to get the work done on my RAM truck  by the next day. I do feel that they were honest and I can trust them.  I will definitely be going back."
"I can't say enough about this place. Brody helped me out on short notice and got me back on the road. Very professional and great service!!"
"I've had these guys work on my trucks a number of times with quality work. They always call if they encounter any problems above the quote they have given me. This is a shop I can trust and will always take my vehicles here to have them do repairs."
"These guys helped us out of a really tough spot! Fast service, real kind and trustworthy. Thanks ya'll, we appreciate you."
"I can't say enough about this shop. They're amazing. I had them do a bunch of work on my '97 cummins. Their workmanship is top notch. They even fabricated a part for my truck that Dodge doesn't make anymore. Couldn't be happier. A big two thumbs up for Cody, Brody and team!"

Stop by Master AutoTech Jerome Today
Choose Master AutoTech Jerome for the highest quality auto AC repairs. Our skilled technicians utilize top-of-the-line parts and advanced facilities to ensure optimal performance of your AC system. Our services are available to Idaho drivers.
If you need auto AC repair services that go above and beyond, get in touch with Master AutoTech today. Our goal is to ensure that your time behind the wheel is as comfortable and enjoyable as possible.
106 W Ave G, Jerome, ID 83338