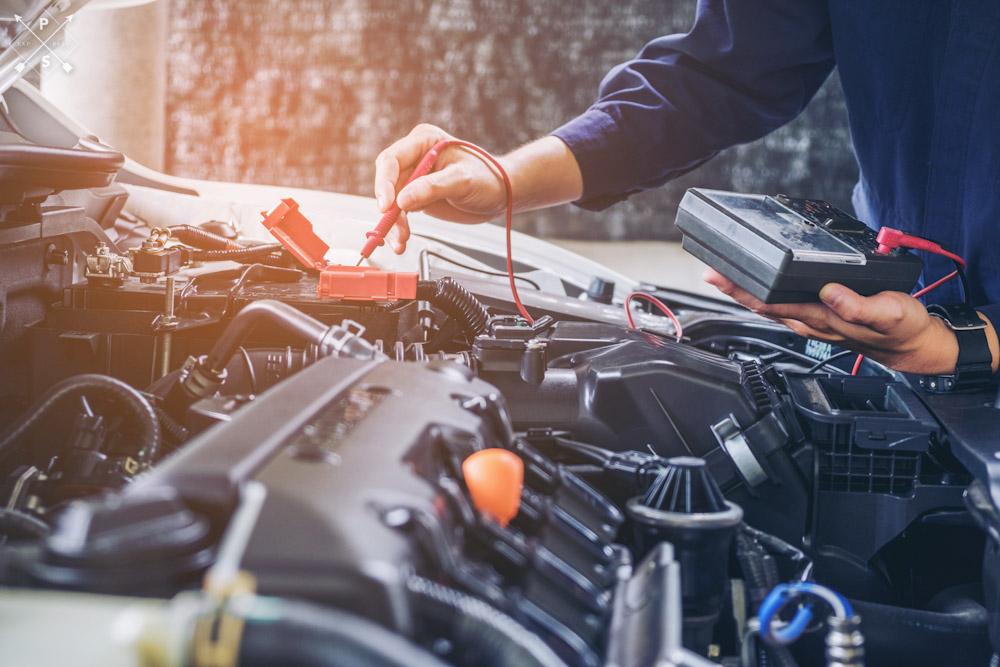 If you've ever worried about being upsold by a mechanic, you're not alone.
All too often car owners feel pressured into parts and services they don't need because a business is trying to make more money. At Ogden Master Muffler, that won't be the case.
Providing No-Pressure Service
Ogden car repair experts at Master Muffler know how important it is to be transparent and honest. A trustworthy mechanic should prominently display their credentials on-site, and thoroughly explain your car repair needs to you. Additionally, you should be able to take a look under the hood with your mechanic so you understand the services that are going to be provided. This can help you make informed decisions you feel comfortable with.
Ogden Car Repair Services
How do you know who to turn to when you have car repair issues? Master Muffler offers a variety of services to our valued customers, including the following.
Brakes
Before we perform any brake work, you can request a free assessment from our mechanics. If we find your brakes aren't functioning properly, we can diagnose the problems onsite and get you booked for a tuneup, repair, or replacement. 
Exhaust Systems
Are you ready to install an aftermarket exhaust system on your vehicle? Have you noticed your car is louder than usual, and you want to know if there's a leak or crack in your exhaust? If your fuel economy is suffering, you might just need a new air filter. Bring your car in and we can take a look for you.
Catalytic Converters
This element of the exhaust system is crucial to your safety and the safety of the environment. The catalytic converter works to remove toxic fumes and particles from your exhaust, reducing the number of pollutants released into the air. If your check engine light is on, we can read the codes generated by your car's computer to determine if it's an issue with the converter, or something else. We not only diagnose problems with converters, but we fix them and install new ones as well.
Oil Changes
Frequent Ogden car repair needs include an oil change. Be sure to refer to your owner's manual to know how often you should be changing your oil. If you don't want to hassle with doing it yourself, make an appointment with our mechanics and we'll get the job done. While we're under your vehicle, we'll ensure there are no other concerns in the engine and that everything is running smoothly.
Engine Repair and tune Ups
How long has it been since you popped open the hood and checked on the condition of your car's battery, timing belt, spark plugs, and air filter? If you can't remember, it's probably time for a tune-up. Without pressuring you to purchase parts or pay for services you don't need, our technicians can inspect all the moving parts of your vehicle to ensure you're good to go. If any maintenance is required, we can take care of you.
Tires and Alignments
Whether you need to purchase new tires, repair a flat, or get your tires aligned, we're here for you. If you're not sure what tread or size is best for your vehicle and driving needs, our experts can help you make a decision. If your tires are fine, but you notice your car is pulling more to one side than the other, it's probably time for an alignment. 
Emissions Testing
Does your check engine light pop on when it's about time to renew your vehicle's registration? It seems like, without fail, it does for many drivers! Whether or not that's the case, you can bring your car into Master Muffler for emissions testing, and engine light diagnostics. When you schedule your appointment, be sure to ask if your preferred Master Muffler location offers On the Spot renewal so you can get the testing and registration done during one errand. We're here to save you as much time as possible no matter what service we're offering.
As you can see, we try to service a variety of Ogden car repair needs, providing both convenience and quality service. If you have a question about your specific make or model, feel free to contact us today.
Related Posts
Here's a quick thought experiment: seated behind the wheel of a car, would you rather not be able to go or not be able to stop?  Another query: Which would you rather lose mid-drive? Your power steering or your brakes?  When push comes to shove, most of us would answer the same way: when it [...]

A number of folks believe things that aren't at all true when it comes to cars. Your Murray car repair experts at Master Muffler seek to shed some light on these automotive myths. Some Rules are Meant to be Broken If "better safe than sorry" is your motto, you may subscribe to some outdated [...]

In a hydraulic system, a force is multiplied using an oil-based fluid. Hydraulics allows your vehicle to work smarter, not harder. The brake system of your vehicle is a great example of a hydraulic system; the force on the brake pedal is magnified with the help of brake fluid, cylinders, and pistons. The friction caused [...]