Engine Repair Services in Clearfield, Utah
Our highly skilled technicians in Utah are dedicated to providing engine repair services that improve performance, reliability, and fuel economy. Rely on us to keep your car running smoothly and flawlessly, ensuring it runs without any issues!
Our team has the expertise and resources to meet your engine-related needs, whether you're experiencing issues or looking to enhance its performance.
Common Indications of Engine Troubles
Check Engine Light
If the check engine light comes on, it's advisable to have your vehicle thoroughly inspected by one of our experienced technicians in Utah.
Strange Noises
If you notice any unusual sounds, it is advisable to promptly get your vehicle checked for inspection.
Reduced Power or Performance
 If your vehicle is exhibiting signs of power loss, struggling with acceleration, or delivering subpar performance, there may be an underlying cause to blame.
Poor Fuel Efficiency
If you observe a considerable decrease in your miles per gallon (MPG) with no apparent alterations in your driving patterns or circumstances, it may indicate potential engine issues. These problems could encompass fuel system malfunctions, defective sensors, or worn-out components.
Rough Idling
If you notice unusual vibrations, stalling, or inconsistent idling of the engine, it could indicate potential problems with the fuel system, ignition system, or engine components.
Engine Overheating
Excessive engine heat can lead to serious damage. Pay attention to increasing temperature gauge readings or the presence of steam under the hood, as these signs may indicate problems with the cooling system, a malfunctioning thermostat, or a faulty water pump.
Fluid Leaks
If you notice puddles or spots on the ground under your parked vehicle, it could indicate fluid leaks such as oil, coolant, transmission fluid, or power steering fluid.
Burning Smells
 Unusual odors such as burnt oil, coolant, or rubber can serve as signs of potential engine problems. The presence of these smells may indicate issues like leaks or overheating.
Hard Starting or No Start
Issues with the battery, starter, ignition system, or fuel delivery can lead to challenges when starting the engine, particularly in cold weather.
Excessive Vibrations
 Experiencing unusual vibrations while driving, particularly at specific speeds or during acceleration, may indicate potential issues with the engine or transmission that require attention.
Excessive Exhaust Smoke
The color of the smoke holds valuable clues:
Blue smoke: The detection of burning oil could possibly suggest the presence of worn piston rings or faulty valve seals.
White smoke: This could indicate a potential coolant leak entering the combustion chamber, which may be caused by a blown head gasket.
Black smoke: This usually indicates a fuel mixture that is too rich, suggesting a possible issue with either the fuel injection or air intake system.
Visible Damage
 Taking immediate action to deal with concerns like rust, deteriorated rubber, or buildup around battery terminals is vital to ensure proper maintenance.
It's important to recognize that the signs mentioned earlier can differ based on the make and model of your vehicle. If you encounter any of these indications, it's recommended to have a qualified mechanic thoroughly inspect your vehicle. Ignoring these warning signs may lead to more serious issues down the road.
Our engine repair services are specifically tailored to promptly resolve these problems, ultimately allowing you to save valuable time and money.
Breaking Down Our Engine Services
Engine Diagnostic Services
At Master AutoTech, we have a specialization in engine repairs. Our team uses state-of-the-art tools to diagnose and resolve any problems your vehicle may have. Our goal is to offer clear and concise explanations of any engine damage. It's beneficial for both your vehicle and your wallet to bring in your car as soon as possible.
Engine Repairs
Master Autotech is your go-to destination for exceptional engine repair solutions. We excel in providing top-notch services, ranging from repairing and replacing components to optimizing your fuel and ignition systems. Trust us to get your vehicle back on the road, and performing at its peak. Your vehicle's well-being is our utmost priority, and we are committed to delivering exceptional quality and care.
Engine Rebuilding
If your engine requires additional care and repair, we specialize in engine rebuilding. Our commitment is to bring it back to its original condition, using only high-quality components for long-lasting durability and optimal performance.
Preventative Engine Maintenance
Ensuring the longevity and optimal performance of your engine is our expertise. Our comprehensive preventive maintenance solutions include scheduled oil changes, filter replacements, and tune-ups. Rest assured, we've got your engine covered to keep it running at its best.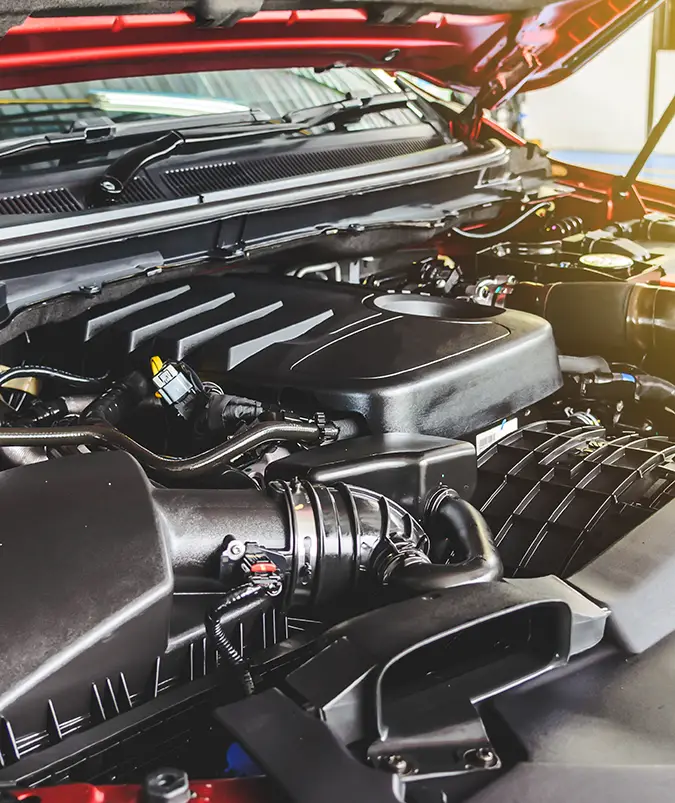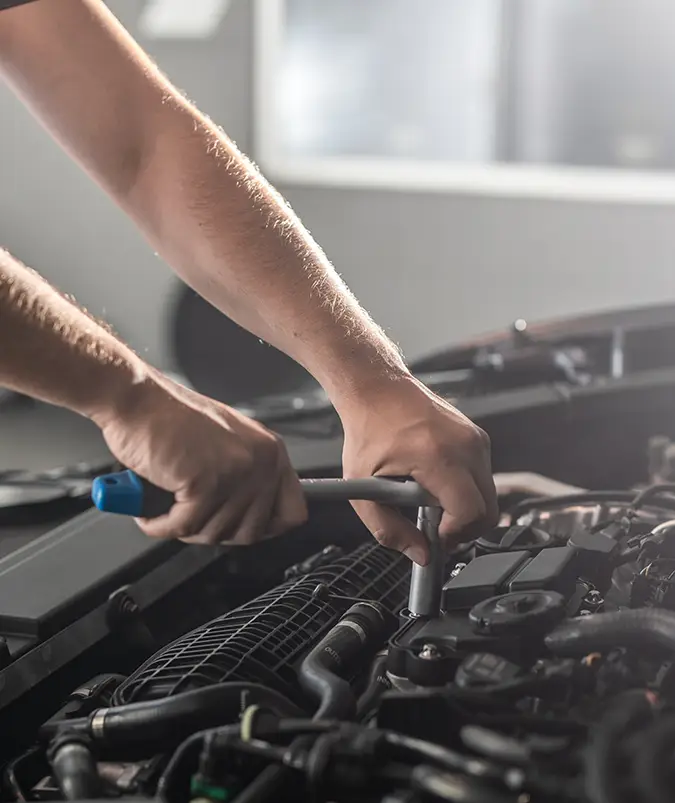 Why Choose Master AutoTech?
Unmatched Expertise
Our team is highly skilled and knowledgeable in meeting all the needs of your engine.
Quality Parts and Materials
Our commitment lies in using high-quality components for all repairs and maintenance tasks, ensuring utmost reliability and longevity.
State-of-the-Art Facilities
We have cutting-edge diagnostic tools and state-of-the-art equipment in our service bays.
Satisfied Customers
Our top priority is ensuring the utmost customer satisfaction at all times!
Environmental Responsibility
We deeply prioritize the well-being of our Planet and actively work towards maintaining the eco-friendliness of your vehicles.
Hear from Our Customers
Our excellence is reflected in the testimonials of our satisfied customers. Please take a look at what our valued clients have to say.
"My car broke down during a trip to Brigham City from Salt Lake City. Master Muffler took care of me going well above and beyond. The price they quoted was just and accurate. I was happy and I believe they were honest and good with their treatment of me and the issue. I've used this Master Muffler in the past and have always felt good about the interaction. I'd recommend them as a mechanic to go to."
"They always are courteous and the work I want done is all that is done. They never try to sell you something you don't need. Their prices are good and I trust what they say is what they will do. If anyone in Brigham needs work done I would not hesitate to recommend Master muffler."
"I've worked with Jeremy and Jared over there and both are great people who care about their customers.  I definitely have had my share of bad experiences with auto mechanics but not here.  I have found them honest in all my interactions to date (several) and quite reasonably priced based upon my experience.  They do way more than mufflers and brakes also so don't let the name hold you back.  In fact, I have only seen them for other repairs and maintenance.  Will go back!"
"Master Muffler is great.  Had some issues with my car and they went above and beyond to take care of it.  Jeremy and Jared really are great to work with.  Would highly recommend."
"Jared is the real MVP. Everyone was so nice here and they got us  in after breaking down on the highway. Highly recommend this amazing service. Now we can safely get back home."

Visit an Expert Mechanic at Master AutoTech Clearfield Today!
If you're experiencing any engine problems or need engine maintenance, feel free to get in touch with us. Ensuring your engine performs at its best and your safety on the road are our top priorities.
Contact our Clearfield, Utah branch today and experience the exceptional quality of our engine repair services.
239 E 200 S, Clearfield, UT 84015