Your vehicle's brakes are an essential safety feature, so it is imperative to check brake components frequently and preemptively for optimal security. By monitoring these parts regularly before they deteriorate too much, you can prevent yourself from potentially dangerous circumstances.
Brigham City Automotive Brake Repair
Are you experiencing a low or spongy brake pedal, squeaking noises when braking, or grinding sounds upon pressing the brake pedal? If so, it's time to bring your car to Master AutoTech Brigham City. Our skilled technicians will surveil your vehicle's whole brake system and repair any components that need attention in order to guarantee dependable service.
Is it time to replace your brake pads or rotors? Let the team of experienced mechanics at Master AutoTech Brigham City help you decide on the best course of action with a free assessment. Our experts have an expansive background in fixing and replacing both drum and disc brakes for our Utah residents, no matter what type of temperature conditions they may face – from freezing streets to stifling desert heat! Don't wait any longer; trust us with all your automotive brake repair needs today.
When You Need Reliable Brakes, Turn to Us!
For all of your brake repairs, trust us to get the job done quickly and safely! From squeaking or worn-out brakes to just needing a tune-up – we promise that you'll be back behind the wheel before long. Don't wait any longer; let us take care of your brake needs today!
Visit Us in Brigham City.
At Master AutoTech Brigham City, we specialize in brake maintenance of any kind–from the most basic to the most complicated. Our crew is highly trained and certified to work on various components related to your braking system. Trust our team for a reliable job you can count on!
Drum Brakes
The oldest and most common type of brake, drum brakes utilize a wheel cylinder that pushes against the interior surface of a rotating drum in order to bring your vehicle to a halt.
Disc Brakes
Disc brakes are the modern, technologically-advanced equivalent of drum brakes. A caliper is used to apply pressure on brake pads that press against a rotor in order to decelerate or halt your wheel's spinning motion.
ABS
The Anti-lock Braking System, also known as ABS, is designed to keep your wheels from locking up during unexpected or forceful braking. This feature provides an additional layer of safety while behind the wheel and can be found in many modern vehicles today.
ESC
ESC, or Electronic Stability Control, is an incredibly useful technology for drivers as it allows their vehicle to automatically detect if they are driving too fast and beginning to skid or slide on the road.
Methods to Check Your Brakes
Check Visually
To ensure your brakes are in optimum condition, a visual inspection is key. Check the brake discs and pads for any signs of deterioration or wear.
Test Pedal Pressure
If your brakes are weak and squishy when pressed, it's time to give them a closer inspection.
Listen to Strange Sounds
If you hear a grating, screeching noise coming from your car that is so loud it can't be overlooked – it may be time to get those brakes examined.
Feel How Your Vehicle Drives
If you experience your vehicle tugging to the side while braking, or if the steering wheel vibrates unusually when brakes are applied – it is time to get them inspected.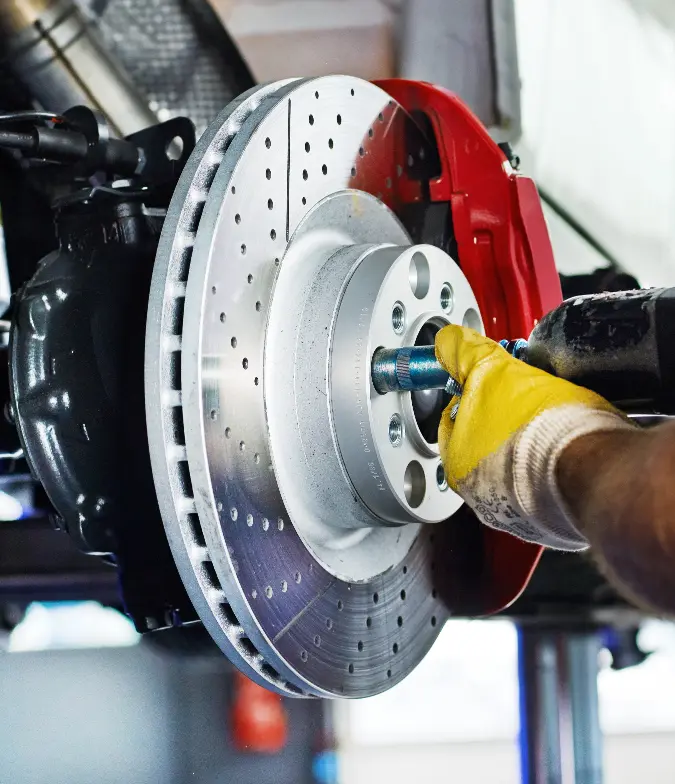 Come to Master AutoTech Brigham City
Don't take any chances with safety: always make sure your brakes are working optimally. If you're in need of brake maintenance, turn to Master AutoTech Brigham City for assistance! We provide Utah drivers with dependable service – from worn-out brakes to routine tune-ups – so that their cars remain secure and safe on the road. Now you can drive confidently knowing our team has got your back!
21 W. 700 S. BRIGHAM CITY, UT 84302