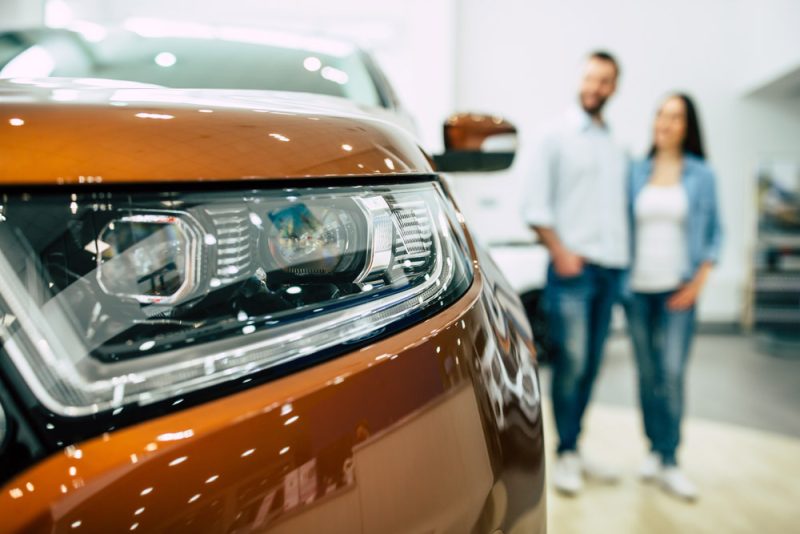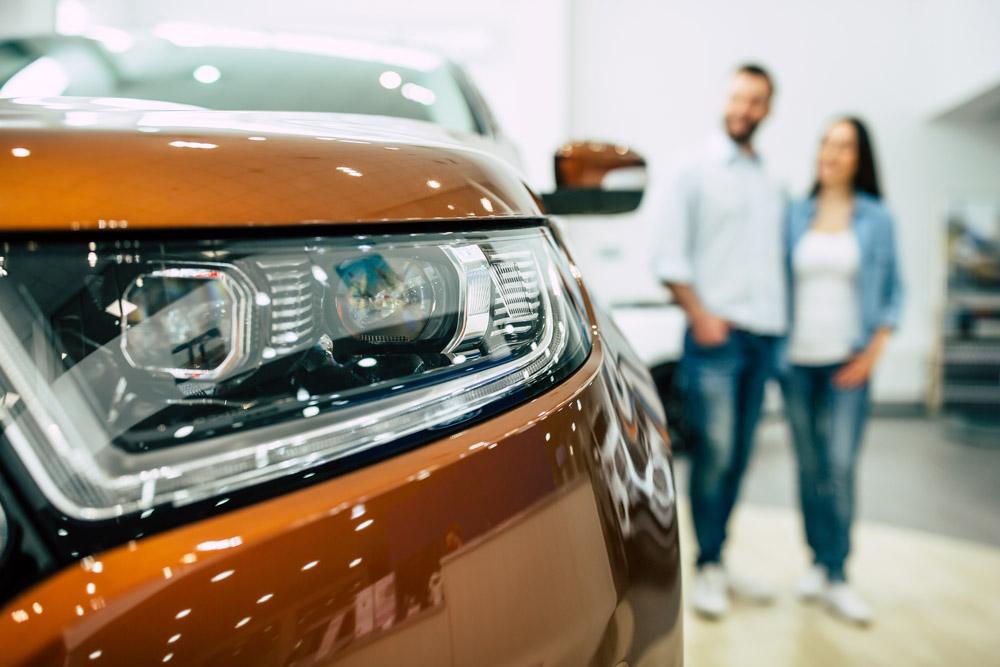 Christmas All Year Round
Buying a car is an exciting event that most of us only get to experience a few times in our lives. Thanks to advancements in technology that make our cars safer and help them last longer, the need to upgrade to a new vehicle — let alone a state-of-the-art one — simply doesn't come around very often. And when we do need a new set of wheels, it's off to social media and the local classifieds to make inquiries about who is selling their used car at a discounted price.
But when that time comes that we get to go to a formal dealership and purchase a car, it can feel like Christmas, even in July.
Buying a car can be as stressful as it is exciting, however. There's a lot to think about and a lot to bring with you. And then there's the pressure we put on ourselves to drive perfectly for the foreseeable future, so as to spare ourselves the pain of having to take our new car to the car repair shop, like our Sandy Master Muffler, prematurely. 
In order to help you preserve those holiday feelings as you drive off the lot, we've compiled a few things to remember when you go to buy that shiny new car.
The Utah Car Market
The truth of the matter is that new car sales have been steadily declining in Utah for the past few years. This is due to a number of factors — two of which are the pandemic and the sudden loss of income in many houses as a result of it — but the most influential cause is likely the increasing popularity of online car buying. 
Manufacturers have gotten wise to this and overhauled their website to be more user-friendly; nearly a third of all new car sales in America were completed online last year. Companies like Tesla, who provide a way for customers to pre-order and fully customize their new vehicles, are likely the ones to thank with this shift in perspective. 
If you are considering purchasing a new car in Utah but don't want to deal with the hassle of finding the right dealership, or don't like interacting with salespeople in general, try doing it online. You can take advantage of holidays like President's Day or Black Friday for some killer deals.
Don't Forget Your Papers
We mentioned that there is a lot to remember to bring with you when you show up at the dealership, so if you decide to go in person we want to highlight a few of those here. We suggest keeping all of the loose leafs in a portfolio of some kind so that you can easily hand everything over for logging and inspection. These items include:
Your in-car identification:

This is everything that you would normally copy and keep in the cabin with you, specifically your license and proof of insurance.

Bank statements:

The dealership is going to want to see all the relevant documents associated with your finances, including pay stubs, credit score, however you're planning on paying for the car.

Proof of residency:

Most dealers want to make sure that they're not selling a car to a vagrant or some kind of criminal on the run. That's why you'll often have to produce documents relating to your home, like a utility bill or references from your neighbors.
Once you've been able to establish that yes, you are a real person and that yes, you're good to purchase the car on credit, you can begin the business of buying.
Understand Your Warranty
Once you've chosen which car you want to purchase, you'll find yourself talking about warranties before too long. Car warranties can be tricky to understand; essentially, they cover repairs on parts that will wear down and fail over the natural course of the car's life. With new cars, the cost of the warranty is usually included in the sticker price.
There are three primary warranties of which you'll want to be aware:
Factory Warranty
This is the typical warranty you get off the lot. It involves: 
Coverage on parts that are made defective due to errors in assembly

It is in effect until a certain preset time or mileage has been reached. 
To find out how long your warranty remains eligible, you might see something on your contract that says "good for the first 5 years or 75,000 miles," for example. Until the car meets any of those milestones, the factory warranty will remain in place, even if you sell the car to another owner. 
Extended Warranty
Once the factory warranty has expired, you will be eligible to purchase an extended warranty. The extended warranty includes:
Coverage of (oftentimes fewer) parts listed on the factory warranty

A typically higher monthly cost than the factory warranty

Roadside assistance and general maintenance (oil changes, brake repair)
Extended warranties typically cater to those people who want the bare minimum of coverage on their car and don't mind paying a bit more for a safety net. While few people make claims on their extended warranty, it's usually better to have it than to leave your vehicle to chance that any future car repairs won't be very extensive. 
Bumper-to-Bumper Warranty
The bumper-to-bumper warranty is a full end-to-end protection plan for your vehicle and is good for those bigger service jobs; whether you need some engine repairs, a new catalytic converter, or the HVAC fixed, this warranty will help you. The bumper-to-bumper includes: 
Coverage on all major vehicle systems

Coverage for traditional and hybrid vehicles

Coverage for electronic components like rear-view cameras and built-in GPS
While there are other, more specialized warranties, the bumper-to-bumper warranty is often enough to meet the needs of any average driver.
Buying a new car can present a fun, new adventure for you and the entire family. While it may be nerve-racking, knowledge will bring confidence. Perhaps the most important piece of knowledge you can have is knowing whom to trust its car repairs to once it's finally yours. Our Sandy car repair center has some of the best people in the industry working there. Feel free to drop in and check us out, today.
Related Posts
As an EV owner, understanding your vehicle's battery is critical. From its capacity to its lifespan, and everything in between, we'll guide you through what you need to know to optimize your EV experience. So buckle up and get ready - we're about to shed some light on the electrifying world of EV batteries. What [...]

If your car is running hot, it can be a sign that something's not right with your engine. Fortunately, diagnosing the cause of an overheating engine isn't too difficult if you know what to look for and how to address it. Keep reading if you want to learn the most common issues that occur when [...]

Your vehicle's exhaust system serves a critical role in managing the byproducts of the combustion process and ensuring optimal engine performance. The appearance of colored smoke from the exhaust pipe, either when stationary or accelerating, can provide valuable clues to underlying mechanical issues. What is a car exhaust? A car exhaust is a system [...]