Master AutoTech
West Jordan's Most Trusted Auto Repair Expert
At Master AutoTech in West Jordan, Utah, we offer comprehensive auto repairs and maintenance services for a variety of vehicles. All of our mechanics have extensive experience with all types of makes and models, allowing us to provide top-quality service that is fast and reliable.
Honest Pricing
Free Diagnostic
A Trusted Community Shop
1595 W 7800 S, West Jordan, UT 84088
Our Services
At Master AutoTech, we are a full-service auto shop with experience in working with pretty much every make and model that you see on the road today. Our skilled mechanics are able to provide expertise in the repair and installation of various components of your vehicle.
Brakes
Muffler & Exhaust
Oil Changes
Tune Ups
Emissions
Shocks & Struts
Tires
Alignments
A/C
Engine Diagnostics
Catalytic Converter
Hear from Our Customers
Please read the testimonials from our customers to learn more about the quality of our service and the benefits we offer.
"This my go to place. Gordan and the grew took very good care of my 96 f250. needed new exhaust hangers and a chrome exhaust tip. they had one that they had for 10 years. gave me an awesome deal. exceptional service."
"Great shop! 5 stars! Gordon was a big help and great to deal with. I called around for price quotes and they gave me one on the phone. They stuck to it, and were able to fix several issues for my car. (They fixed my fan & a/c and a suspension issue.) Good work, fair price, FAST turnaround time."
"These guys are my go to for all the company trucks and personal vehicles. Never feel like I'm getting ripped off. Dealership told me I needed a bunch of stuff done to a vehicle, took it to Brent and Gordon and they took care of what things were actually an issue. These guys are the best around and honest. Any auto shop can do the same repair, but these guys truly care about you and your vehicles and make sure you are always taken care of."
"Fast service and honest mechanics. Did their best to make it high quality and as inexpensive as possible. My car sounds brand new after their work on my exhaust pipe and mufflers."
"They did an amazing job on my cars exhaust! Complete custom and amazing welds. This is the second vehicle they've done and I would highly recommend anyone to go to them for some custom work. Friendly reminder. They don't remove catalytic converters, even for a custom exhaust."
About Us
At Master AutoTech we believe in delivering quality service and parts that are backed by our professional technicians. We have been in business for over 60 years and take pride in our commitment to excellence. Our experienced mechanics understand the importance of maintaining your car, truck, or SUV, so you can rely on us to get the job done right – quickly and affordably.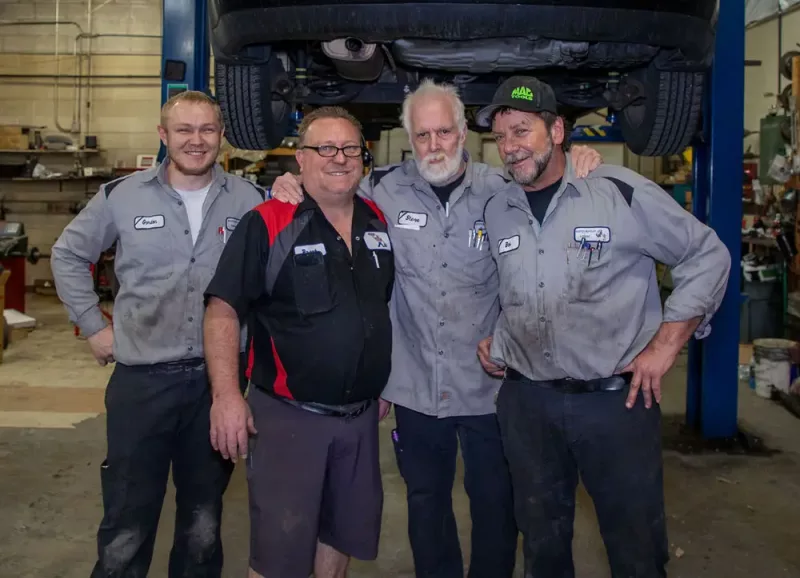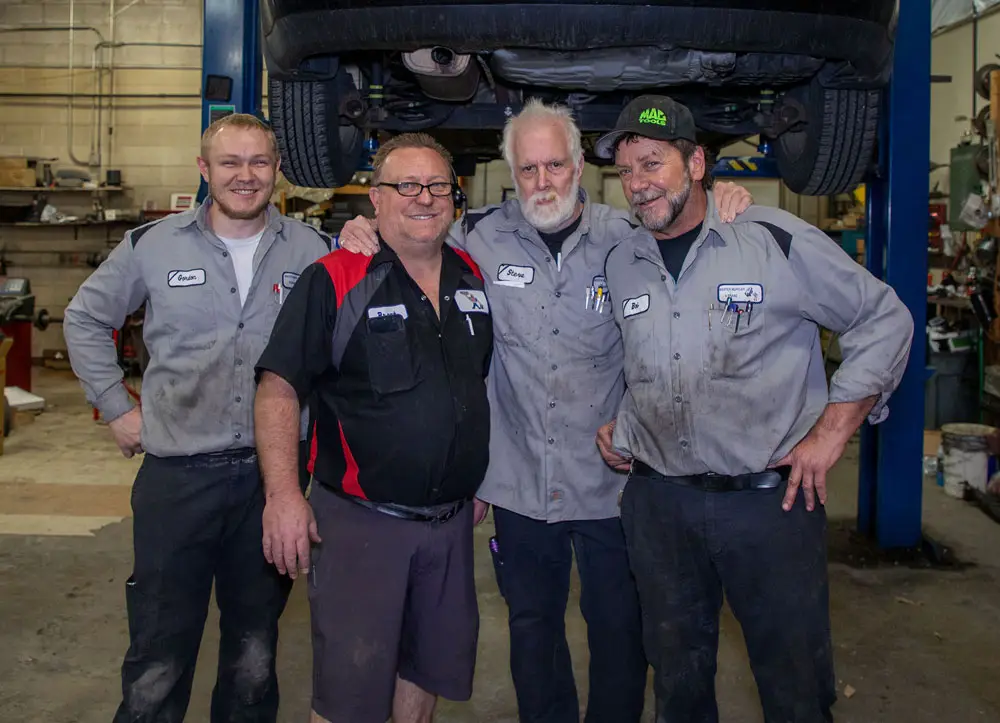 Visit our West Jordan Store Today!