Master AutoTech
Bountiful's Most Trusted Auto Repair Expert
At Master AutoTech in Bountiful, Utah, we offer comprehensive auto repairs and maintenance services for a variety of vehicles. All of our mechanics have extensive experience with all types of makes and models, allowing us to provide top-quality service that is fast and reliable.
Honest Pricing
Free Diagnostic
A Trusted Community Shop
1025 N Hwy 89, North Salt Lake, UT 84054
Our Services
At Master AutoTech, we are a full-service auto shop with experience in working with pretty much every make and model that you see on the road today. Our skilled mechanics are able to provide expertise in the repair and installation of various components of your vehicle.
Brakes
Muffler & Exhaust
Oil Changes
Tune Ups
Emissions
Shocks & Struts
Tires
Alignments
A/C
Engine Diagnostics
Catalytic Converter
Hear from Our Customers
Our satisfied customers speak to our commitment to excellence. See these testimonials from our valued clients:
"Happy to give them 5 stars! Honest Guys who aren't just after a buck – If it doesn't need fixing they won't suggest it! Integrity from any service provider is worth more than perceived savings of a buck or two!"
"Tom has top qualities in service and great knowledge of cars. He helped fix my car and no bs. Top notch service from whole staff."
"Took my truck in upgraded from 2 inch exhaust to 3 inch exhaust I supplied the parts they installed and ran emissions tests and passed with no problems great guys to work with very reasonable price !! Also taking in my Subaru for a new Cadillac converter same thing I supplied parts from dealership they installed it with no problems"
"Go here you'll be happy. As a dealer I am in here a few times a week. These guys are thorough and fair. They're more than mufflers I am taking a Subaru there for a clutch. And they stand behind their work. "
"The best Muffler place in Utah! They are honest and very helpful. They'll check your vehicle first and will tell you exactly what it needs before you spend a lot of money on some other part that you don't need. Thank you Shawn M. Mileham. You Rock! Thanks for being helpful and  honest."
About Us
At Master AutoTech we believe in delivering quality service and parts that are backed by our professional technicians. We have been in business for over 60 years and take pride in our commitment to excellence. Our experienced mechanics understand the importance of maintaining your car, truck, or SUV, so you can rely on us to get the job done right – quickly and affordably.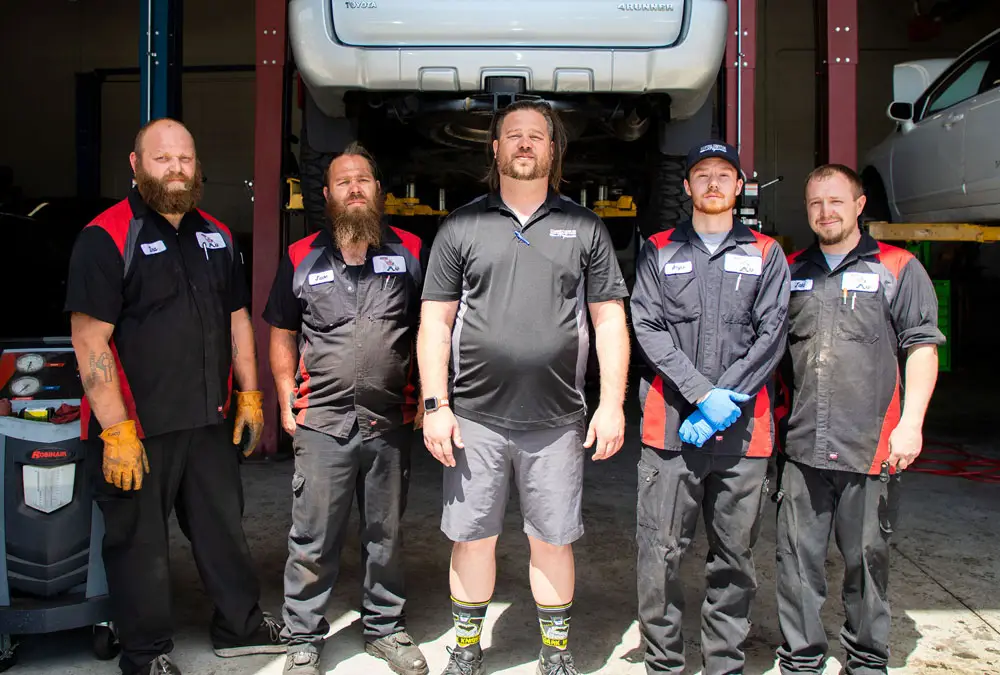 Visit Our Bountiful Store Today!